Cover Story: Inside The Fascinating World Of Nini Marini, Artist And Creative Entrepreneur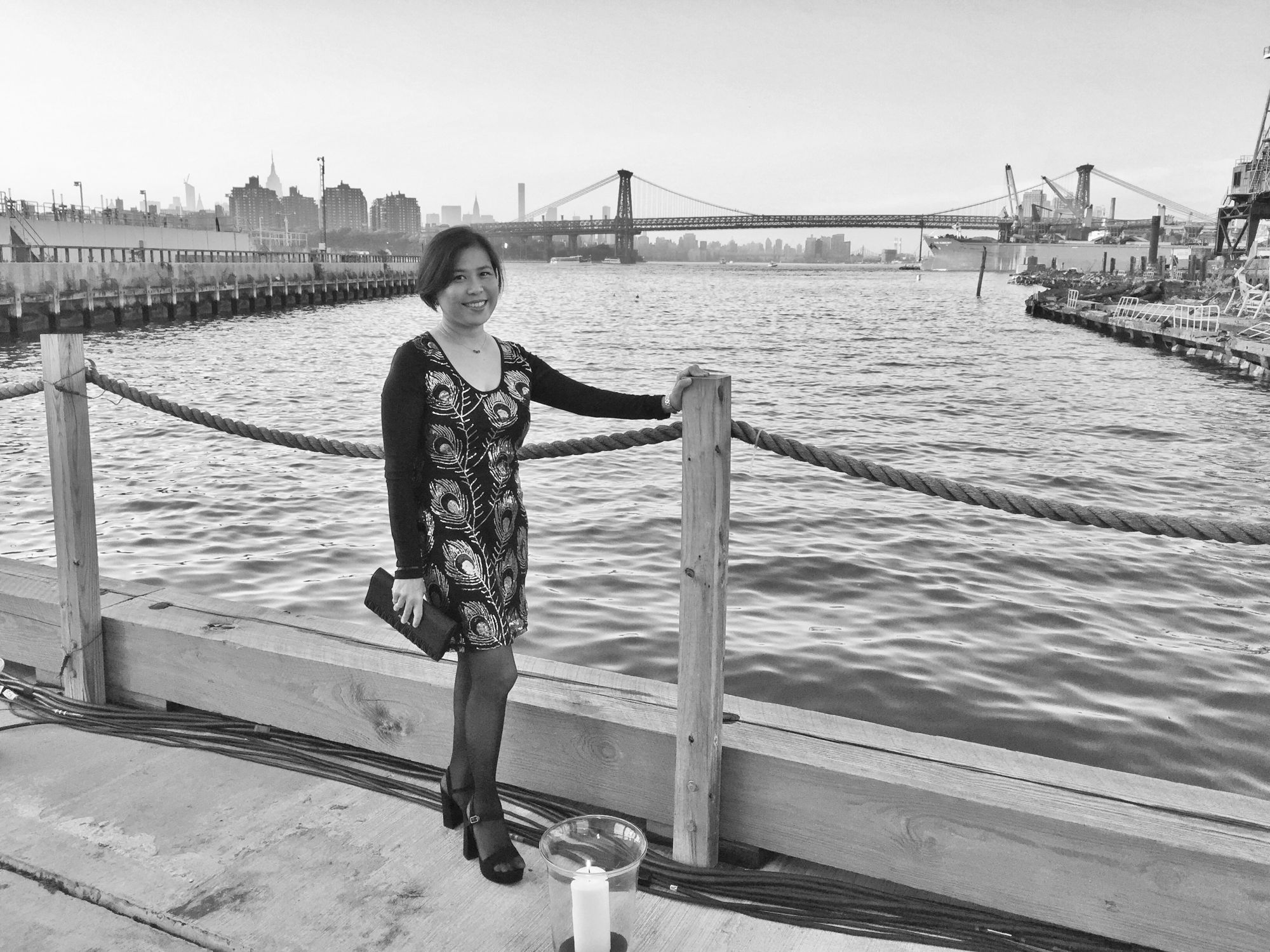 By Elizabeth Soong
March 06, 2021
A popular figure in the arts scene, Nini Marini has a way of making art approachable and fun
"I want people to know that art isn't a serious thing," says Nini who strongly believes in the power of imagination. Last year she conducted a workshop on how to weave using old T-shirts through Airbnb's Online Experience, becoming the first Malaysia-based Online Experience Host.
She loves to share her knowledge, therefore it isn't surprising that education is a big aspect she wants to venture into. Once she is able to, she will conduct more workshops in the studio, calling them play-and-make sessions designed for both children and adults alike.
ICYMI: Malaysian Designer Melinda Looi On Fashion, Family And Fortunes
Nini recalls her mother, Fatimah Ismail, coming back from her art lectures, giving her paints and brushes and allowing her free rein to do whatever she wanted.
"Since I grew up learning how to make art on my own, it was really fun for me and I wanted to create that with play-and-make sessions," she says. "I think that you should learn how to make art or build a foundation for art from between the ages of three and five. This is an age group where the kids are so imaginative, and I love seeing that energy. From 8 years old onwards, they would have a lot of programming in by that time, either from their parents or school."
See also: Artist Venice Foo Spreads Cheer With Her Needle & Thread
She says that she's had a lot of adults who have come to her saying that they have forgotten how to make art or they stopped doing art because it wasn't enjoyable for them when they were learning it in school. Or parents imprinting their own tastes and preferences into the artwork or critiquing it—it's not motivating.
"That's bad, you shouldn't imprint such fear or such things into your child who is trying to learn to be expressive. Art education is about encouraging them to be creative and you play along with them, nurturing younger kids that way through play-and-make sessions."
She also plans to create a professional series aimed at helping young entrepreneurs who want to learn more about design. "I notice that there's a lot of girls who are going into this line without knowing the basics like colour theory or without knowing how to do pattern design. I'm working with my mother on this module. In order for me to do that, I need to get some funding and get the studio ready. That's my big goal at the moment—education."
I'm on this mission for myself to lead a life led by my art
See also: Four Points Kuala Lumpur Chinatown: Using Art To Spread The Message Of Resilience
With a background in visual communication from the Birmingham Institute of Art and Design, the self-taught painter has been building a massive portfolio over the years, doing art on the side while working in the media line, where she's been for 20 years. Unafraid to try new things, she worked with different mediums— yes, even artificial intelligence—and stamped her design, distinguishable by vibrant colours, patterns and illustrations, on products like wristwatches, sneakers, bags, ceramics, fabrics and CD covers.
She had done creative collaborations with international brands like Fendi, Piaget, Levi's and Nike. Her two exhibitions were completely sold out—one of which was Reflections of a Peacock Butterfly in 2016, an expression of her personal journey as an artist and where a lot of her signature patterns derive.
In 2018, she was the first Malaysian to be invited to exhibit her work at Surtex (a surface and textile exhibition) in New York, which provided valuable experience for Nini to learn more about the surface pattern design industry and cemented her love for it.
Having decided to step out on her own to pursue art full-time in 2019, Nini is embracing her new life as a creative entrepreneur. She'd rather call it "artpreneurship", as it's the perfect representation of building a business around her art. Determined and clear on her direction, she states, "I'm on this mission for myself to lead a life led by my art."
---
For the full story, get your complimentary copy of the March 2021 issue here.
Photography Paulius Staniunas
Styling Azza Arif
Hair Ckay Liow
Make-Up Cat Yong