Philip Morris Malaysia's James Ryan Is Driving The Conversation On The Smoke-Free Movement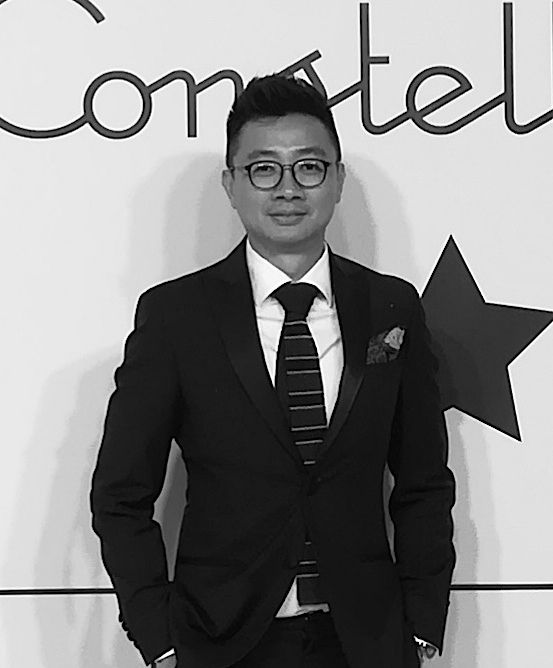 By Brian Cheong
January 19, 2021
The director of commercial operations shares his thoughts on the company's bold and unusual move
For someone working for a company whose core business is cigarettes, James Ryan is actually telling people to quit smoking. "We did raise a few eyebrows when we are calling everyone who don't smoke, don't start, and if you smoke, quit," he says, referring to Philip Morris International's (PMI) Unsmoke Your World campaign launched in 2017.
But that's really not the full picture. Acknowledging the fact that it's a habit that's hard to kick, Ryan asserts: "If you don't quit, change."
As the director of commercial operations at Philip Morris Malaysia (PMM), he is focused on building the business of reduced-risk products or less harmful alternatives. "The best thing any smoker can do is to quit tobacco and nicotine altogether. However, in any given year, a large population of adult smokers will continue smoking. They should be given the opportunity to switch to better alternatives made available by the latest developments in science and technology. Our goal is to grow the community of unsmoke advocates and create awareness of less harmful alternatives to cigarettes."
He notes the success of Unsmoke in converting 10.6 million smokers in the world from combustible cigarettes to its heat-not-burn, smoke-free IQOS device; Malaysia contributes more than 100,000 to the number. At this point, he interjects that he likens Unsmoke to a movement, and not merely a marketing campaign.
"In just two years, we've made great progress, not only in terms of our business transformation, but more importantly, in providing a better alternative for adult smokers who would otherwise continue to smoke. We remain committed to creating a smoke-free future."
See also: Naeem Shahab Khan, Managing Director Of Philip Morris Malaysia, Wants A Smoke-Free Future
In 2019, 71 per cent of our commercial efforts and 98 per cent of our R&D were dedicated to our smoke-free products
Ryan joined PMI in 2004 as a marketing executive but he has since made his rounds in various departments including brand development and innovations. The RMIT graduate has worked in Spain, Japan, Germany and Switzerland before his move to Malaysia. He's currently part of the team entrusted to realise the company's global ambition to have smoke-free products account for 30 per cent of its shipping volumes by 2025.
"We're shifting our R&D and marketing expenditures away from cigarettes. In 2019, 71 per cent of our commercial efforts and 98 per cent of our R&D were dedicated to our smoke-free products," he adds
Why is this the right time to adopt this approach?
"Advances in technology, science, and innovation now allow those who would otherwise continue smoking to have access to less harmful alternatives," he explains. "It would be irresponsible not to make these products available to those adults who would otherwise continue to smoke."
See also: 'Unsmoke Your World' Photography Exhibition By Philip Morris Malaysia
Of course, no business talk today can escape the scourge of the pandemic. While certain plans were either halted or delayed, Ryan points out that the main focus at PMM throughout this period is the welfare of its people. "In these unprecedented times, we want to provide support to the communities where our colleagues and their families live and work, including by helping to address the needs created by Covid-19.
"During the past months we have implemented business-continuity plans to ensure adequate inventories of our products on average across Malaysia, and thanks to the dedication of our team, business continuity measures are operating effectively."
See also: 8 Travel Experts Share How The Pandemic Has Changed Travel And Where To Go In 2021
On a personal note, Ryan says the pandemic has helped him to have a better grasp of what really matters. "I'm, of course, much more conscious of my health and the health of everyone I love. I'm also one of many people who are cut off from immediate families—my parents and siblings in Australia and my wife's parents living in Mexico City. I don't think I've ever felt as protective of my family and friends whilst simultaneously feeling as powerless."
He chooses to see the positive side of things. "The silver lining of this global tragedy is that it has helped many of us distill what is fundamentally important: for our families, our friends, our colleagues and ultimately, for ourselves. The pandemic may 'go', but this learning will stay with me for a lifetime. I have a far better sense of what makes me feel happy and fulfilled, and it's been humbling."
See also: Mental Health & Reducing Anxiety From Social Distancing
Photography PAULIUS STANIUNAS