Tokyo Olympics 2020: Meet The Malaysian Olympic Diving Hopefuls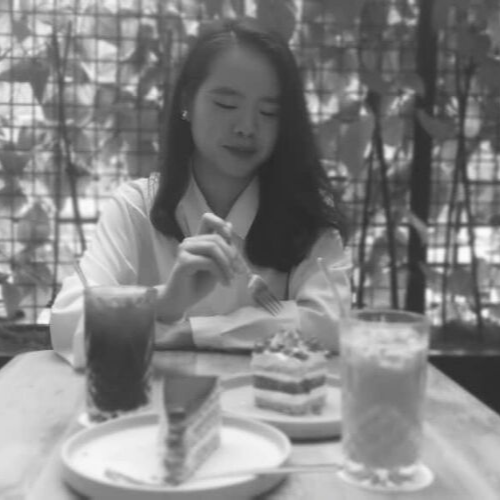 By Koyyi Chin
July 02, 2020
In a rare sit-down interview, divers Wendy Ng Yan Yee, Nur Dhabitah Sabri and Leung Mun Yee share what it's like to represent the country in the world's biggest sporting event and how they are spending the extra free time due to its postponement
In 1995, six young hopefuls were chosen from the Malaysian state of Perak to represent the country in the 1998 Commonwealth Games. But only one of them debuted, and that very debutante was 13-year-old Leong Mun Yee herself. "I joined for fun at first," she recalled, "but after competing in the Commonwealth Games, I felt burnt out and honestly didn't feel like diving anymore at the time."
Fast forward 22 years later, the longtime diver has earned herself an impressive number of hard-won accolades, from being a 17-time gold medallist for the SEA Games and qualifying for next year's Tokyo Olympics to a silver medal won alongside teammate Pandelela Rinong in July 2019 from the women's 10m platform synchronisation event at the World Aquatics Championships in Gwangju, South Korea.
So while she gradually grew used to the rigorous, spartan lifestyle of a national athlete, the diver admits that competitive diving was still a punishingly difficult sport. Having just finished her training in the early morning before rushing for her scheduled photo shoot with Tatler Malaysia at noon, Leong had soldiered on without any breaks as she was needed elsewhere in the evening. "There's little time for hobbies, and I only get to see my family once every few months when I'm away to train."
See also: National Gymnast & Generation T Lister Farah Ann Is The New Friend Of Corum
Such sacrifices are the norm for our national divers, whose lives (and livelihoods) revolve around the sport. For a seasoned player in the competitive diving scene such as Leong, who is working on getting her master's degree in corporate communications at the University of Putra Malaysia, she had to defer the semester due to time constraints. But letting go of the little luxuries of life became something expected of her, as the mantle she carries weighed with the country's expectations accompanied by constant public scrutiny. "Once you start performing, people expect you to perform better and better all the time," said Leong "And even though it's a little heavy, it's a motivator for me to push myself harder and a responsibility I'm willing to take."
She recalls one of her most memorable competitions: the World Championships in Rome 2009, where she won the bronze with Pandelela for the 10m synchronised platform—a first for Malaysia and a much-needed boost of confidence for Leong, who apparently was forced to go on a long hiatus due to a wrist operation she'd underwent after participating in the 2004 Athens Olympics. "It was my first-ever competition with Lela in a synchronised event after being away for such a long time," she said. "And having won despite that? It got me right back on my feet."
See also: The World's First Hijab-Wearing Pro Wrestler, Nor 'Phoenix' Diana On Facing Life's Toughest Blows
Push the Limits
"Most people, including other athletes, call our sport easy because all we need to do is just 'breathe and jump,'" said Nur Dhabitah Sabri, who is 21 years old and the youngest of the three divers. "I tell them to go try jumping themselves and see how easy it is." She exchanges a knowing look with Wendy Ng Yan Yee, who then continues, "They tell us that we're lucky, because we don't 'sweat' while diving but that's not true at all! We run laps under the sun to build up our stamina, and train long hours at the gym because our bodies need to be able to withstand the impact against the water.
"People criticise because they don't really know what it is we do, and they don't understand the hardships we face because of that lack of understanding," Ng murmured, her once-cheerful voice turning sombre as she spoke. "The only people that I can really talk to are my teammates and my older sister."
And while it's mentioned that they have therapists, the divers find it easier to confide among themselves as they share similar experiences. "It's hard to open up to someone who can't quite understand what you're going through, who just tells you things they think are positive," said Dhabitah.
Unrivalled Passion
Knowing how physically and emotionally demanding the sport is, it's no wonder that no diver comes out of the experience unscathed; however, it makes it all the more awe-inspiring nonetheless, when one realises just how resilient these women are to have persevered for so long. "I actually have a fear of heights," confessed Ng, 26. "I still remember hugging the plank and my coach yelling at me to jump or else he'd tell on me to my parents."
This drives home the fact that these divers were ultimately human, and that they were doing their utmost to make their country proud. "Winning is definitely my motivator, because I'm always at my lowest when I don't," Dhabitah says with a grin, which earns a small snort from Ng. "When I was competing in the 2018 Asian Games in Jakarta, I thought I wouldn't be able to win any events, but then I got three out of four medals! It made me realise that I could do this after all. I even made myself an oath that until I get that Olympic medal, I won't ever stop trying.
"I'm proud of all of it—the wins, the losses, the injuries… And even though winning the Olympics is my focus now, it wasn't my end-all-be-all because I wanted to give my all for the entire process," said Ng.
The divers remain dedicated to their sport. "We have a pretty complicated relationship with diving," Dhabitah shares, "but at the end of the day, we still love it. If we skip a day of training, we feel restless, even guilty.
"Because that's what we're trained to do, and what we've been taught for the longest time. So even when we have days when we're sick and tired, we push ourselves to go anyway."
See also: 10 Health Advocates On Instagram Who Have Made Malaysians Fitter
Postponed Summer Olympics
Catching up with the three after learning that the Tokyo Olympics 2020 had been postponed till July 2021, the divers are keeping themselves busy with at-home training and spending rare, quality time with their families, which is something they're truly grateful for. "I think while our performances will definitely be affected by being away from the pool for so long, safety takes priority," said Leong.
For Ng, the announcement of the rescheduling came as a shock. "When the Tokyo Olympics was delayed, I struggled to accept it at first," she admitted. "I gave my heart and soul preparing for the last four years, so it was definitely disheartening. I still have the Women's 3m Synchronised event to qualify for, so fitness is definitely something I've been working on these past months while the Movement Control Order continues.
"Luckily enough, my coach made us routines to follow while we're away, plus I have online training sessions with him to keep myself in shape."
And while the world reels from the after-effects of the pandemic, it has made moments large and small equally as precious for the divers. "Even if it's not the best of circumstances, I'm grateful for the time spent with my family," said Dhabitah. "They are the ones keeping my mind off things while being at home—I get to help my mother out by cleaning the house, and I've been learning to cook as well!"
See also: What Our Tatler Friends Have Been Up To While #SocialDistancing
---
Want more of Tatler? Click here to get your complimentary digital copy of the July 2020 issue.
Photography Aaron Lee/Lensworks Production
Styling Andrea Kee
Make-Up Ling Chong
Hair Cody Chua