Malaysian Fashion Designer Shaleen Cheah On Strength In The Face Of Adversity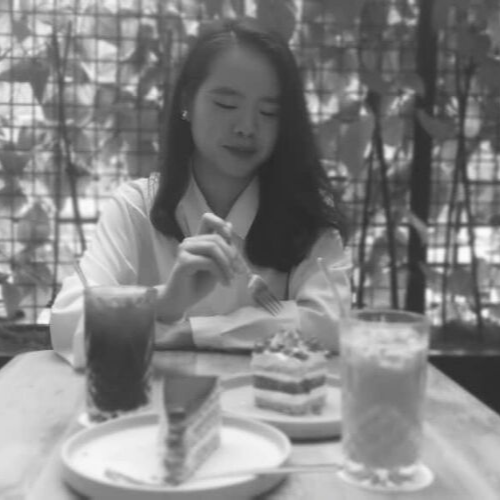 By Koyyi Chin
November 13, 2020
Being a parent of three is already a full-time job, but as a fashion designer, Shaleen Cheah is back to work even when the going gets tough
"Running in six-inch stilettos is my superpower," says Shaleen Cheah as she slips into said high heels, and, with barely a wobble in her step, glides across the room in her shimmery blue design. Having witnessed her sprinting on the street in albeit lower, less-likely-to-break-your-ankle shoes, we could most certainly attest that it was her superpower.
And while her stint as a national athlete at the age of 15 may have contributed to that skill, her determination was a clear motivator that has carried her (as well as her feet) throughout her extensive career journey; from runner, actress, model, pageant contestant, commercial banker, mother of three and now fashion designer of her eponymous label, Cheah is a force to be reckoned with.
See also: Malaysian Fashion Designer Jasmine Chong On Making It In New York
"I do well under pressure. It doesn't faze me because I'm a pretty meticulous planner and an optimist so if I want to achieve something, I always pursue it with all my heart because I believe that if I tried my hardest, even if I failed, I would have still have learned from it and those lessons enable me to move on to my next goal," Cheah shares. "I've always been fiercely ambitious regardless of what I do."
The 42-year-old regards challenges to be a learning curve, and happily welcomes moments where she experienced her fair share of blood, sweat and tears. During her first ever fashion show in Dubai, Cheah recalls having felt immense pressure to succeed; she worked tirelessly on the collection for eight months—all the while attending to the needs of her three children.
"I honestly can't pinpoint a singular moment where I found it difficult really," Cheah muses thoughtfully. "For me, it's just been an exciting journey for the past five years growing my brand! And even if there were times where I'd hit the occasional obstacle, I find that they've made me even stronger and all the more confident in my strengths."
See also: Datuk Wira SM Faisal Nasimuddin Becomes A Model For His First Fashion Collaboration, FN X Gupta Homme
I do well under pressure. It doesn't faze me because I'm a pretty meticulous planner and an optimist.
Having sold out her entire debut collection on that very same night, Cheah was emboldened and soon decided that she'd build her brand based on a passion to dress women in clothes that would bolster confidence in their own beauty regardless of their dress sizes, as she found it to be satisfactory work. One particular design of hers however, was described to be one of her greatest creations.
"Once, I hand-sewn a wedding dress for a dear friend who had cancer," she begins. Her voice turns soft and sombre. "Her days were numbered, so it was a rush to prepare for the wedding day. Every night, after tucking the children in bed, I would continue to work on that dress till dawn. I wanted it to be perfect because it was my gift to her. I didn't care about how tired I'd felt, I just remember hand-embroidering the lace petals on the bodice and making sure that each stitch was flawless."
The air was still for a moment as Cheah paused, but then she continued with a tremulous sigh. "We cried during the fitting. I was so overwhelmed at the time; sadness, happiness, the anger at the unfairness of it all. She never got to wear the dress. Sadly, she passed on before her wedding day. I received a handwritten letter from her thanking me, and encouraging me to never give up. Her letter, to this day, is still pinned to the moodboard in my studio, which I see every day as a reminder for me to persevere, and live a life with no regrets."
She stresses that, at the end of the day, it is the people that one surrounds themselves with that proves to be most vital in one's life. Be it that fateful sewing machine that her friends gifted her while she was residing in London or the many characters she'd met along the way, Cheah confesses that she'd lucked out in all aspects.
"I'm blessed, really. I've had angels watch over me at every crossroad I stumbled upon. My dad, whose name I carry proudly; my coach, who relentlessly fired up the ambition in my impressionable, 15-year-old self that had me succeed all the way to nationals; the late couturier Annie Wong who believed in me and mentored me throughout my first collection. And of course," she breaks into a big grin at the next mention, "my husband, Matthew, who has been my partner in crime for the past 20 years.
"These people have walked me across troubled bridges, when doubt lingered and wore my spirit down. And it's true you know—you're only as good as the people you surround yourself with. And that's why, with my children, I hope to lead by example just as these souls have guided me."
See also: Figure By Bernard Chandran: Dato' Sri Bernard Chandran Reveals His Latest Boutique For The Gentlemen Of Today
Photography Khairul Imran/Tatler Malaysia