Malaysian Photographer Daniel Adams' Images Are More Than Art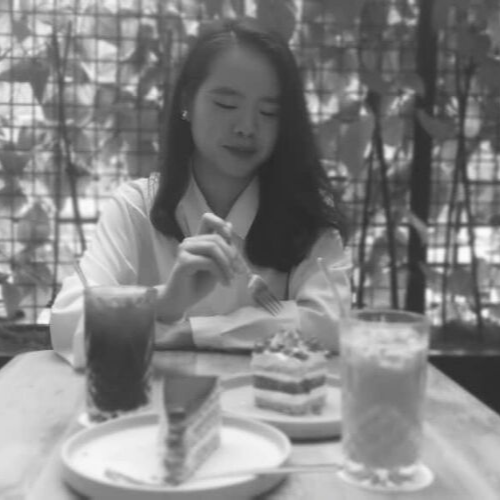 By Koyyi Chin
January 07, 2021
As cliche as it may sound, this 24-year-old photographer's impressive portfolio proves that pictures are in fact worth more than a thousand words and may just be what we need for a change in perspective
When it comes to Daniel Adams' work, he doesn't pull his punches—nor does he intend to do so. Vivid in colour and full of character, every picture he takes is armed with a purpose. Ever since his parents gave him his first camera at the age of 14, the now 24-year-old Adams makes it a point to put meaning beyond the lens, in hopes of sparking conversations about topics that, in the conceptual photographer's words, "hit close to home."
Creating emotionally charged images that not only shed light on social injustices at home and abroad, he shares stories of minorities affected by discrimination and reveals personal journeys of grief and loss.
See also: Former National Figure Skater Turned Photographer Annice Lyn On Lessons From Behind The Lens
His knack for storytelling was evident in a collaborative project last year for an exhibition hosted by GOFY, a Singapore-based creative community that curates new works in Southeast Asia's art scene. Tasked with interpreting western artworks from a local perspective, he, alongside fellow artist Abinaya Dhivya, put their own spin on Gustav Klimt's Woman In Gold "to create a discussion on the oppression faced by the Indian community in Malaysia."
Naming their piece A Woman Bound In Gold, the photograph at first glance dazzles with its yellow-gold motif, but upon closer inspection, one would be able to realise no prop or detail placed is without its purpose. According to Adams, the nine bloodied darts above the model represent the number of victims that died in custody from 2009 to 2020, with their names scrawled along the outline of the target's circular bands to serve as a grim reminder of the aftermath of violent bigotry. The bleeding pottu in the centre of the model's forehead paints a bleaker image as it represents her being the subject of constant scrutiny no matter where she goes.
ICYMI: Photojournalist Samsul Said Is On A Mission To Build A Better World, One Image At A Time
Powerful in its message, it is this human element that the young photographer excels in, so much so that in June 2017, The Guardian newspaper featured his final year project, Why Is Your English So Good, while he was still pursuing a photography degree at Falmouth University. The series that made its rounds on the internet, portraying the experiences of Malaysian students facing racial discrimination in the UK and Ireland.
"The reason why I became interested in photography in the first place was because I was able to pour out all these thoughts and emotions that I'd bottled up," Adams shares. "It's a cathartic process where I could articulate myself better with my audience and capture the moments in life that were significant to me."
In 2019, two years after his mother's passing from breast cancer, Adams published A Love Once Lost as a dedication to her. It comprised a series of images of people who had been close to him and his mother. "It was one of the most challenging things I had done," he muses candidly. "I was terrified. I've always been terrible with change; I hadn't wanted to do anything about it initially. So you can imagine how difficult it was for me to have to suddenly live in a world without her, or experience things and not having her around.
"I did it anyway because my therapist sat me down one day and said, 'Why don't you express your feelings in your work then?' Which woke me up, so to speak, because that was literally what got me into the industry in the first place! But when I finally got around to doing it, I realised that I was turning it into work to emotionally distance myself despite it being therapeutic."
ICYMI: 3 Tatler Friends Reflect On What 2020 Has Taught Them
What's the point of it all if you aren't moved? How do you educate yourself if you don't ask or talk about the whys?
Adams described the year-and-a-half he took to realise the project as a long journey of self-realisation. But it eventually led him to solidify his own approach to photography and break out of his comfort zone while also successfully raising funds for Cancer Research Malaysia with the project. The experience had also led him to become more willing to push boundaries as well, allowing Adams to explore issues many consider taboo and uncomfortable.
"Self-awareness is a pretty tough thing to achieve because it makes you question the norm, and it makes you feel indescribable things you'd rather not think about," he explains. "But here's the thing: What's the point of it all if you aren't moved? How do you educate yourself if you don't ask or talk about the whys?
"Of course I'm scared of the consequences because I'm always afraid I'd get someone into trouble for the things I'm speaking up about. At the end of the day, all I want is to start a conversation."
See also: Sumitra Visvanathan Of WAO Tackles Rising Domestic Abuse In Malaysia During Lockdown