Marcus Teo On Finding Himself Through Fatherhood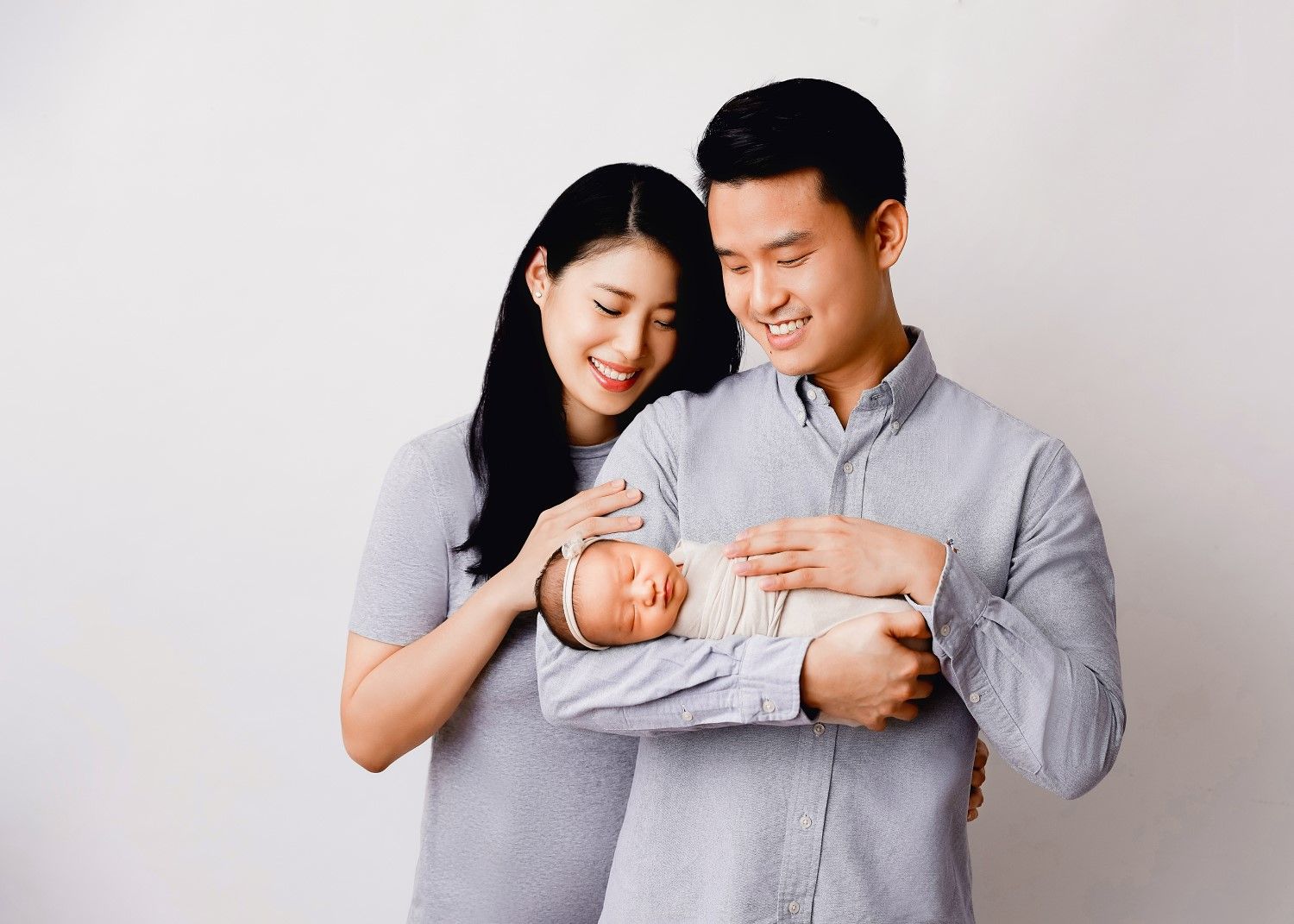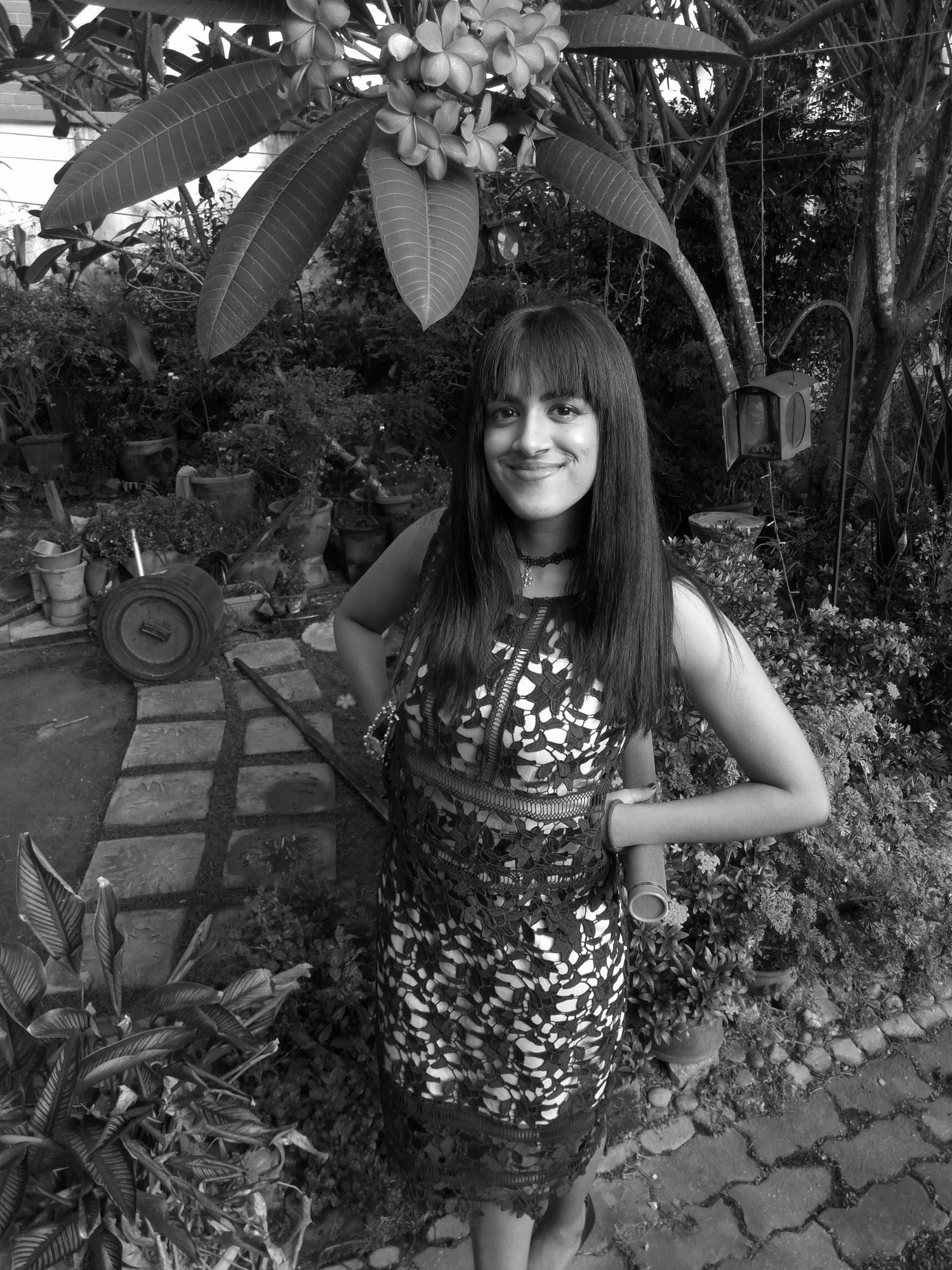 By Tania Jayatilaka
June 09, 2021
The first-time father tells us what he loves about being a parent
On February 29, 2020, Marcus Teo and Juvene Goh held their newborn baby girl for the first time.
Three weeks later, Malaysia went into lockdown after rising Covid-19 infections in the country. For many of us, the months preceding the nation's battle against the Covid-19 pandemic remain a blur in light of so many changes. But for Marcus and Juvene, 2020 will always be special as the year that baby Alaia Ziyi Teo was born—and on a leap day no less.
We recently caught up with proud dad Marcus Teo ahead of his second Father's Day in lockdown for a chat on finding his footing in fatherhood, and the "blind faith" that every new parent needs in this stage in their lives.
So, how has your first year of fatherhood been?
It has been surreal! I still get up in the morning and go, 'Oh my, I'm a father!' Alaia has not only brought joy to us but she has been a great teacher to me. She has given me a purpose-driven life on how I should set my future and has become more of an accountability partner. She's given me goals and kept me grounded daily.
How have you changed since Alaia came into your life?
I'm not sure if it's age or priorities that have changed more. I realise now that having a lot of material possessions doesn't concern me as much. I'm more focused on making sure that the family can have a better life ahead. What used to be important does not feel the same now.
ICYMI: 5 Tatler Friends Pay Tribute To The Fathers In Their Lives
How has fatherhood changed how you see your own parents, Dato' Richard Teo and Datin Winnie Loo?
It makes me understand the ultimate sacrifice that my parents went through. It makes you wonder: "They did this for me?"
It's a feeling that is so natural and it's in you for life. You wouldn't think twice about taking that fall for your kid or being unconsciously protective of your child. It's like blind faith.
Related: Inspiring Mum Datin Winnie Loo, Founder of A Cut Above Group and Academy
Who is the stricter parent, you or Juvene?
Definitely Juvene. She is the super mum. She has worked out a proper schedule for Alaia and has done all her research on what she wants for her, from the food that she eats, the diapers she wears, and so on. I'm playing more of a supporting role for both of them.
What do you love most about parenting during a pandemic?
We are home 24/7, so it's way easy to spend time with the family. It's one of the blessings that we have during this moment. We get to watch Alaia grow every day and I believe we wouldn't have this privilege under normal circumstances.
More: Datin Sri Mary Lourdes-Chandran On Boarding School Life & Raising Independent Kids
If you had to pick a song that best describes your fatherhood journey, what would it be?
Elise by Gareth Emery. What I get from this song is that the journey will be difficult and at times we will struggle. We will fail but we ask for understanding because ultimately, we do our very best in hopes that everything will be "alright forever".
What advice would you give to your younger self about being a father to Alaia?
Cherish every moment of her growing up. Take pride in every milestone, because they grow up so very fast. The next thing you know, she's turning two. It's just crazy how time flies.
Any quotes or advice about parenting that have benefited you so far?
Be in the moment and enjoy it. Don't be too hard on yourself, and never compare the journey you have with others, because there is no right or wrong on how you raise your child. Be thankful for every day you have with your child.
What values do you want Alaia to grow up with?
I want her to be honest, to be real, and just to be herself.
What advice would you give her to see her through uncertain times?
Do not force passion, find it within yourself.