Highlights From Joe Flizzow & Marini Ramlan's Post-Lockdown Wedding Ceremony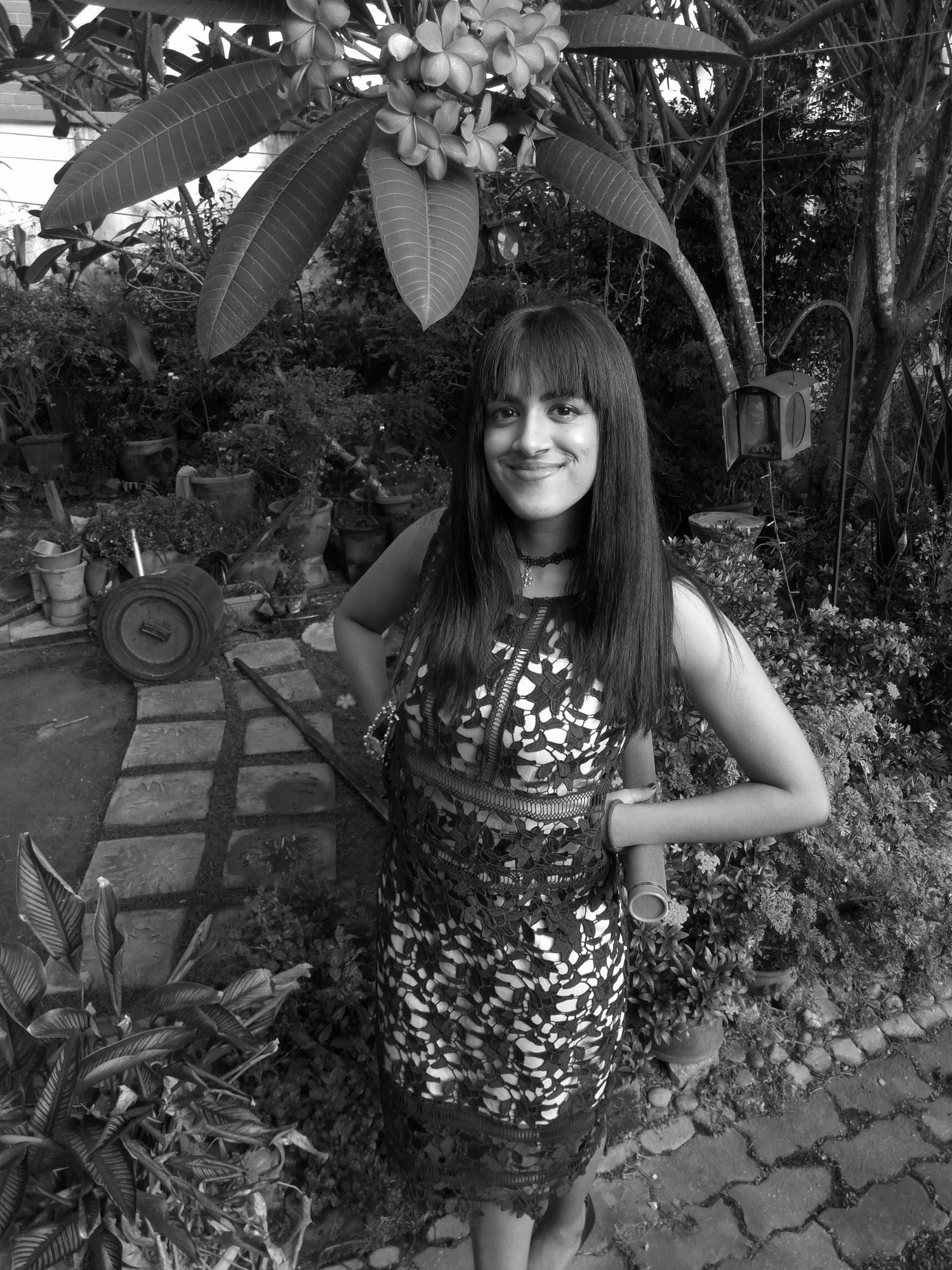 By Tania Jayatilaka
July 30, 2020
Artist Marini Ramlan on being a "Covid bride" and other poignant details that made her big day a dream come true
Joe Flizzow and Marini Ramlan's wedding this year would have looked very different, were it not for the pandemic.
Despite having to postpone their big day initially set for April 2020, the couple saw the movement control order as a rare opportunity to pause and reflect on what was most important to them.
So once small gatherings were allowed to take place again (with safety procedures in place, of course), their respective families came together in two short weeks to plan and execute a memorable akad nikah ceremony on June 26 that was close to home, in more ways than one.
More: Farah Nabilah and Mohammed Amirul Yunus' Four-Day Wedding Celebration
"I've always liked the idea of a small and traditional Malay wedding," says Marini who's fondly known as Nini. "I wasn't really into having a huge wedding, and initially it got to the point where I was getting stressed out planning for about 1,500 people for the reception and 800 people for the akad nikah. The Covid pandemic made me realise that what was more important to me was the act of getting married. And to have those around me be on the same page was a relief."
See also: 4 Wedding Stationery Designers To Know In Malaysia
You would think you'd have to balik kamping to experience a wedding like this, but we didn't have to.
Wedding outfits by the Queen of Malaysia
Decked out in matching cream Tenun Pahang outfits designed and gifted by Her Majesty Raja Permaisuri Agong Tunku Azizah Aminah, Marini and Joe were a picture of serenity at the akad nikah ceremony in their new house.
"My kelinga shawl that was made of gold foil on crepe was what my mum had commissioned from Indonesia and it had already arrived weeks before. I had my shoes ready, but didn't wear them much – we were in the house and barefoot most of the time," laughs Marini, whose Teluk Belanga-style baju kurung silk sarong matched Joe's sampin.
"Wearing the baju kurung in the house the whole day was easy since the fabric was cool and light. The dramatic berry-red lipstick by make-up artist Khir Khalid was a perfect match for my simple and understated outfit, while hairstylist Ckay Low gave me a really great finger wave to complete the look."
See also: Faliq Nasimuddin & Chryseis Tan's Epic Wedding Reception Attended By Royalty & Boybands
Getting ready over Zoom
On the morning of the akad nikah, Joe and Marini were in their rooms getting ready as their wedding entourage tuned in via Zoom.
"It was so last minute! We didn't even plan to set up Zoom meetings until the day itself," Marini exclaims. "In the morning I set up a meeting for me and my girlfriends, while Joe did one so his friends could 'get ready' together with him. So it was seven in the morning, and my girls were up and watching my hair and make-up transformation."
A flexible guest list
With limited number of guests at a given time, Joe and Marini saw small groups of visitors coming and going throughout the day – some who dropped by after work and others who tuned in digitally to deliver their well-wishes.
"The bridesmaids and groomsmen weren't supposed to be there that day – I had already had my bridesmaids over the day before for a small get-together. But then Joe and I felt that since their outfits were all made so beautifully, we decided to ask them to drop by at 3pm to take some photos. After that we welcomed last-minute guests who happened to be in town and just wanted to come over. Some came in their jeans – we were so happy to see them that we couldn't care less how they were dressed."
Among those who came from out of town for the special occasion was Marini's father, who arrived from Johor following the reopening of state borders, just in time for the ceremony.
Related: 6 Dresses, 2 Destinations & Countless Memories: Inside The Wedding Of Ju Nn Phang & Aaron Tey
Homemade treasures and gifts from the heart
From wearing her mother's jewellery to using wedding chairs that once belonged to her grandmother, Marini fondly recalls the personal touches that made her akad nikah truly memorable.
"Planning a ceremony with 20 people was quite casual, so food was easy: we had nasi dagang, and Joe's mum made soto. It was so casual, in fact, that my mum forgot to prepare my flower bouquet because she was so focused on decorating the dulang gift trays!" she quips.
Meaningful conversations
The intimate setting gave Marini and Joe the chance to catch up properly with each and every guest.
"Our last guest left at about 10pm that evening. So many people brought me flowers. Some brought potted lemon plants and other gifts for our edible garden. Ohers gave us belated gifts for what we need in our new home," she says, reiterating the joy of being able to have unhurried conversations with Joe's family from Perak and other guests who visited throughout the week of the wedding.
Postponing A Wedding: Expert Tips For The Process
Learning to let go
"Maybe I was a little bridezilla-ish before MCO, so during this 'second round', I just let things be and didn't think too much about it," muses Marini. "Some people said to me. 'Nini, we're sorry that you couldn't get a nice big wedding', but I knew this was really what I wanted all along. You would think you'd have to balik kamping to experience a wedding like this, but we didn't have to."
Tatlergram: The #ForeverAllEz Wedding Ceremonies Of Ally Mukhriz & Ezran Daud Cheah