Michael Liew Left Corporate Life For A Fulfilling Creative Career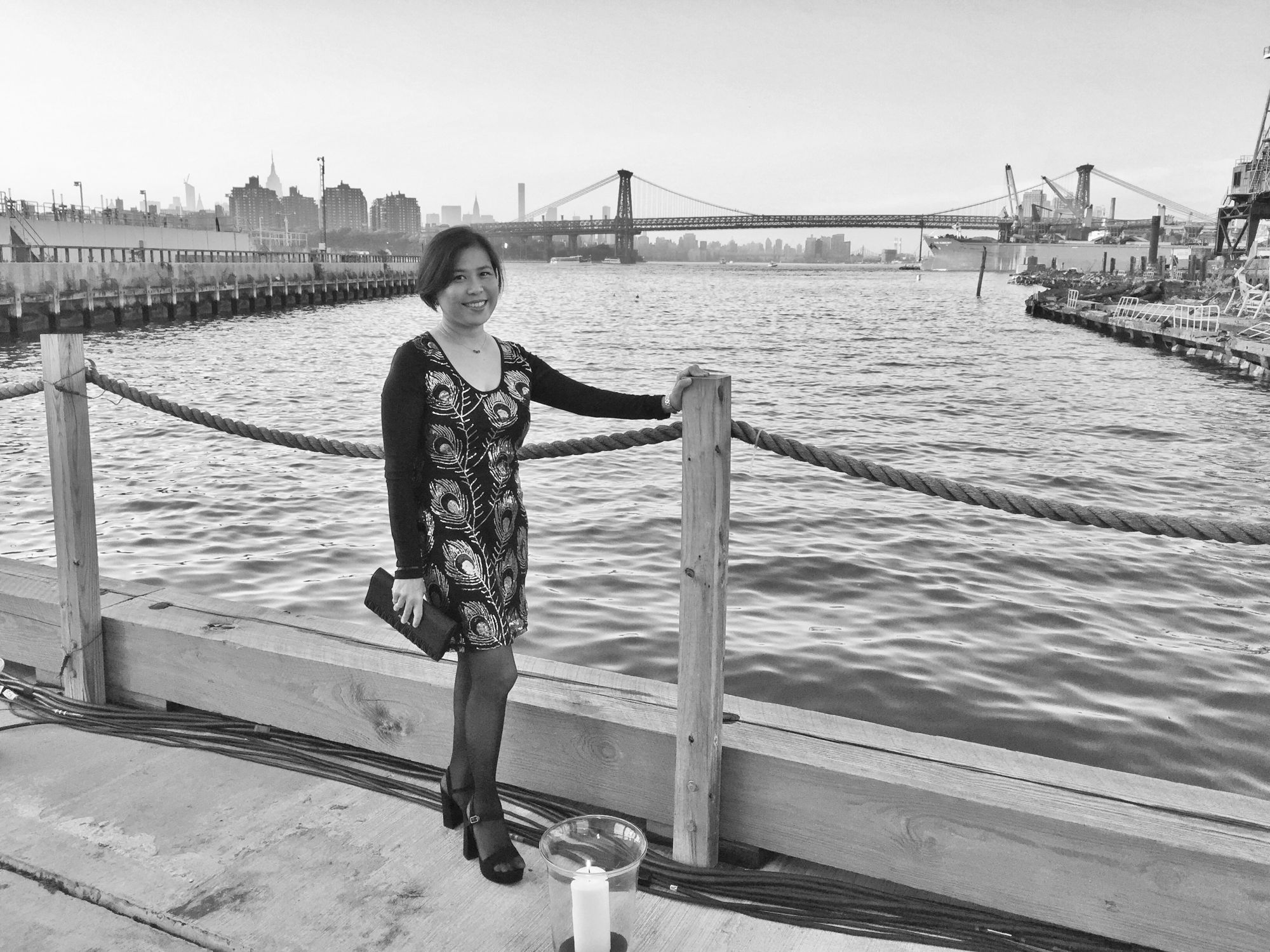 By Elizabeth Soong
May 03, 2021
Michael Liew makes a striking career change that leaves him more fulfilled and happier than ever
At the age of 50, Michael Liew decided to leave corporate life and lean into his creative urges. From the green frog etching on his face mask to the interconnected ropes on his denim shirt and the geometric design on his Onitsuka Tiger sneakers, he is a walking, talking advertisement of what he now does for a living—customised hand-painting on apparel and leather accessories.
See also: Han Chong Of Self-Portrait Reveals The Secret Behind Self-Portrait's Global Success
In actuality, he started doing this more than 20 years ago before the onset of his corporate career. He'd work with a tailor, offering customised designs should their customers want to make their tailored outfit look special. But it fizzled as more work and raising a family came into the picture.
His career was as varied as his designs. From being an English teacher for four years, to joining an electrical company and then making the switch to fashion retail, where he managed everything from shop operations, inventory, merchandising, staff hiring to even window dressing. Then an opportunity arose to work in the beauty industry and that's where he was for the past 20 years.
"Actually I never planned to do what I eventually did," said Liew. "If you asked me, when I first started my career, I always thought I was kind of an introvert, and that being an academician was enough. While I love teaching, it was kind of frustrating because I couldn't further myself. And so I moved on and tried something else."
Reminiscing on his experiences, he adds, "My whole life has been like, 'I don't know, let me try it out. I won't know until I do it.'"
See also: Malaysian Designer Melinda Looi On Fashion, Family And Fortunes
When I first started my career, I always thought I was kind of an introvert, and that being an academician was enough
Over the course of his career in the beauty industry, he's worked at Prestige Products, L'Oréal and Estée Lauder where he managed a portfolio of fragrance and beauty brands which included a hodgepodge of responsibilities such as marketing, distribution, PR and advertising, education and talent development—you name it, he's probably done it.
While he enjoyed learning from his experiences on the job, he relates the time when he was asked to come back to his former company, Prestige. "They were losing Hugo Boss which they had been distributing for 13 years, and my ex-boss asked me to come back. The strange reason I went back was because I realised, all this while, I had been taking on a brand and building it, but I've never had the experience of putting a defence strategy in place to protect the company when you lose such a big brand within the portfolio. Secondly, I know my ex-boss and I know the company and I felt that if he called me back he wouldn't be setting me up to fail. So, I went back against the advice of so many people. I put a strategy into place, and did whatever that was needed to help keep the company. To this day, that remained one of my biggest satisfactions."
See also: Chiew Yee Sian Of Root Remedies On Clean Beauty
Soon after, he got a call from Estée Lauder Companies offering him the post of brand general manager. He chuckled as he recalls nearly turning it down since the role was the same as his current one. "I got a call from a friend over there, and for someone who literally didn't know me very well, I got shelled at over the phone: 'Are you mad? The last time this happened was 18 years ago and you wouldn't want to wait before you get this opportunity again!' She implored, 'Just listen to our HR director' so I said okay. Then I went in and stayed for 12 years."
Fast forward to the present, 52-year-old Liew is now enjoying his golden years as he can work on his creative projects at his own pace. "I took the decision to retire from the corporate role as I wanted to have the time to do things I wanted to do while I still can. To travel, even do a bit of volunteer work. The beauty industry gave me a very good run, I really enjoyed my stint there. Absolutely no regrets as I've learned so much and I've met amazing people and I got to travel. It was a fantastic run but I think sometimes we have got to realise that the time is right when you need to move on; it's different things for different people, and I decided that that was it for me. When I retired from Estée Lauder, I bought a complete set of art materials and supplies as a gift to myself, and go back to what I've always loved—art and design."
See also: Meet Malaysian Fashion Designer Nigel Chia, Also Doll Maker Extraordinaire
The timing couldn't have been better. Over the last couple of the years, Liew noticed a resurgence in retro and vintage style and accessories, and that people were beginning to slow down fast fashion. Say you have a bag and you never really use it because it's no longer your style or you're tired of it. Whether you decide to sell it or keep it, you could make it look good again by having someone like Liew paint a design on it. Whipping out his vintage Hermès Herbag, he pointed out the hand-painted flowers on its beige canvas exterior, and another painting of tassels inside. And on the other black canvas, there's a painting of a horse, and a charm bracelet on the other side. Needless to say, we were blown away by how the bag was given a new lease of life.
"When you buy something you really love or when it's really special, you tend to keep it. And if you personalise it even more, you can have a story to tell. That makes what I do really enjoyable," he says as he shares the stories behind some of the work he's done.
One was of a client who wanted him to paint strategically so that it would cover the slight swelling on her hip due to a surgery. Liew told her: "No, you don't need to hide it. What you do is to draw the focus elsewhere." And so he painted a giant motif on the shoulder of an outfit, effectively drawing the eyes towards it.
See also: Sarawakian Artist Anniketyni Madian Sculpts Wood Into Stunning Works Of Art
There's also another who wanted her tattoo of a phoenix to be painted on the back of her lace dress, which posed a challenge to Liew. Nevertheless, he managed to figure out a solution and the dress remains one of his favourites to date, and the client's as well.
"That's the special thing about what we do; you cannot buy it off the rack. Nowadays, luxury is so accessible, you buy a bag that you see 200 other people are carrying. So I think personalisation or customisation is the new luxury."