Naeem Shahab Khan, Managing Director Of Philip Morris Malaysia, Wants A Smoke-Free Future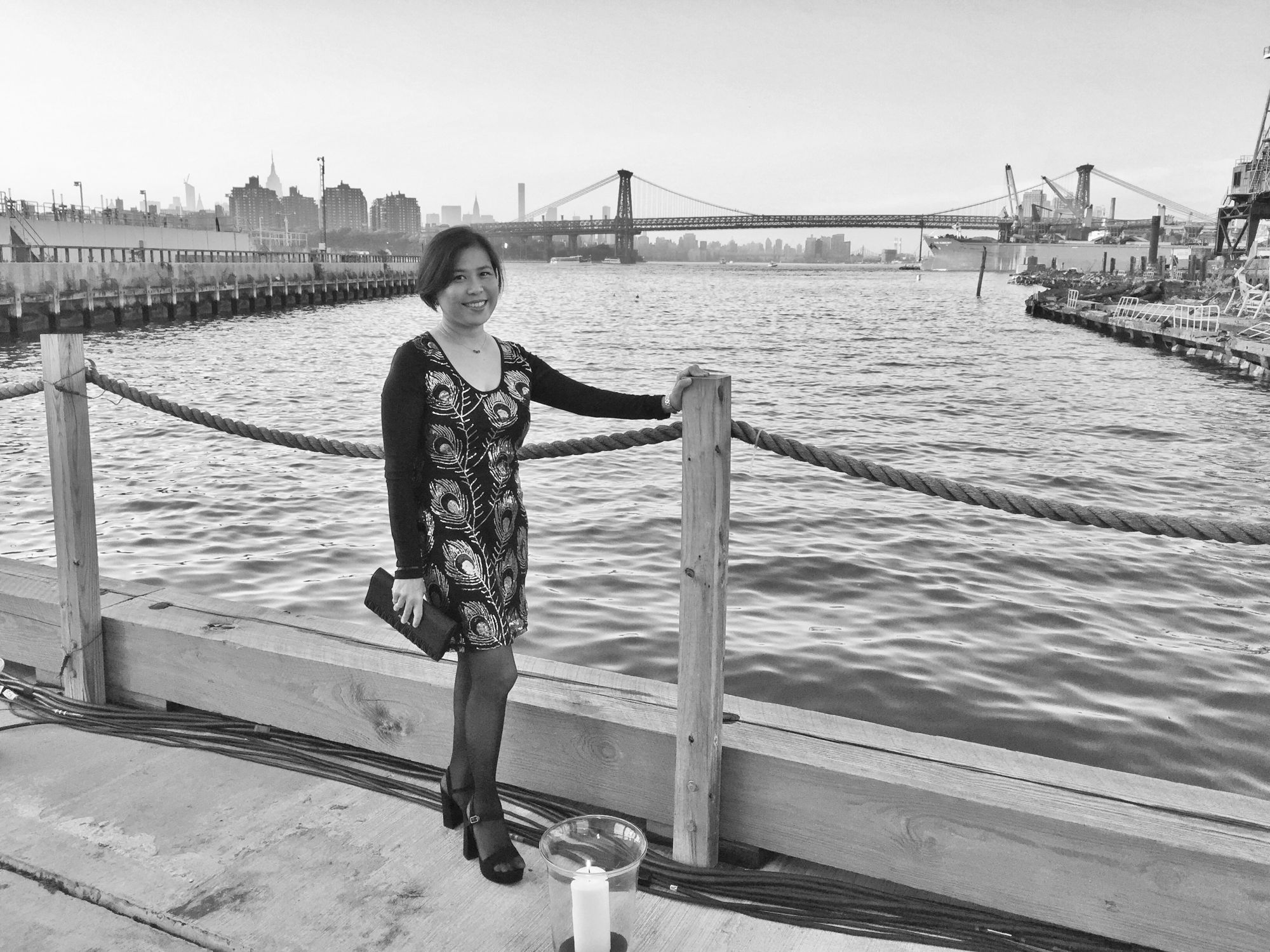 By Elizabeth Soong
January 15, 2021
How the head honcho of Philip Morris Malaysia plans to be an agent of change
In 2017, when Philip Morris Malaysia (PMM) launched its Unsmoke Your World campaign, it begged the question—wasn't this going to affect their main bread and butter? There's an endgame that they are driving towards, which will be explained a little later.
However, this was exactly the reason why Naeem Shahab Khan joined the company last January 2020, which he says makes him excited about his work. "I think PMM has come up with this whole vision of converting as many Malaysians as possible, who are currently smoking combustible cigarettes, to a reduced risk alternate, which in our books we call it IQOS, and drive that conversion as fast as possible, so that people get less exposure to harmful substances from combustible cigarettes. And that is the overarching vision that I basically bought into."
Khan was only 12 years old when his father passed away, primarily because of a smoking related disease. So to him, what PMM is trying to do here is what makes them different—and might I add, audacious. However, Khan thinks that this is "how we can create a sustainable future for the company, as well as for the smokers in Malaysia."
What does he mean by this? Will they stop selling cigarettes then? The pragmatic managing director of PMM explains: "Even if we stopped selling, people will not stop smoking. So for us, I think the most important thing is for them to quit, if they don't quit then we keep on doing as long as we need to so that we can convert cigarette smokers as much as possible to a reduced risk portfolio. So in a sense, we are trying aggressively to basically make our most profitable business redundant. But that doesn't mean we will stop; we will still continue to do that business, but we use that business as a prime tool to convert as many people as possible."
See also: Unsmoke Your World Photography Exhibition By Philip Morris Malaysia
Khan readily admits that this is a gradual process that will continue to face challenges along the way. "We believe that having the choice of an alternate option is something which needs to be given to all the smokers. This will not happen overnight, but I always tell our people at PMM, that despite the noise that surrounds you, which makes it difficult to avoid, make sure that your heart is in the right place, that whatever we are doing is for the betterment of society."
It may be a difficult conversation to have but today, he's proud of the fact that they created that conversation, and subsequently converted 100,000 smokers in Malaysia to use IQOS devices. Globally, conversion has reached 15.8 million overall.
The conversation steered to how has the company adapted to the Covid era. Across the screen, Khan lets out a hearty laugh. "When you are asking this question, I have to think what was the time like pre-Covid. I came from a culture where a handshake and a hug when you meet somebody is a very normal thing. I think this is a challenge personally for me, and for our organisation, in the manner we want to express ourselves. Having said that, the company makes sure our people are not exposed to unnecessary risks and that the tools are made available for people to be able to do their job from home. We're fortunate we have taken all the measures, which is making everybody feel: One, engaged. Two, connected. And three, safe in doing the job, and on a daily basis."
Don't try to aim for things which you are not. Rather, accept who you are, and then get better
With vast experience in corporate, business and online retailing activities for over 20 years, Khan has been recognised as a genuine leader with a strong focus in developing people. Perhaps the secret lies in his personable quality which comes across even over the screen. However, to be an effective leader, he says that you can't have just one leadership style. "When I started in my career, it was very different but I think experience tells you a lot. And experience is also a collection of how and when you actually evolve as a human being. And more and more we have an exposure to different cultures, different races, different age groups of people, and you'll start realising that probably you are not the most intelligent and the best know-how person in the room. It makes you humble. Therefore I find the best approach is to practise a more flexible situational leadership style, and drive collaboration from the team."
How does he bring the best out of his employees then? "Long time ago, somebody told me this phrase: 'What you know about yourself, you can control. What you don't know about yourself, controls you.'
"This is the first step for everything—which is self-awareness. You need to be aware of what you can do, and be more aware of what you cannot do. I love to play musical instruments but I don't have a musical ear. I'm a hardcore left-brain guy, so you can talk to me about numbers. So I try to understand and focus on things which I can do well.
"Secondly, do things not because your mind tells you to do it. Make sure your heart is in it as well. I say, keep on searching, keep on finding things what your mind as well as your heart tells you to do. And the moment you find it, please do that. That's very important. Because once you find it, you won't need anybody to tell you what to do. You will keep on doing it because you like to do it.
"Third and last thing is, make sure you keep having fun. Work is not linear anymore, it's no longer just 9 to 5. So you need to make sure that you find fun in that non-linear environment because we all need some downtime. If you don't have fun in whatever you're doing, it is not sustainable."
See also: 6 Lessons In Leadership and Life From Barack Obama
In his downtime, Khan plays sports for enjoyment and fun—"from badminton to table tennis, cricket, football and hockey, I play practically every game although admittedly I'm not great at it, which is why I never go for competitions!"
What people might find surprising though, is that he has never picked up a cigarette in his life, but he's a social cigar smoker. He goes for fast cars but hates roller-coasters. He has a passion for food and cooking and likes to entertain.
Khan's most admirable quality is his never-give-up attitude, which he applies to his business and personal life. And in challenging times like our present circumstances, this should be our mantra in facing rough bumps ahead.
See also: 5 Young Leaders From Malaysia On The Gen.T List 2020
Photography Paulius Staniunas