Political Patriots Nurul Izzah And Hannah Yeoh On Freedom And Change For The Nation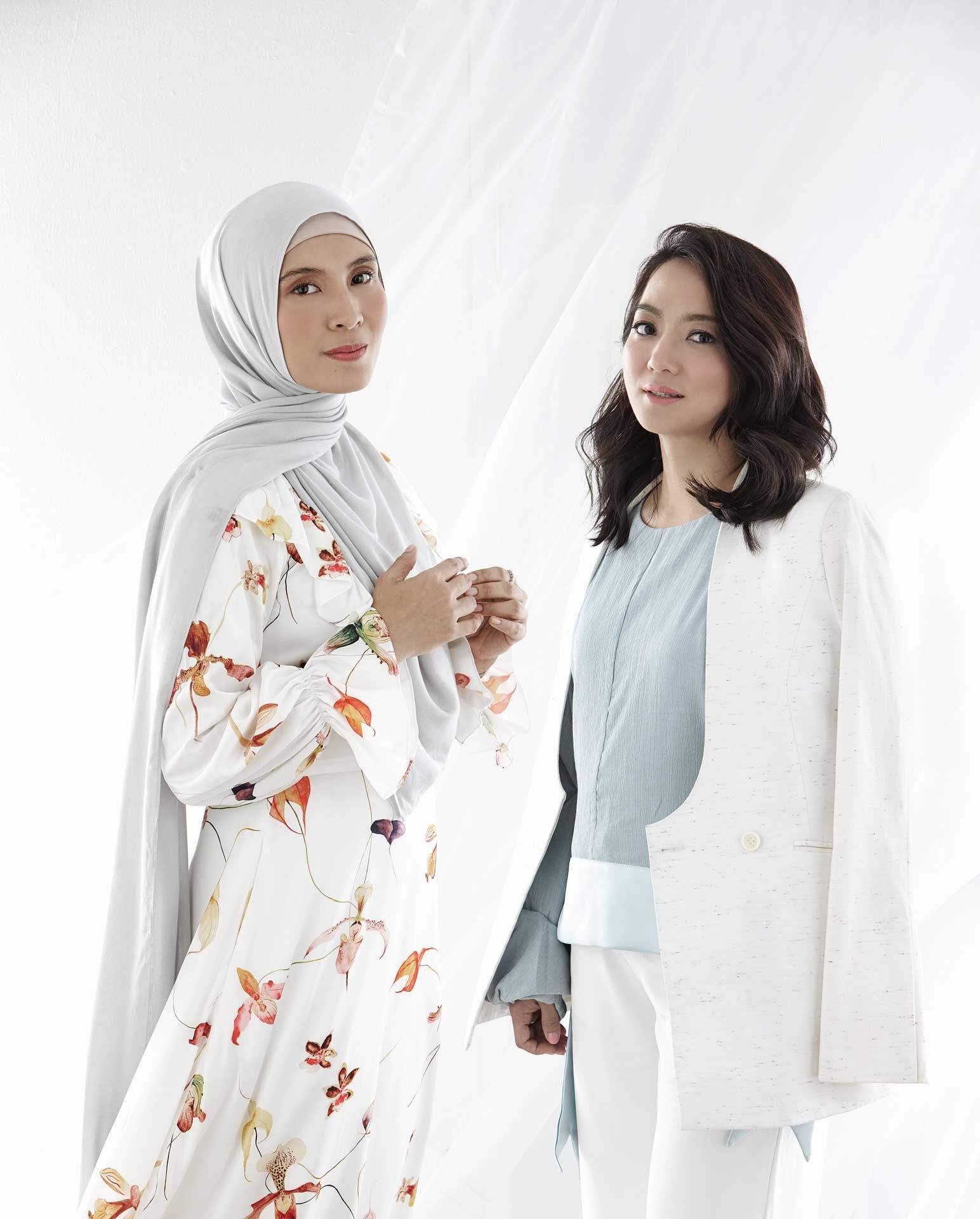 Political powerhouses Nurul Izzah Anwar and Hannah Yeoh join forces for a particularly patriotic discussion on Malaysia Tatler, about the victory that changed Malaysia, and their thoughts plus plans for the future of the nation.
Despite their busy schedules, Nurul Izzah Anwar and Hannah Yeoh had managed to meet us for a quick shoot for our August 2018 issue – the Merdeka issue, we call it – and chat about their thoughts on this fresh new air that has settled over our country. Admittedly, the change that came on the 9 May 2018 had surprised not only us, but them too. In the midst of transitioning and setting up new rules and regulations, neither had the chance to breathe and digest what has been happening.
In case you missed it, check out Nadiah Wan's cover story in our July 2018 issue here
---
"That victory will forever redefine us. Malaysia will never say it is 'impossible'—we will never say that any feat looks too huge now.
Did former lawyer-slash-events manager turned Deputy Minister for Women, Family and Community Development, Hannah Yeoh, think she could make this far? "No," she responded, smiling pensively, "But then May the 9th changed Malaysia, because in 2008 and 2013, although we won at the state level, a lot of people thought it was impossible to bring change to Putrajaya, that it was too difficult to dislodge a government that has been ruling for six decades, so they think Malaysia would never change either."
But when the results were announced on that fateful day, it was a given that Malaysia would never think the same way again—there will be no hurdle that this nation would deem too big for it.
On the other hand, what is Nurul Izzah's take on the new Malaysia? "I think the euphoria surrounding the change that took place after a six-decade one-party ruler has to, of course, be tampered with expectations," she said bluntly. "We are handling a transition, managing the economy with excesses of the past. And we also need to know that Malaysia is made out of so many people and voters, so it's important to focus on the nation-building aspect."
This new environment has to be an inclusive one. There must be a lot of effort made to build bridges and love for nation—not the need for vengeance.
---
Grab a copy of Malaysia Tatler's August 2018 issue on newstands for the full feature and interview, or subscribe to our digital issue here.
Photography: Kim Mun / Hopscotch Photography
Art Direction: Liew Chiaw Ching / Malaysia Tatler
Styling: Andrea Kee
Videography: Dean Shaari / Malaysia Tatler
Makeup Artist: Irena Adam, using Tom Ford
Hairstylist: Juno Ko
Hijab Stylist: Didiyana Ehsan and Farah Dinana
Outfits: d.d Collective, Uniqlo x Hana Tajima, Inner Sejuk, Mimpikita, Tengku Syahmi, Thavia, Fiziwoo, Syomir Izwa Gupta, dUCk, Afiq M, Aere