Reyess Gnanalingam On Walking 10km To Raise RM150k For Charity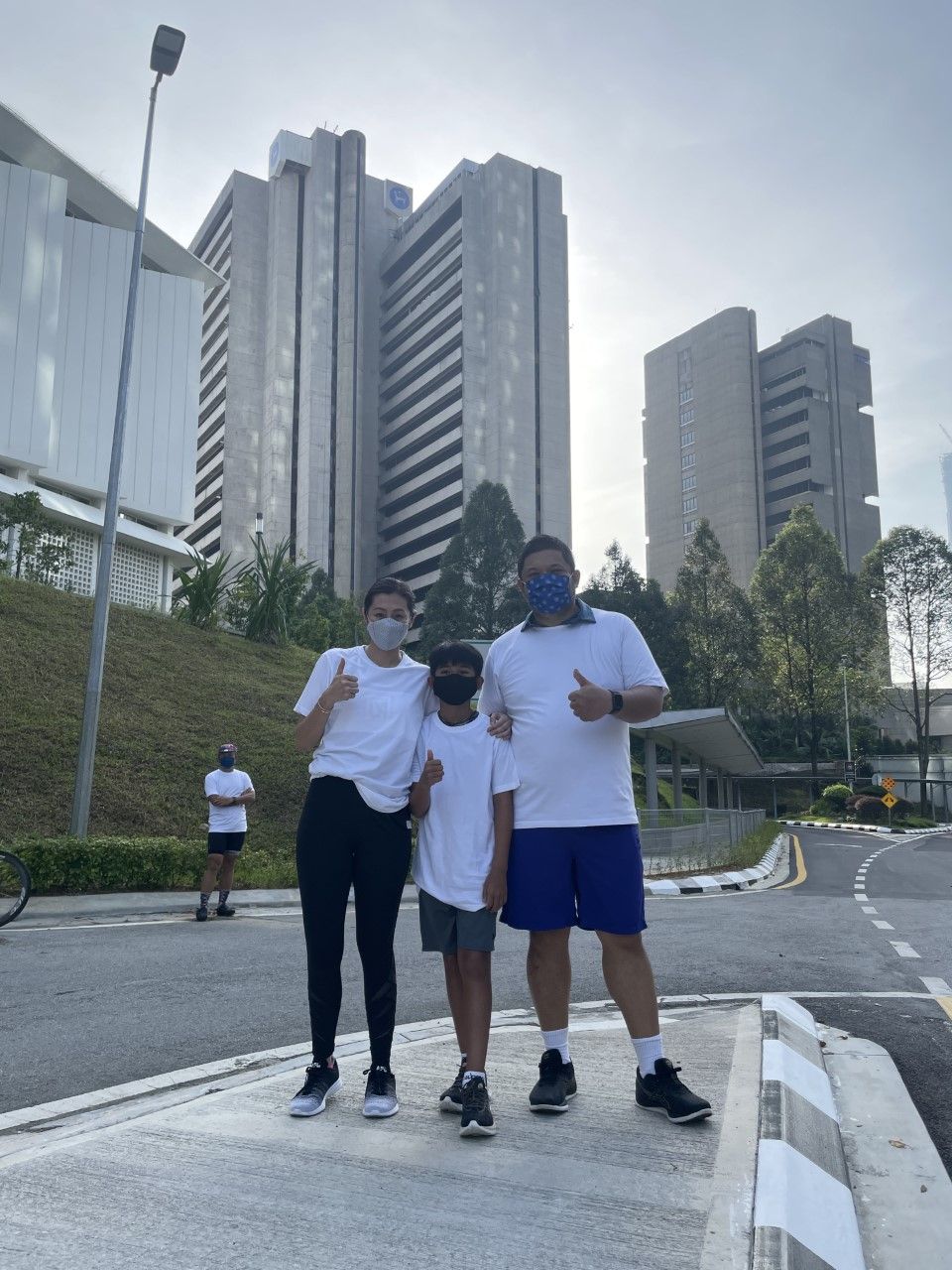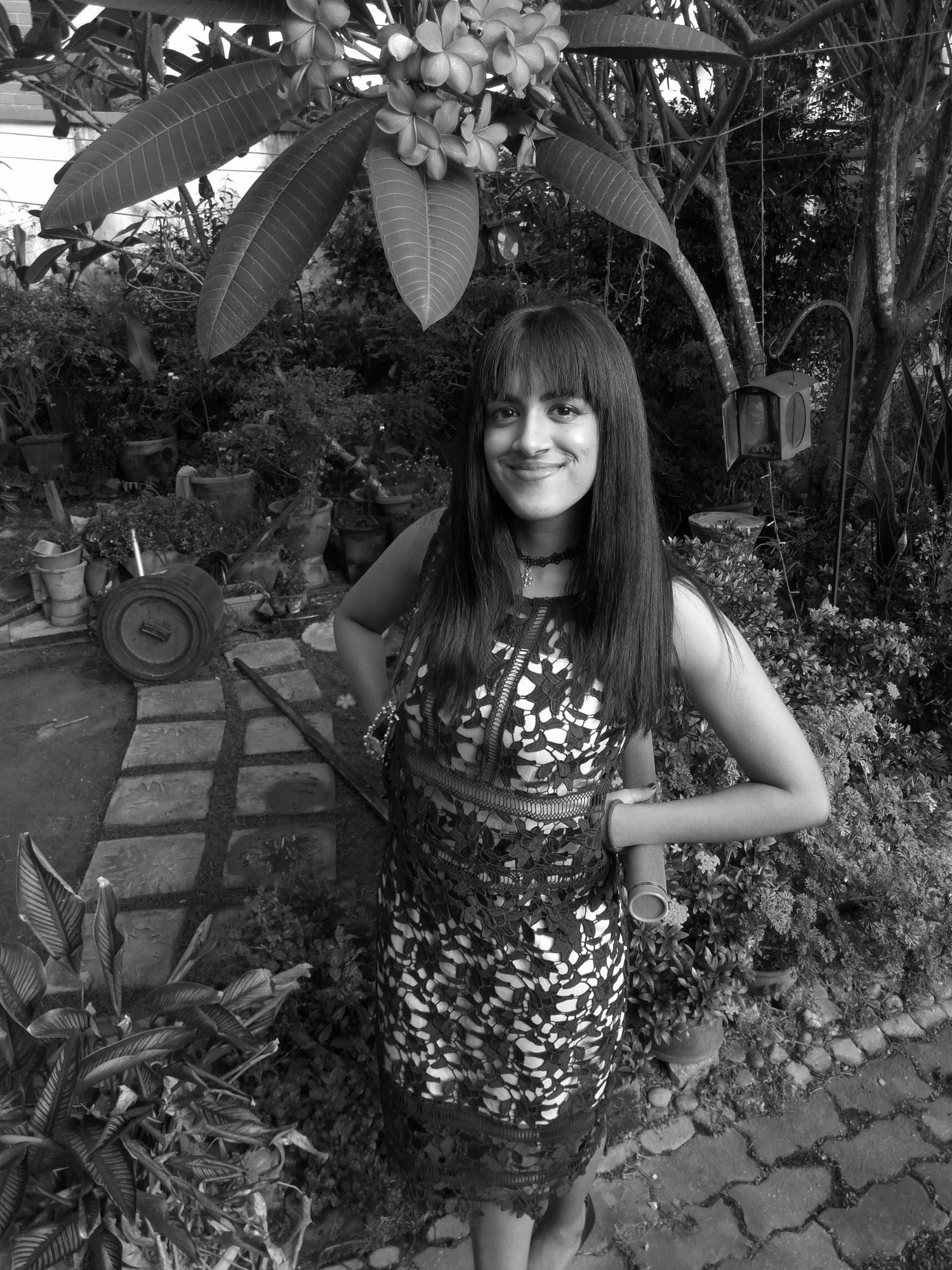 By Tania Jayatilaka
February 27, 2021
The eldest son of Datuk Ruben Gnanalingam and Datin Shirieene Hajamaideen kicked off 2021 with the resolve to raise funds for a charity close to his heart: Madhya's Gift
It's been said that one can never be too young to start making a difference, a belief that 12-year-old Reyess Gnanalingam recently put into practice.
Early Sunday morning on January 31, 2021, the young Caldicott student took to the streets of Kuala Lumpur with the mission of completing and documenting a 10km walk to raise funds for a charity initiative called Madhya's Gift, alongside his parents Datuk Ruben Gnanalingam and Datin Shirieene Hajamaideen.
What prompted the youngster to embark on such a project, especially during a pandemic?
The story starts with Madhya's Gift, a Yayasan Chow Kit initiative that aims to provide healthcare to critically ill children who are uninsured, regardless of their nationality. In a short video clip featured on Yayasan Chow Kit's Facebook page, Reyess made a heartfelt plea for people to donate in order to help meet the initiative's target of raising RM5 million a year, which is just enough to provide treatments for 100 babies.
See also: How 2 Teenagers Raised Over RM30,000 For The Underprivileged Via The 10 Ringgit Project
Children generally have loud voices: what better way to get the message across than having a 12-year-old kid asking to help other children in need?
Reyess then went on to relate the story of the initiative's namesake: an Afghan baby girl named Madhya who was diagnosed with leukemia and hospitalised after five months, eventually succumbing to the disease in September 2020.
"Imagine being Madhya's parents, knowing that there was treatment for this illness but they couldn't afford it," said Reyess in the video clip which he edited himself. "If you feel for Madya and her family, don't hesitate to donate. We can prevent this from happening again."
And so he set off at 6.45am at the bridge in front of the Parliament building, completing the 10km walk at 9.15am. The news of Reyess' charity walk soon spread among family and friends, who began donating in response to his efforts. Through his walk, Reyess raised approximately RM150,000 for Madhya's Gift.
The inspiring preteen tells us his thoughts and biggest takeaways from the whole experience—and proving, in the process, that age is no limiting factor when contributing to a worthy cause.
Related: Move for Hope Brings KL's Top Fitness Instructors Together For A Good Cause
How has online schooling been for you in lockdown?
At the start of online school, I found it quite challenging not being able to see any of my friends, but after a few months in virtual school, I learnt to improvise and engage with my teachers and friends.
What were the other charity projects you've participated in before this recent one?
In the past, I had raised money for a Rohingya refugee boy named Yaasin. He was suffering from Hydrocephalus. He had liquid in his head which had to be removed, but his parents were unable to pay for the surgery. I came up with the idea of having people pledge an amount for every goal my football team scored in our tournament. We managed to raise over RM18,000 for Yaasin.
Did you participate in any similar projects during Malaysia's first MCO period?
During the first Covid lockdown, many people were badly affected by the restrictions. That inspired me to start Project Essentials Chowkit. I created awareness by editing a video of myself appealing for donations to help non-essential workers, single mothers, food vendors and part time workers who live in the Chow Kit area. When the lockdown was extended, I then went on to raise money for 11 other refugee families. In total, I managed to raise RM48,000.
More: 3 Garden International School Students Prove It's Never Too Young To Pursue Their Passions
Nicely done! What inspired you to do a 10km walk to raise funds for Madhya's Gift?
Children generally have loud voices: what better way to get the message across than having a 12-year-old kid asking to help other children in need? Apart from that, I have never walked 10km before so I wanted to challenge myself.
Although I'm not a Manchester United fan, I am inspired by Marcus Rashford and what he did for children from financially struggling families. He fought for them to continue receiving school meals during the lockdown.
How do you feel about the money you've raised so far?
I couldn't believe how much I was able to raise in such a short time. I feel very proud of myself as I surpassed my goal of RM50,000 and with that, six children will be receiving their life-saving surgeries in the coming months.
Letters To My Younger Self: Puan Sri Siew Yong Gnanalingam, Former MAS Spokesperson For 17 Years
What was most difficult thing about this project?
The hardest part about this project was recording myself. I am a very shy person and I had to push myself out of my comfort zone. I had to retake the videos many times to get them pitch perfect.
If you're interested in donating to Madhya's Gift, visit Yayasan Chow Kit's website for banking information as well as details on how to organise your own fundraiser.