2 Inspiring Social Entrepreneurs On Their New Year Wishes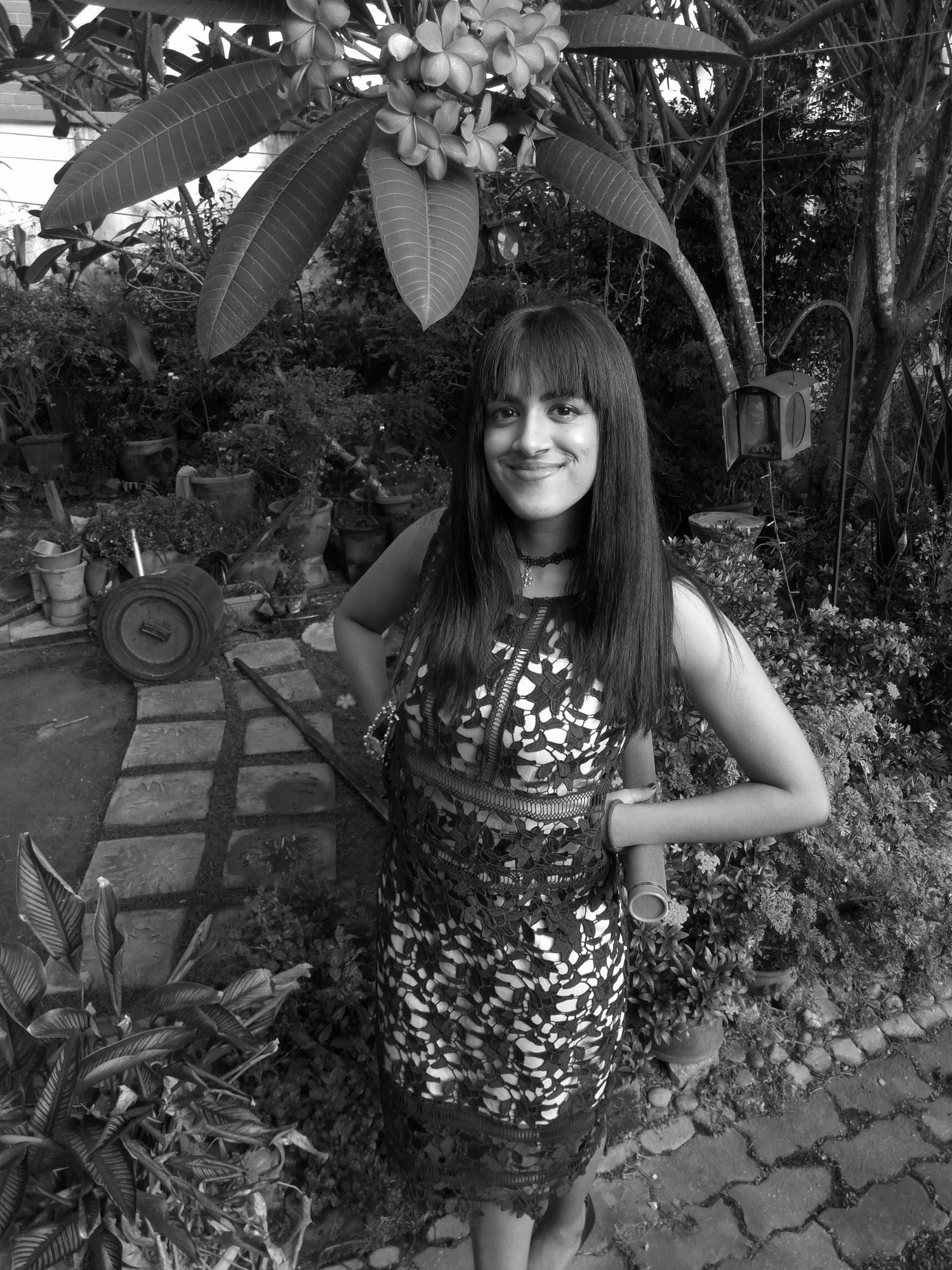 By Tania Jayatilaka
December 29, 2020
Kuhan Pathy of Masala Wheels and Amelia Tan of the 100% Project share what has arguably been the most challenging year of their respective social entrepreneurship journeys and their hopes for 2021
Kuhan Pathy, co-founder of Masala Wheel
Spending time with fellow changemakers who are also passionate about responding to the current issues we're facing is a rejuvenation to the soul.
In 2015, Pathy co-founded Masala Wheels, an award-winning social enterprise food truck that aims to empower at-risk youths through unique job opportunities and F&B skills training, all while feeding underprivileged communities more sustainably.
Masala Wheels also operates a banana leaf cafe in Petaling Jaya, which doubled as an aid-relief and distribution centre during the MCO. Through Masala Wheels' #PayItForward initiative, a total of 26,054 meals and 397 provisions parcels were delivered to the urban poor, medical frontliners, welfare homes, and even university students who found themselves stranded overnight due to travel restrictions.
More: Datuk Munirah Hamid Talks Caring For The Homeless During Covid-19
How did the MCO affect Masala Wheels?
When the MCO was announced on March 18, we weren't prepared. Before we could process the reality of shutting down our physical outlet in Petaling Jaya, we received our first request for sponsored meals. There were stranded students in Klang Valley and they required meals for a week. So we decided to post a request for 240 meals on our Facebook page. In less than 30 minutes, we secured sponsors and more came forward later. Thus began the journey of #FoodWithoutBorders and to date, we have distributed 26,054 meals and 397 provisions with 576 single point deliveries.
What was the scariest moment for you during the lockdown?
We lost almost 90 per cent and 70 per cent of our shop and catering revenues respectively. Not being able to continue sustaining our beneficiaries has been our greatest fear, as many at-risk youths are dependent on us for their livelihoods.
Tell us your biggest takeaways from the Covid-19 crisis.
Be prepared to pivot. Act fast. Even if it fails, learn and adapt to circumstances quickly. Time is of essence.
What will you do differently in the future?
The pandemic has definitely hit us badly, as we operate a restaurant as one of the revenue streams to sustain our social enterprise. Everything we do after this crisis will be with a strong focus on building a more resilient model that shapes the transition to a new normal.
Any exciting plans Masala Wheels in 2021?
Absolutely! We're currently working on a "Hybrid Cloud Kitchen" model intertwined with elements of IR4 and social impact. We're planning to roll this out in January 2021. To further reduce the digital divide among B40 communities, we're working on a simplified marketplace to profile their economic initiatives for ease of access to businesses and customers.
Are you looking forward to any rest this year-end?
I go on a yearly retreat to the Himalayan region to reflect and recharge; last year being was Nepal and the year before, India. With travel restrictions and the need to re-strategise our social enterprise, I'll be busy focussing on our plans in 2021 with the directors.
We'll continue with our food aid distribution efforts and our micro-entrepreneurship digitalisation programme with B40 communities through Yayasan Hasanah throughout year-end. Personally, spending time with fellow changemakers who are also passionate about responding to the current issues we're facing is already a rejuvenation to the soul.
Amelia Tan, co-founder of 100% Project
Amelia Tan is the project director of Mangosteen Joy. She's also the co-founder of Ed Space which runs the 100% Project, a crowdfunding platform that connects educators and classrooms across the nation with the resources and funds they need. Be it raising funds for underprivileged SPM students to access online master classes to supporting teachers and schools, the 100% Project has funded over RM1.3mil in classroom projects since its conception.
As the number of Covid-19 cases spiked in Sabah earlier this year, the 100% Project put its crowdfunding efforts into full gear, raising money for PPE, supplies and essentials for frontliners in East Malaysia.
Related: Outstanding Malaysians Who Are Making A Difference In Education
Last month, Tan took a leap of faith, resolving to shave her head to raise money help three different organisations, including Kembara and Sew X Dignity KL, in their efforts to battle Covid-19. Tan raised RM6,100 from this #BotakHeadChallenge.
What was the scariest moment for you in 2020?
I'm lucky in that 2020 was not the most-emotionally challenging year for me. I struggled with depression and anxiety in 2016 due to multiple life stressors happening at the same time. I wrote about this experience recently in my blog. I wanted to share my story because I knew 2020 was going to be a hard year for many people. I have been in a dark place before and I wanted to share my story on how therapy and opening up to a kind and loving community saved my life.
Why was spreading that message to others so important?
I wanted to break the stigma around mental struggle so that more people would feel comfortable asking for help. While 2020 was not easy for me either, the self-care practice I learnt from therapy and the support system I had built over these years helped me through.
Tell us about the #BotakHeadChallenge crowdfunding project.
I started the #BotakHeadChallenge because funding during the third wave was slow, due to donor fatigue and a general sense of hopelessness. I have been wanting to shave my head for a while, but never had the guts to do it.
Kembara, an NGO that has been coordinating aid to Sabah, was inviting people to shave their heads to raise funds. I saw this as a sign from the universe to just do it. I decided to also use this symbolic act not just to raise funds, but to raise awareness for mental health and to show solidarity with those who are struggling in this time by overcoming one of my own—my personal struggle with self-image.
What have the challenges of this year taught you about yourself and your team?
I have learnt that a company and its mission live and die by its people. At the end of the day, a team that has each others' backs will be able to weather through any challenges.
Are you looking forward to any rest this year-end?
I plan to spend time with my family and my dog. I would love to take some time off to do things that I love, such as reading fantasy novels, painting and maybe pick up baking!
Related: Lee Swee Lin, Kim Lim & Suzanne Ling Of PichaEats Are Making A Positive Impact Through Food