Entrepreneur Tengku Asra Jehan On Merging Royal Heritage & Asian Craftsmanship In Business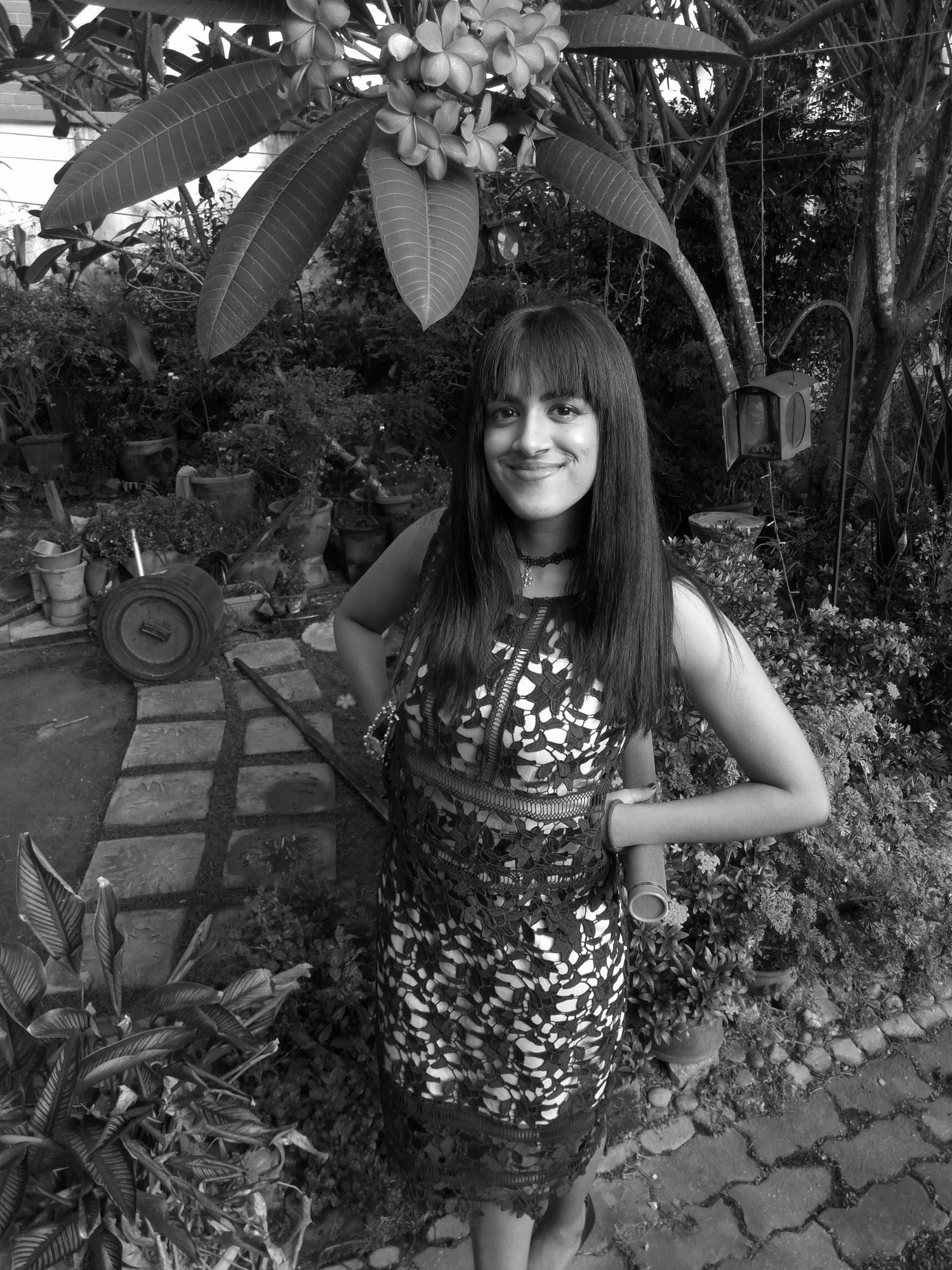 By Tania Jayatilaka
April 13, 2020
Get to know the fashion-savvy female boss behind bespoke accessories brand, Royal Sembilan
Daughter to Tunku Puteri Tunku Puan Sri Dato' Seri Jawahir and Tengku Tan Sri Azlan Sultan Abu Bakar, Tengku Asra Jehan's penchant for creativity began from a young age.
She has fond memories of rearranging furniture or decorating things inspired by something she had seen in a glossy magazine during her younger days. The world of fashion soon caught her eye too, with a little help from her mum.
"Growing up, my mother was a big fan of the celebrated fashion gurus of the '80s including Emanuel Ungaro, Thierry Mugler and Gianfranco Ferré," says Tengku Asra.
"She would also bring me along to all the high tea fashion shows held in hotels around Kuala Lumpur at the time, and I never complained!"
Afternoon Tea Etiquette: How To Properly Enjoy Your Tea & Scones
Years passed, and after graduating from Parsons School of Design in New York, Tengku Asra landed a coveted internship at Chanel's office in New York.
She started her own business in her early 30s when her children were all in school. In 2015, she started an online luxury floral business called Maison Des Roses with two partners. More recently, she's been very busy since the launch of Royal Sembilan, a regal accessories brand she co-founded in 2019 with her mother.
See also: This Sarawakian Entrepreneur Fashions Handicrafts For Social Change
Comprising stunning handmade shawls and wraps that each take between four and 10 days to complete, Royal Sembilan's collections are dedicated to showcasing the lost art of tenun, a kind of traditional weave rooted in Southeast Asian history.
"The art of tenun is fascinating because of the philosophy and creativity behind it. The outstanding patterns, motifs, colours and discipline behind each creative masterpiece leaves one in wonderment," she enthuses. "Wearing the language of love, heritage and art on one's shoulders is a feminine mark of pride."
Though inspired by the royal heritage of its co-founders, Royal Sembilan also serves as a modern platform showcasing the works of remote Southeast Asian artisans whose culture and history are proudly displayed in their vivid creations.
"Southeast Asia is the home of ancient kingdoms and powerful dynasties depicting a long and opulent history of arts, culture and heritage," she notes.
"Our unique songket, for example, was worn and used in the royal courts of Sumatra. It was the apparel worn by the royal families of ancient kingdoms, especially the Srivijaya Kingdom from where our Malay culture originated.
"I believe showcasing the tenun creations of our region's artisans to an international audience will lead to a deep and meaningful understanding of Southeast Asia's unique craftsmanship and identity."
Tengku Asra gives us a glimpse into the royal traditions and artisanal inspiration that sparked this increasingly popular accessories brand.
See also: Jacqueline Fong Of Tanoti On Songket, Sarawak & Weaving
Who was your greatest source of inspiration growing up?
That would be both sets of my grandparents, although I only knew 3 of them. They left me and the family a legacy of knowledge, deep appreciation for culture, and respecting traditions. Their grace, etiquette and resilience through a World War in old Malaya puts me in awe of them. These are qualities I try instil in my children and conduct in my own daily life.
How has your royal ancestry shaped your journey as an entrepreneur today?
Being a member of the royal family, we have the privilege of being further exposed to traditional ceremonies – both royal and non-royal that have largely disappeared from today's modern communities even though they are still being observed in the palaces today.
This has helped with our continuing research and gaining first-hand knowledge of our Malay ancestry.
What are your goals for Royal Sembilan this year?
We have an exciting and creative 2020 planned, albeit now tempered by this pandemic. It is a challenging time for our artisans across the region. Like us, they have to take a step back to safeguard themselves and their families. Though we have had to put a halt to the production of our tenun right now, we believe this is temporary, and we will be able to restart soon so that the livelihoods of our artisans may flourish again.
What are some pointers that every entrepreneur should remember?
Be focused, have confidence and most of all, enjoy what you do. When you're doing what's right for you, you'll spread that joy to the rest of the world. That's good business sense.