Timothy Tiah, co-founder and executive director of Netccentric Pte Ltd, on family and fatherhood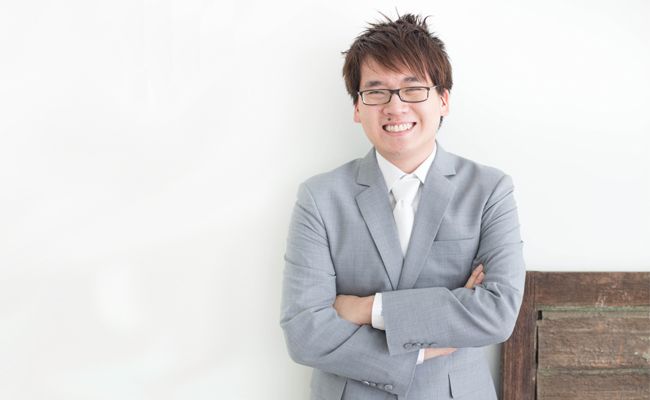 From his glasses and easy smile, Timothy Tiah looks more the part of a college student than the co-founder of Netccentric Pte Ltd that is worth RM100 million today.
Timothy Tiah Ewe Tiam is the classic personification of the saying, 'Don't judge a book by its cover'.
From his black thick-framed glasses, straight-cut jeans and easy smile that extends to his eyes, he looks more the part of an enthusiastic college student than the executive director and co-founder of a company that is worth RM100 million today. Nonetheless, here was one half of the two founders of Netccentric Pte Ltd, the man who along with business partner, Cheo Ming Shen, started the first and biggest blog advertising network in Asia Pacific with a humble capital of RM150,000.
The idea came to Tiah, who was born and bred in Penang, towards the end of his academic year in University College London. Homesick and missing Malaysian food terribly, blogs were his sole window to a glimpse of life back home.
"Scrolling through Facebook, I'd see my friends complaining about a traffic jam and I'd wish I was stuck in that jam," shares Tiah with a laugh during our interview where we were seated in the recreation lounge of the Netccentric head office. "I just missed everything about Malaysia.
Constant visits to these blogs made him sit up and realise the potential of using them as an advertising platforms given their niche market of followers and wide reach to the targeted age group. He returned home with a fully crafted business model for an idea that he didn't know then would change his life completely in the next few years. Armed with little more than the starry-eyed eagerness of a fresh graduate and a complete financial plan for his seedling business idea, he pitched it to his parents and received their full support.
Taking over the world via the Internet
In 2007 Nuffnang emerged on the scene as the first advertising network that connected potential advertisers with thousands of blogs on and through which they can advertise. More efficient than traditional advertising, bloggers endorse products and services, making the message getting sent more persuasive and convincing. Following that was Churpchurp, a social media advertising platform where influential personalities now take their advertising to their personal Facebook pages and Twitter accounts. The next few years would also see a design company, a video content creator company, as well as an online retail e-commerce site come together, all under the fast-growing Netccentric umbrella.
Today, Netccentric has offices in Malaysia, Singapore, China, Philippines, Australia, Thailand and the UK. It sees tens of millions in Ringgit in annual revenue and employs 160 full-time employees in all its offices, of which the Malaysian office has 55.
"We are the biggest blog advertising network in Asia Pacific," says Tiah. "We are the only ones with such a regional footprint."
Having achieved all this at the tender age of 29, one would think the soft-spoken entrepreneur would consider his portfolio quite a successful one. But ask him what his proudest asset is and one would be surprised to find the company is not on the top of the list.
"Money is a motivating factor for almost everyone to some extent," says Tiah. "For me, it's not the top one."
For the young man who has been named Businessweek Asia's Best 25 Young Entrepreneurs in Asia in 2008, his family and most recently, his first-born son means a whole lot more.
"I've always wanted to be a father and have a family. That's something I've always looked forward to," confides Tiah. "I asked myself once, when one day I'm 40 or 50, if I'm a billionaire but I don't have a family – no kids, no wife – would I still consider myself a success? The answer is no."
Family, fatherhood and fulfillment
Married in 2012 to wife Audrey Ooi following a meme proposal video that went viral worldwide, husband and wife welcomed their first son, Jude Maximus Tiah in August 2013. Born premature due to a pregnancy complication, the youngest member of the Tiah family has no idea he had already stolen the hearts of his parents more than anyone can imagine.
"Being a father fulfills everything. It's as good or even better than I ever imagined it to be," says Tiah about his newest role.
Becoming a new father has also changed the way Tiah runs his business. Previously, being away for days, even weeks on end for work is a common occurrence. These days, with a little one at home, the new dad is making it a point to travel abroad for business as little as possible.
"I dread being away now. I used to be away two weeks out of four weeks in other countries," admits Tiah. "Now I've cut that down tremendously because I want to see my son."
Like his parents, whom he names as his biggest pillars of support, a happy childhood for young Jude is Tiah's first priority.
"I'd like to raise my son without looking too much at academic results," he states matter-of-factly. "A's and all is great but my focus is more about him enjoying his childhood and pursuing other interests."
"If he wants to play golf or basketball, go for it," he adds.
Tiah knows better than anyone else that perfect scores make a perfect businessman not, because academics wasn't his forte back in his school days either. He places his faith more in the school of Life.
"I'm a big believer in experiences," he says. "What I'll like to hone in him is to have a fighting spirit for things he believes in, not giving up and just playing all the way to the end."
Most 29-year-olds would only have begun to stabilise in their career and are perhaps just starting on the beginning stages of planning in asking the girl of their dreams to marry them. For Timothy Tiah, he has got it all down pat, all before his 30th birthday.