Cover Story: Royal Couple, Puteri Badrinise & Tunku Mohamed Alauddin Naquiyuddin With Their Princesses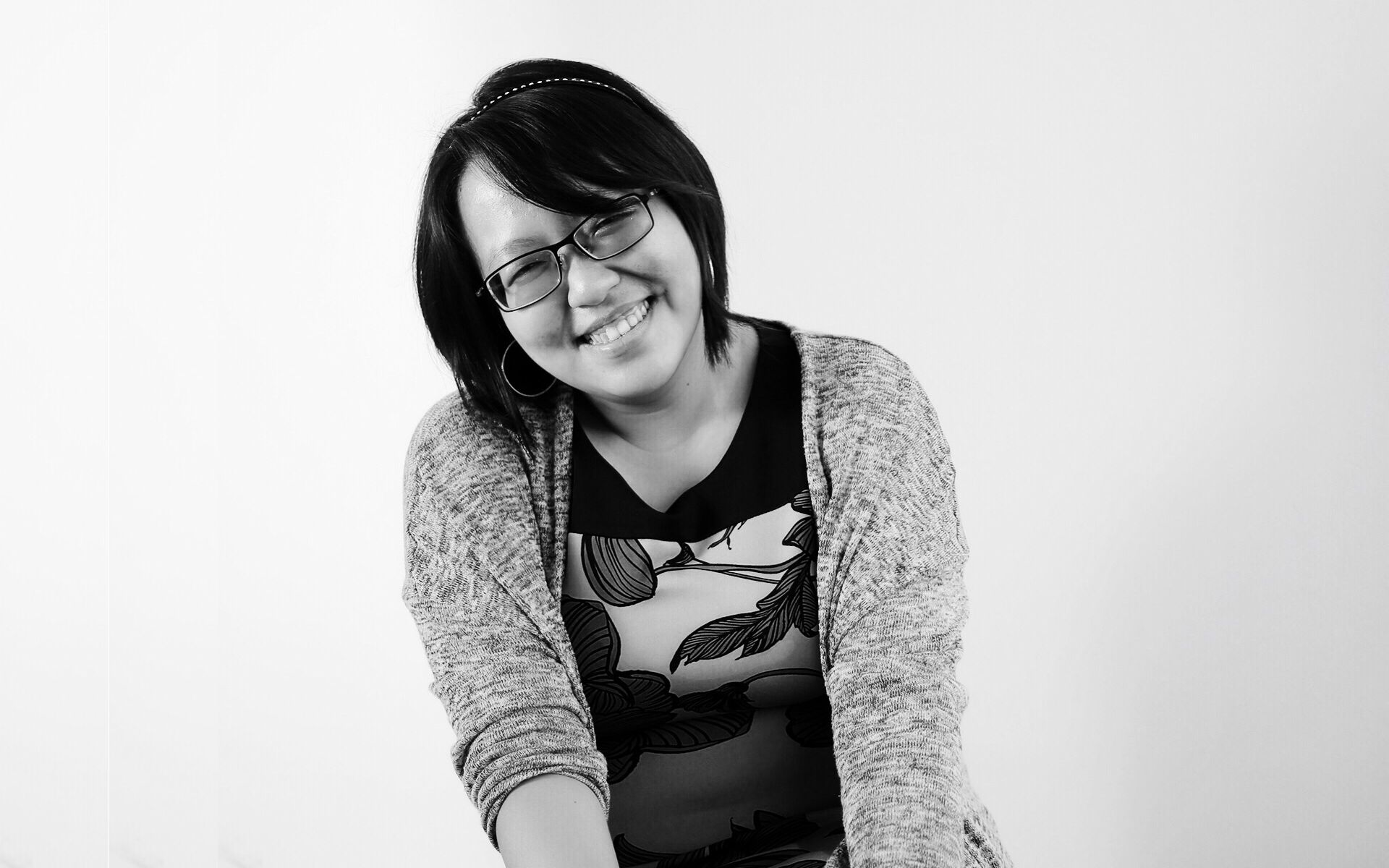 By Lily Ong
April 01, 2019
While their friends thought they wouldn't last two weeks when they started dating, Puteri Badrinise & Tunku Alauddin recently celebrated their 13th wedding anniversary. The royal couple give us an inside look into their loving and modern household.
From the outside, the marriage between Tunku Mohamed Alauddin and Puteri Badrinise Zakuan has a fairy-tale element to it as they are both of noble birth. Tunku Alauddin is the eldest son of Negeri Sembilan royals Tunku Naquiyuddin and Tunku Nurul Hayati; he is also the grandson of our tenth Agong, Tuanku Ja'afar Abdul Rahman. Meanwhile, through her mother Tunku Badriyatul Sultan Badlishah, Puteri Badrinise traces a maternal lineage to the Kedah royal family.
Nonetheless, Puteri Badrinise admits that Tunku Alauddin and her were polar opposites in temperament. "I don't mince my words and I say things as it is. On the other hand, my husband is the kindest soul. He is gentle and diplomatic, always sensitive to how his words and actions affect other people. The world needs more people like him," Puteri Badrinise expressed.
On his part, Tunku Alauddin describes his wife as a determined woman. "She is my driving force. I won't be who I am today without her encouragement, support and faith in me as a businessman, as a husband and as a father," he says fondly about the love of his life.
Here, in their own words, the couple reflect on their courtship, parenting struggles and their hopes for their two daughters, Tunku Alaynna Puteri, 12, and Tunku Azalea Puteri, 9.
On Growing Up As Royalty
Tunku Alauddin: During my grandfather's reign as King in the 1990s, I watched him perform his duties. Sometimes, I'll accompany him or my father for ambassadorial events in KL and abroad. From a young age, I am expected to be prim and proper; to be a gentleman. I am grateful for that upbringing. I think it is important for anyone to possess good manners, whether you are royal or not.
My husband is the kindest soul. The world needs more people like him.
Puteri Badrinise: My mother always told me how important it is to have proper decorum. It was instilled in her at a young age, but unfortunately it did not not stick in my head! As the only daughter, I was the apple of my father's eye. So, you can imagine how headstrong I became!
Also read: 7 tips on how to properly use Malaysian honorary titles
On Their Romance & Courtship
Tunku Alauddin: I made the first move. When I first saw her at a party, I immediately asked one of our mutual friends about her. That friend said, 'Oh no, you do not want to go there.' But I went for it anyway—I braved through her girlfriends' laughing at me and asked for her number.
Puteri Badrinise: He had guts. I'll give him that! I said no to him at first, because Tunku Alauddin wasn't my type. But another close friend encouraged me to change my dating style. She convinced me that the reason why I'm unhappy in my relationships is because I stick to the same type. She was right!
On The Joys Of Parenthood
Tunku Alauddin: I've accepted the fact that as the only man in the family, I am outnumbered. I will be bullied every single day of my life! Jokes aside, I love the dynamic in my family. Lea is a carbon copy of my wife; she has a fiery spirit and she takes a while to warm up to people. On the other hand, Alaynna is like me; she is relaxed and outgoing. We have one of each, so I would say it's a fair outcome—despite the gender imbalance!
I won't be who I am today without her encouragement, support and faith in me as a businessman, as a husband and as a father.
Puteri Badrinise: Before my first daughter was born, I worked in advertising. I would work 15-18 hours a day. It wasn't an easy decision to leave my job. I loved my work, but I don't do things half-heartedly. With my husband's support, I want to put my family first.
Now that my children are in school, I recently joined my husband's company under business development. Even then, my children's needs come first. After lunch, I head home to spend time with them. I'll ask them, 'How's your day?' and I listen. These moments are precious to me, and I want my girls to know that I am always going to put them first.
Don't Miss: How Shiseido Malaysia's Elaine Too juggles work & motherhood
On Raising Down-To-Earth Kids
Puteri Badrinise: My daughters are acutely aware that they are 'princesses', which is a big thing with kids especially if you love Disney. But I make it a point to remind them that this is not the only quality that defines them. I'll ask them, 'If I strip away the Tunku title from your name, who are you? What do you stand for? Are you a good person with values?' I drum this into their heads every day. Ultimately, I don't want to raise children who think they are superior, just because of their lineage.
ICYMI: See all the photos from Tunku Azalea Puteri's Mamma Mia-themed birthday party
Tunku Alauddin: Unlike days of old, there won't be arranged marriages for my girls, and they are free to pursue any career they want. I don't want my girls to shy away from anything, or behave in a certain way because of society's expectations of them as princesses. Denise and I work hard to instil confidence and hard work in Alaynna and Lea so they are able to make their own decisions!
---
Grab a copy of Malaysia Tatler's April 2019 issue on newsstands for the full feature and interview, or subscribe to our digital issue here.
Interview Kathlyn D'Souza
Photography Kim Mun
Art Direction Liew Chiaw Ching
Styling Andrea Kee
Hair Bibian Leong
Make-Up Syed Faizal Syed Noh
Accessories All Watches By Omega