The Coolest New Stores In Time For Your Year-End Retail Therapy
As we enter into the third quarter of 2018, the familiar tinges of shopping sprees are just around the corner. Whether you're compiling a shopping list for festive gifting or intent on a revamping your wardrobe, these new boutiques will fulfil assorted wants and needs. From globe-trotting precious gems to California-cool vibes, and architectural interiors to foliage-fringed storefronts, retail customers are in for a pleasurable expedition.
1/13Lush
The days of bulk-buying Lush from overseas have ended, with the arrival of Lush Malaysia at Pavilion KL. Spanning 92 square metres of space, Lush brings its invigorating and vibrant innovations to beauty lovers, starting with the Fresh Face Mask counter – a deli-inspired display of fresh face masks – to a dazzling array of plant-based fizzing bath bombs, shower jellies, and solid shampoo bars. With the influence of Lush, public awareness of fair trade and ethical buying is about to become very trendy.
Location: Lot 4.23, level 4, Pavilion Kuala Lumpur
See also: Life In The 'LUSH' Lane: A Chat With The Team That Brought The Cosmetics Brand Into Malaysia
2/13Maison Christian Dior
Christian Dior Paris has brought a piece of chic French living to Kuala Lumpur with the brand's newly-opened standalone store at Pavilion KL. The store specialises in exclusive perfumes, scented candle kits, scarves and gifting services, amidst the setting of Christian Dior's home, the Chàteau de la Colle Noire near Montauroux, Provence. Customers can also expect a warm welcome from perfume guides into the elegant white marbled store, for a journey of olfactory discovery.
Location: Lot 3.02.1A, level 3, Pavilion KL
3/13TOD'S
The new TOD'S Pavilion KL concept store is a breath of contemporary fresh air, encasing over 160 square metres of space. The linear-style boutique features silver and taupe saddle-stitched leather paneled steel vitrines, floating displays, glossy ceilings and marble floors, distinct to the Italian luxury codes of TOD'S.
Location: Lot 2.33.01, Level 2, Pavilion KL
4/13Armani/KL
With its bronze metal vertical louvers scaling the entire storefront height, you won't miss the new Armani/KL store at Pavilion KL. Anchored by an oversized 'A' at the corner and with its warmly lit outdoor blinds, the elegant space reflects the architectural façade designed by Giorgio Armani himself. The store front displays neon Armani logos, whilst the indoors are decorated with glossy marble and brass.
Location: Lot 2.11 & Lot 3.12, Pavilion KL
See also: Italian Luxury Takes Centre Stage at The Grand Opening Of Armani/KL
5/13Coach
Genting Highlands is enjoying a major facelift right now, more so that Coach has opened an outlet at SkyAvenue, the spanking new retail spot on the balmy hills. At 2,2002 sq ft, the new Coach tastefully contrasts textures and luxe materials, from customised fine wood cabinetry, steel and antique bronze and mahogany trim with mid-century furniture. Visitors to the highlands can even get their hands on ready-to-wear collections and a craftsmanship bar.
Location: Lot T2A-15 & 16, level 2 SkyAvenue, Genting Highlands
6/13Shiatzy Chen
Shiatzy Chen Malaysia welcomes a new member to the fold, with the opening of its second outlet in Pavilion KL. The new retail experience reflects those found in Paris, Tokyo, and China, harnessing the bright and light tones, luxury smooth finishes and dark metallic for contrast. Among other fixtures presenting its east and west codes is in a contemporary Chinese metal screen and a spacious, sophisticated VIP room with ChaChaThe tea displays.
Location: Lot.3.33.00, Level 3, Couture Pavilion KL
7/13Michael Kors
For a slice of the fashion runway, Michael Kors debuts a duplex store in Suria KLCC, with artsy touches of graffiti-like paintings and sketches to liven up the energy, from floors to the display walls. The fashion-show setting is depicted through mannequins positioned as though frozen on a catwalk; make your way to the upper floor, housing Michael Kors' ready-to-wear menswear selections.
Location: Lot G40A & 132B, Suria KLCC
See also: Get Inside Malaysia's First Runway-Inspired Micheal Kors Store At Suria KLCC
8/13Amee Phillips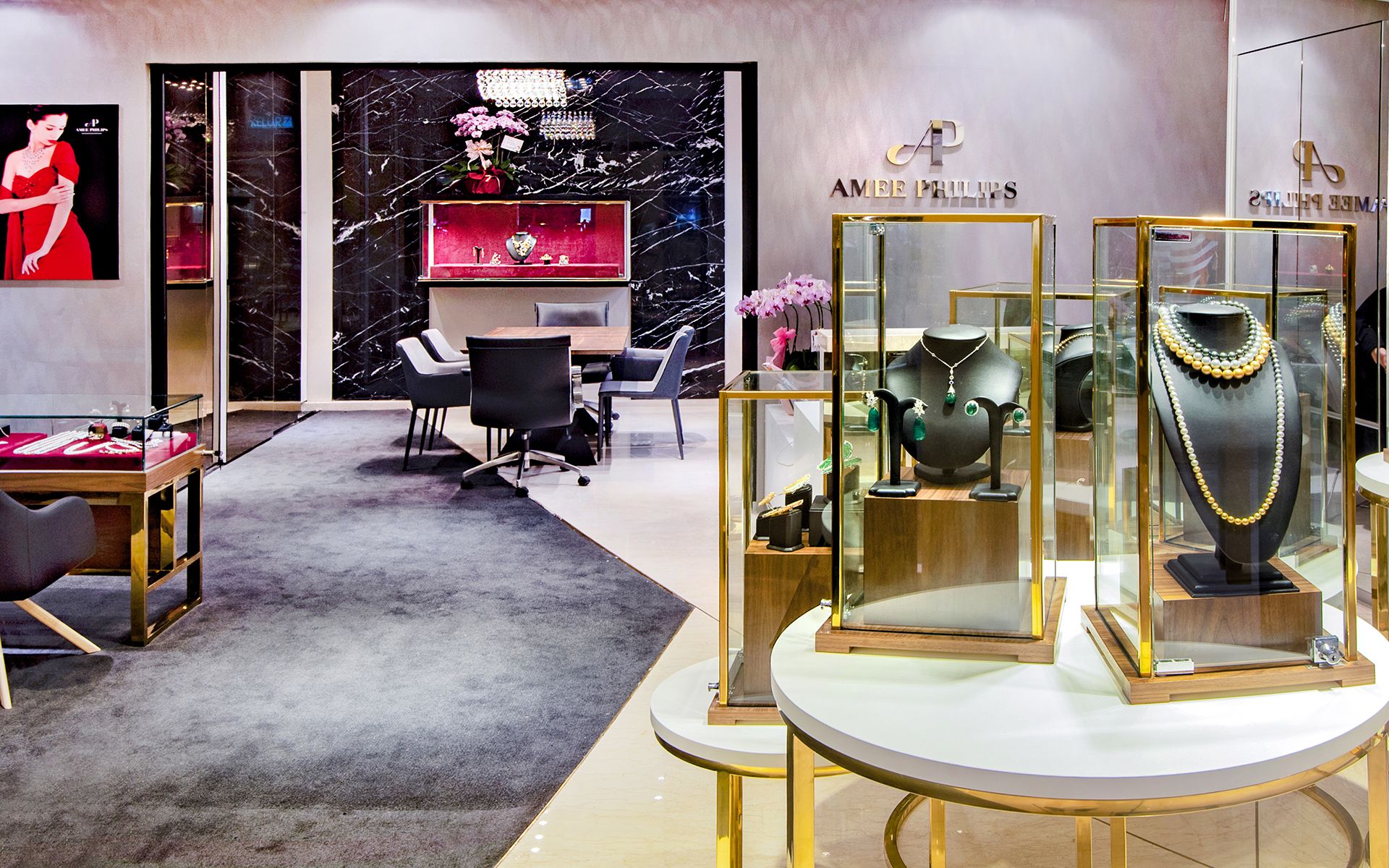 The third Amee Philips boutique in Malaysia gives jewellery aficionados entry into the sparkly world of natural gemstones and fine jewellery, situated in Bangsar Shopping Centre. One can admire and purchase exclusive precious stones sourced by Amee Philips, such as the colour-changing alexandrites, Cats-Eyes chrysoberyl, Paraiba tourmalines and unheated rubies, within the lavish confines of a marbled, mirrored and metallic-infused store décor.
Location: G119 & G120, ground floor, Bangsar Shopping Centre
9/13LeeKaJa
K-beauty descended upon Kuala Lumpur when top Korean salon, LeeKaJa, opened its very first outlet in the city at Robinsons KL. The 3,500 sq ft foliage-adorned destination offers top-notch beauty services, from Korean perms and colouring, hair spas and treatments, and eyelash extensions to even barber services for men. For more privacy, one can opt for the VIP rooms. Each pampering session includes drinks and refreshments, as you settle into the wooden paneled, earthy environment.
Location: G-5-9 Robinsons Kuala Lumpur, Four Seasons Place
10/13MCM
The edgy new MCM store in The Gardens Mall marks the designer brand's second outlet in Malaysia, covering a space of 1,302 square metres showcasing ready-to-wear pieces and accessories. Reflecting its plush and contemporary codes, the interior boasts a travertine stone flooring, brushed brass metal and marble table tops, with enhanced lighting system that harmonises with the warm shopping experience.
Location: Lot G-218, ground floor, The Gardens Mall
See also: Grand opening of the first MCM boutique in Malaysia
11/13Fred Segal
Malaysia meets California cool with the launch of Fred Segal's flagship store located at 1 Utama Shopping Centre. The eclectic brand projects the laidback LA lifestyle, with a curated mix of men and women collections from its own brand to independent labels. Its distinct colours of blue, red and white dominate the store's fit out, alongside funky wallpaper and neon lighting. Refuel between shopping at the Fred Segal café serving up low-frills Cali dishes like flatbread pizza, tacos, poke bowls and dessert.
Location: G353-G353A, ground floor, 1 Utama Shopping Centre
12/13Victoria's Secret
Malaysia's very first Victoria's Secret lingerie store swung open the doors to its 8.233-sq-ft venue located at Mid Valley Megamall. The store features an extensive assortment of lingerie collections, namely Body by Victoria, Dream Angels, Bombshells, and even the athletic Victoria Sport. Alongside flirty underthings, fans will be drawn to the runway-famous brand's signature scents, body care and the ever-playful Victoria's Secret PINK collection.
Location: G-059-062, Mid Valley Megamall
13/13Wanderlust + Co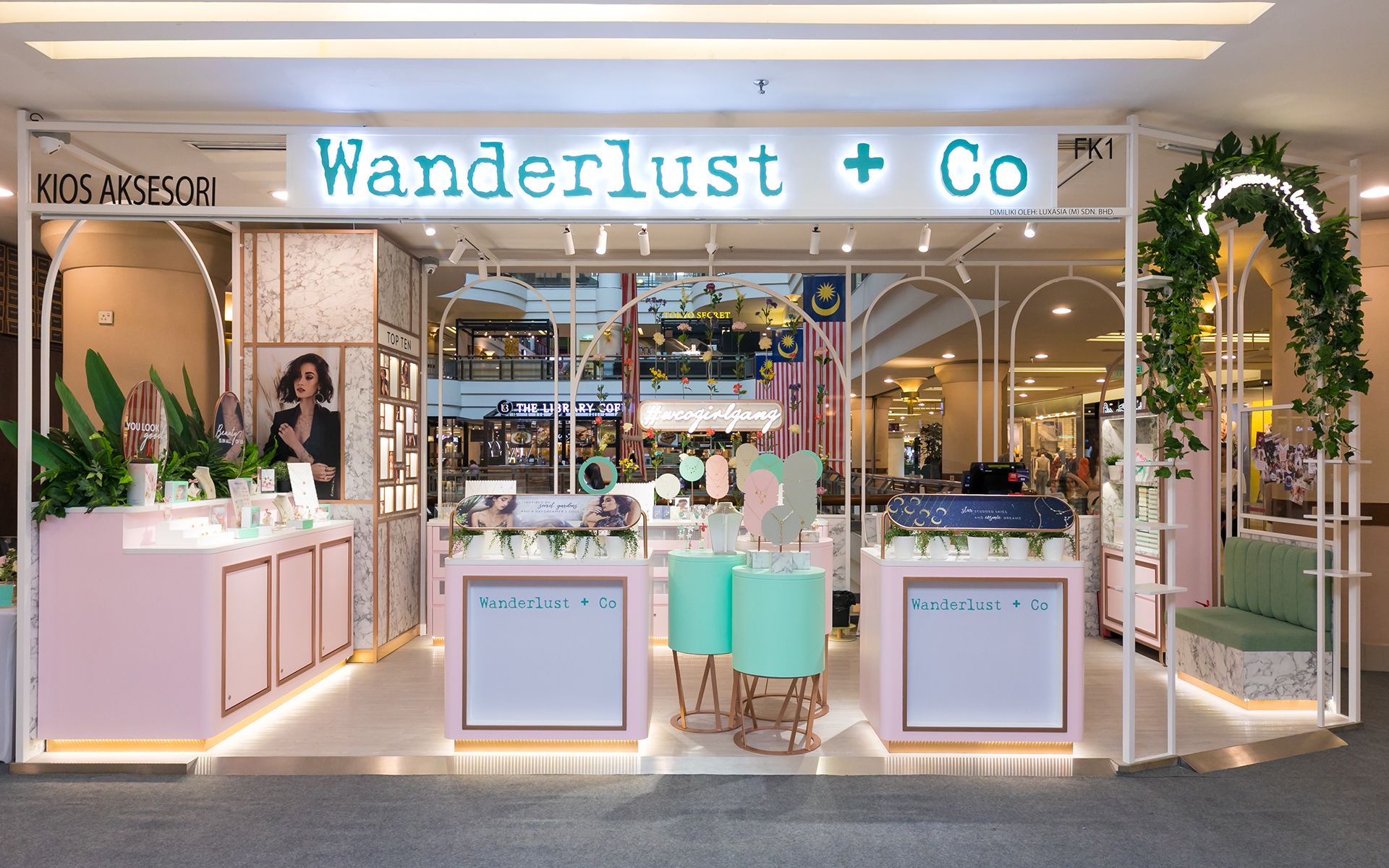 After a whirlwind world domination, Malaysian high street fashion jewellery brand Wanderlust + Co has debuted a first-ever pop-up store concept in 1 Utama Shopping Centre. A contemporary setting, the spot is designed with millennial aesthetics of pastel hues, marble display surfaces and cascading plants. Shoppers will be drawn to stay just a little longer among the artfully displayed edgy pieces, for Insta-friendly décor like statement neon and mirror decals.
Location: FK1, first floor, 1 Utama Shopping Centre
See also: Exclusive: Oscars, Hollywood & Living The Los Angeles Dream With Wanderlust+Co's Jenn Low