7 Greatest Successes Of Nicolas Ghesquière, Louis Vuitton's Reigning Artistic Director
By Jessica Liew
May 25, 2018
The announcement of artistic director Nicolas Ghesquière's renewal at Louis Vuitton comes as a cause for celebration for his cohort of admirers and fans of LV, in times when the fashion industry's doors are constantly rotating. Even at the maison, owner Bernard Arnault expressed happiness and praise of the Frenchman's "vision, talent, and creativity" that make him one of the world's best designers of the moment. Indeed, Nicolas has come a long way since his first collection for Louis Vuitton in 2014, and has elevated the codes of LV womenswear. We take a look at the notable accomplishments under his stewardship.
1/7 He awakened female empowerment through clothing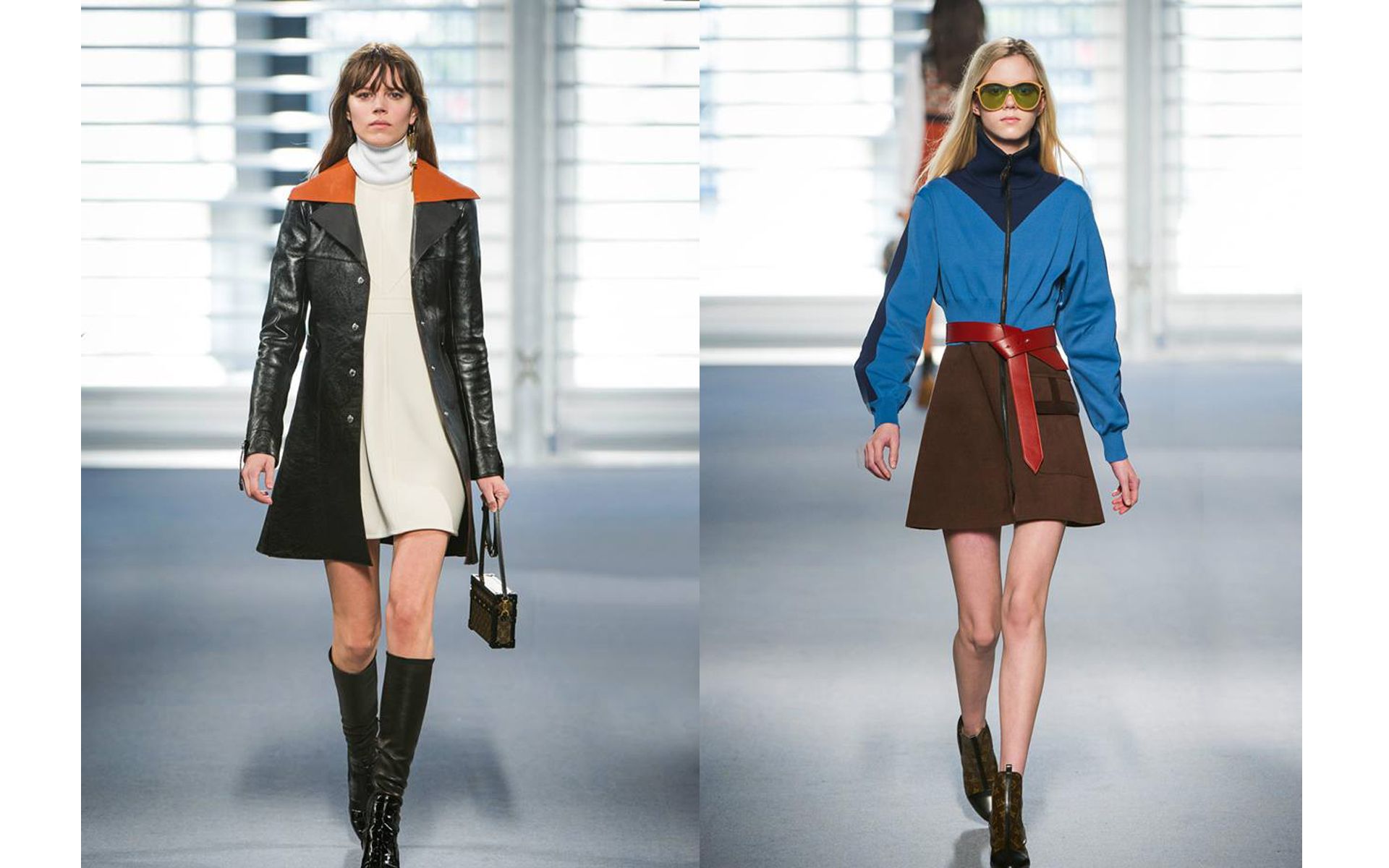 2/7 He made Louis Vuitton appeal to pop culture
A key influence for Nicolas is pop culture. His obsession with Netflix's "Stranger Things" is apparent in the spring 2018 womenswear show, where, to the delight of guests, his salute to the show was a t-shirt tribute. He's also buddies with the show's young stars and is particularly smitten by It-Teen Millie Bobby Brown, who returned her affection by stepping out in a futuristic ensemble taken off the runway.
3/7 Bringing anime to life
While on the subject of pop culture, let's talk about his love affair with Japan. It surfaced in 2016, when his spring collection paid homage to popular Japanese anime characters. He's also worked with Rei Kawakubo and Yayoi Kusama, which was a quirky and technicolour addition to LV's enduring heritage. The fascination continued at his raving-successful 2018 resort show that took place at Kyoto's Miho Museum.
See also: Louis Vuitton Casts 'Final Fantasy' Character For Spring 2016 Campaign
4/7 Striking a goldmine in Asia
Since Nicolas came on board, he's been consistently courting the Asian market, which contributed to 'explosive' sales in China, within the first half of 2017. Despite restrictive government rulings on luxury consumption, there's no quenching the region's appetite for LV's street-style flair and monogram icons, both of which appeal to the sartorial and collector ranks.
5/7 Tapping into the sneakerhead region
When Nicolas puts something on the runway, you best believe it will explode in the fashion scene – such is the case with his debut sneakers in the LV SS18 collection. Described as a vintage '90s basketball and futuristic look, the chunky footwear and its oversized rubber sole with technical mix of fabrics featured a unisex quality. Pairing suggestions include floral dresses and pops of colour blocks.
6/7 A celebrity to the celebrities
Nicolas is the celebrity friend of celebrities – his powerful followers run the gamut of Hollywood front-row powerhouses to A-list brand ambassadors and even industry heavyweights like Anna Wintour, who applaud his genius. Perhaps it's the theatrical aspect of his innovations that they see themselves in. Or his ability to mix and match the most opposite of themes into a new genre altogether…
See also: Launch Of Les Parfums Louis Vuitton
7/7 Innovating old icons into new 'It' bags