Beauty Talk: The Founders Of Glow Recipe On The Launch Of Their Brand In Malaysia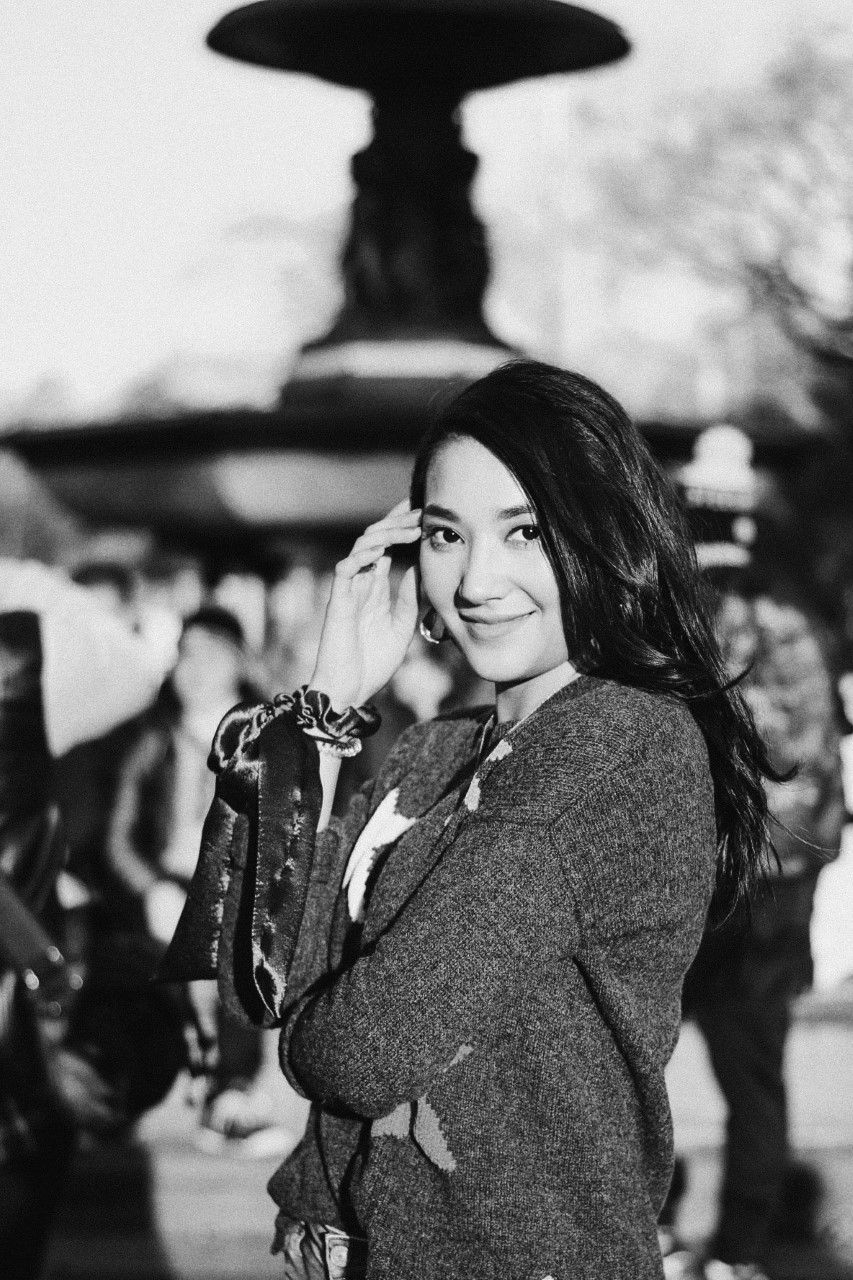 By Syameen Salehaldin
December 24, 2020
Marrying the power of fruits and K-beauty, Glow Recipe is primed to be the next big thing here
Sarah Lee and Christine Chang, the Korean-American co-founders of Glow Recipe, have come a long way since they started their careers at L'Oreal. In 2014, the two friends decided to team up and create Glow Recipe, which has become one of the most sought-after skincare brands globally. Infused with delicious fruits complemented with a fun, vibrant pastel aesthetic, the brand was initially a curation of Korean beauty brands as a way for their American clients to familiarise themselves with the wonders of K-beauty.
Fast forward to present day, Glow Recipe now boasts its own collection featuring an extensive range of fruits including blueberry, banana and avocado. "We made it our mission from the start to empower people to feed their skin with the ingredients it needs, when it needs them because no two days are the same. Naturally potent, clean formulations with sensorial, unexpected textures and antioxidant-rich fruit extracts are our specialty, and we like to have fun along the way," the founders said in a statement on Glow Recipe's website.
Related: Beauty Talk: Bella Kuan On The Success Of Handmade Heroes Skincare
How did you guys meet each other?
Sarah Lee: We met when we started our careers at L'Oreal in Seoul. By chance, we ended up together again at the L'Oreal New York office years later. We became really close friends.
How was Glow Recipe founded?
Lee: We were catching up in my apartment, drinking wine, sheet masking and sharing life stories, when we realised we were both working on projects inspired by Korean skincare even though we were working for different brands in L'Oreal. So we thought how great it would be if we joined forces and tapped into our network in the Korean beauty industry and create something on our own. Besides sharing our passion for K-beauty, we wanted to share all that we've learned from our mothers and grandmothers. That's how Glow Recipe came to be.
How did Glow Recipe evolved from a curated business to having its own in-house line?
Christine Chang: It was actually a request from our community of customers. They wanted us to introduce better technologies and innovations.
What's your goal for Glow Recipe?
Lee: We've always been focused on our big vision, which is making everyone feel that skincare can be fun. The holistic approach that we've learned from our mothers and grandmothers is that you should really do everything you can to respect your skin from a young age, but enjoy the process so it doesn't feel like a chore.
I think skincare is one of the strongest and most powerful tools to make you feel more confident and beautiful. So our goal has always been to provide tools for skintertainment, which is a term that we coined a few years ago.
Chang: We believe that skincare should be fun. It should be the best part of your day. It should be about pampering. Holding the jar in your hand, scooping out the beautiful cream with your spatula, applying it, and rinsing it of—every step should be truly enjoyable.
Why did you decide to launch Glow Recipe in Malaysia?
Chang: At the end of the day, we're really just trying to connect. Some of our community members have been with us since the beginning, and now, we're lucky to have over 800,000 followers on Instagram, and Malaysia is one of the countries that are in the top 10 in terms of followers.
We have a personal affinity with making sure that we are able to launch Glow Recipe in a way that really suits the customers in Malaysia because we know we have a Glow Gang here, and the goal is to be able to make sure that everyone can join in the Glow Recipe philosophy and be part of our global network.
What inspired Glow Recipes fruit-infused products?
Chang: Fruits have always been an important part of our beauty rituals growing up and we were influenced by our mothers and grandmothers who would incorporate ingredients from the kitchen in home recipes. For our very first product, we launched the Watermelon Glow Sleeping Mask. It was very much inspired by a childhood memory that we grew up with, where we had our grandmothers rubbing watermelon rind on the skin in the hot summer months to soothe irritation and heat rash.
How do you choose the fruits for your products?
Chang: We choose fruits that we personally are passionate about, have a childhood memory of, have an experience with first hand, or we know possess amazing skin benefits. We also often ask our community what fruits should we infused next.
Our goal is to deliver truly astounding results with each and every product by combining fruit anti-oxidants and gentle actives.
Which Glow Recipe product would you recommend to us living in Malaysia?
Lee: Other than our cult favourite Watermelon Glow Sleeping Mask, I think the Watermelon Glow Pink Juice Moisturizer is perfect for Malaysia's climate. It's oil-free, lightweight and a gel-fluid moisturiser that works for all skin types. The texture is almost translucent but it absorbs into the skin instantly and it feels intensely hydrating. You can even mix it with different products to get the extra glow.
I think our community appreciates the fact that we deliver actives and we deliver efficacy, but in a gentle way, paired with plenty of education and content. So, we're putting the power in the hands of our customer and letting them dictate their own skincare journey.
What's your best advice on improving skin?
Lee: Do not box your skin into one category. The reality of your skin is that it's going to be different all the time, depending on your habits, sleep schedule, lifestyle and stress level, so you need a holistic assessment.
I will say what's most important is to listen to your skin and see what it's asking you to do, see what the concerns are and assess them rather than having one fixed routine.
Keep that balance and have that constant, personal and intimate dialogue with your skin.
Read also: 5 New Beauty Product Releases To Try In December 2020
Glow Recipe will be available at sephora.my and at Sephora Fahrenheit88 from January 28, 2021 onwards.