Beauty Talk With Aznita Azman, Founder Of Nita Cosmetics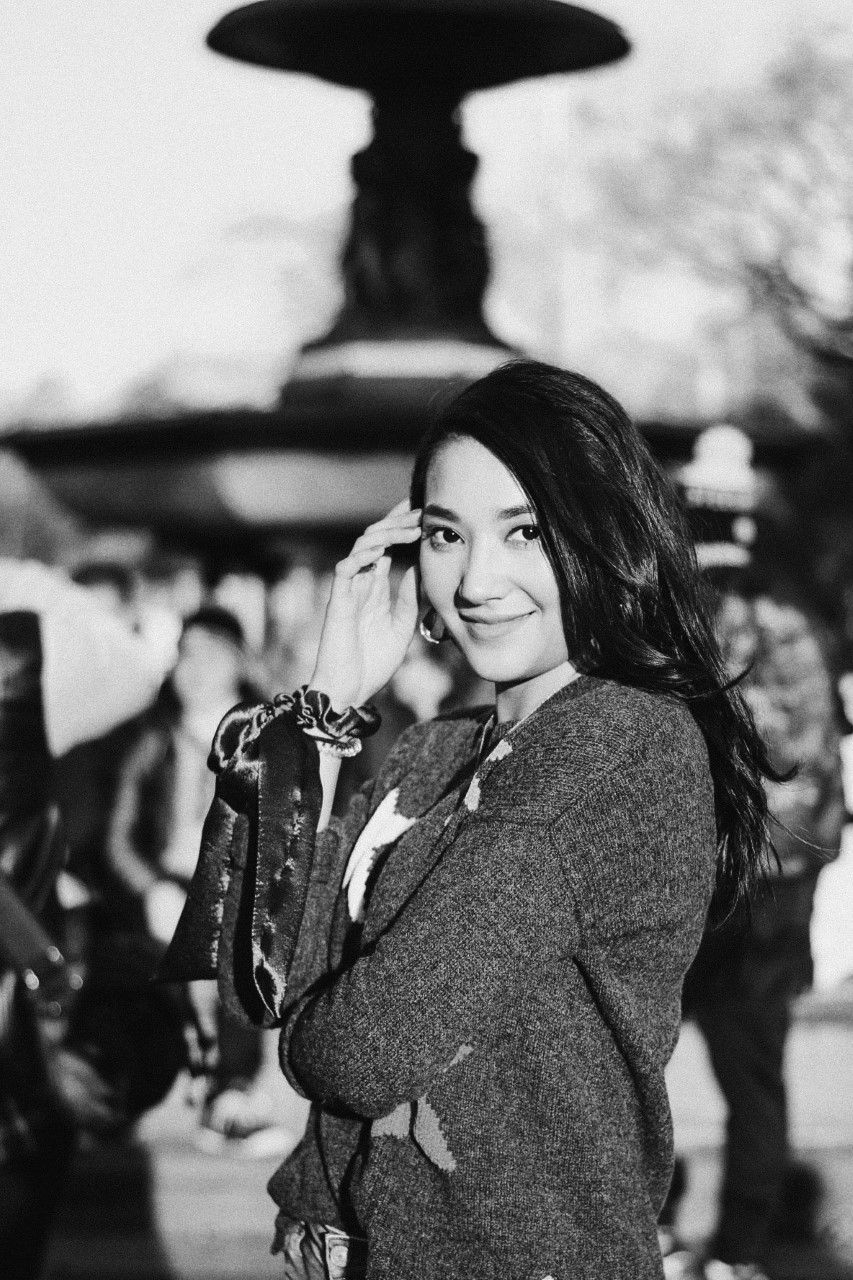 By Syameen Salehaldin
July 09, 2020
Quirky and lovable, Aznita Azman sheds light on her hugely successful beauty brand
Established in 2016, homegrown Nita Cosmetics boasts 54,000 followers on Instagram, bolstered by its range of affordable and good quality make-up. Its founder is the effervescent Aznita Aman, 30, who enjoys incorporating local elements in her products that have been described as "fun, quirky and unapologetically upbeat".
Related: 6 Malaysian Beauty Brands That Make A Strong Case To Buy Local
What's the story behind Nita Cosmetics?
Like a lot of young people, I struggled to find my calling. It was only after a few years of searching that it dawned on me that make-up was it. I loved testing colours, experimenting with looks and spending time at the pharmacies to try out products. I had no experience in business, but what I had was an overdose of enthusiasm – which I feel is the key to doing anything well in life.
I started searching for manufacturers and visualising the brand concept. At that time, it sounded silly when I wrote it. That's why I'm grateful for where the brand is now, because I never thought that people would accept my ideas.
See also: 6 Summer-Friendly Beauty Essentials
I had no experience and didn't know the lingo. All I brought with me was my notebook and faith.
What sets your brand apart from the rest?
Nita is like my personality – colourful, fun and quirky. When we started, there was no brand that was centred around our local heritage, so we wanted Nita to represent Malaysian culture and traditions through our packaging and product names.
Tell us more about your products.
They are high quality and super affordable for women on-the-go. We provide a variety of products that suit all skin tones,
I was bullied for my looks in school so I never want any girl to feel left out when they see our products which is why we have 15 shades of foundation. They complement every type of beauty, from fair to darker skin.
What are the biggest challenges in this business?
I would say that it is more competitive now than it was three years ago. That's why we have to expand our product range rapidly to stay ahead of the game. In terms of pricing, we aim to be affordable without compromising on quality. It's great satisfaction when customers feedback that our products are better than international brands.
The best part now is that the trust for local brands is higher than ever. Back then, people were wary to use locally-made products, but everything has changed.
How do you keep Nita Cosmetics relevant?
We are really detailed in every single process, from finding the perfect texture to the packaging design. I would never sell something that I wouldn't personally use. I really take pride in every single process.
I also write my customers handwritten thank you notes each time they made a purchase on our website because I think personal touch is so important. We also make it a point to interact with our fans on social media as their feedback are important to us.
How has the brand been keeping up during these uncertain times?
MCO was one of our toughest periods but we are blessed to have already built a strong fan base. I would say that our first year was the hardest as I'm not a celebrity so there was no such thing as instant brand recognition.
What advice would you give to aspiring entrepreneurs?
It's always the hardest in the beginning. Focus on your next step rather than the bigger picture, otherwise you'll be overwhelmed. Compare your progress with your younger version, not with someone else. Appreciate everything, every customer, and every order. Gratitude will keep you going.
What are your favourite Nita Cosmetics products?
For now, they are the ultra-pigmented Album Blushers named after musical genres such as Pop, Balada and Entik, and the Mikrofon Foundation, with 15 shades, the first of its kind in Malaysia. I also love the Nita Pentas Loose Powder - it's just like having an Instagram filter on your face.
What's your top five must-have beauty products?
Apart from the above, they are Nita Blusher in Indie, Marc Jacobs Highliner Gel in Black and MAC Soar Lip Liner.
What would you tell your 18-year-old self now?
Before I say anything, I'd give her a hug. And then I'll say, "Your self-esteem issues won't suddenly go away, it's something you have to work on daily for the rest of your life. It's like exercising a muscle - when you stop practising confidence, it shrinks. And those who bullied you, don't let it affect your day, whatever they say and do have nothing to do with you. Nita, you're gonna be okay, I'll take care of you."