9 TikTok Beauty Trends You Can Have Fun With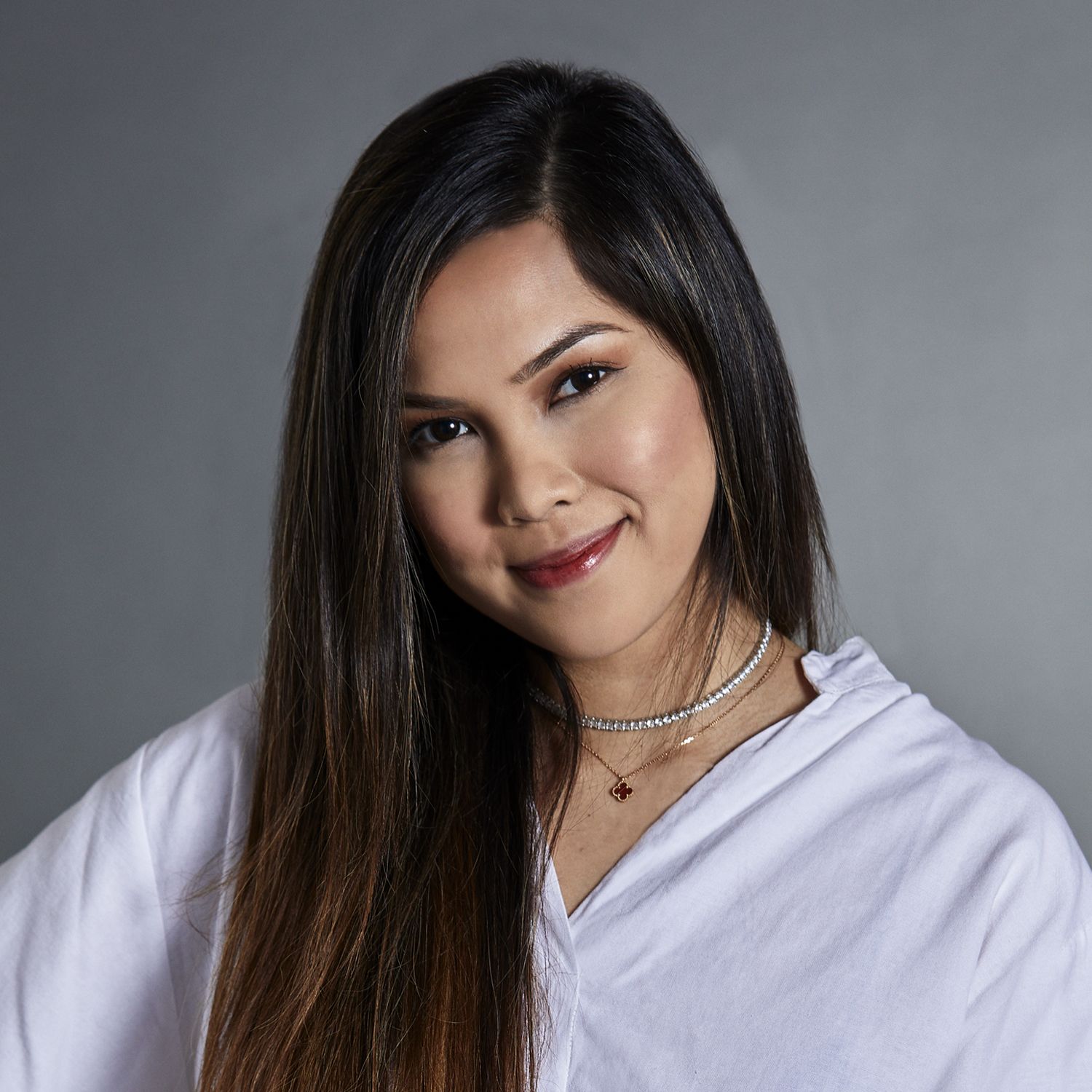 By Andrea Saadan
May 11, 2021
Afraid of plunging into the dark hole that is TikTok? You may finally want to be part of this social community especially after discovering all the make-up and beauty hacks that you've never heard of before. We break down some of the best tips below:
We don't blame you if you've spent hours discovering the social media app that dominated the whole of 2020: TikTok. A favourite of Gen Z (and, though they may deny it, millennials too), the video-sharing social platform has billions of users and most recently made headlines again when it was revealed that its new CEO is a Singaporean.
But what's the draw of the app, you ask? How different is it from other social media platforms such as Facebook (anyone remembers what posting on a friend's wall was like?) and Instagram?
For starters, it's the perfect place to seek new trends and ideas depending on your interests—from beauty to cooking and more.
The beauty trends are aplenty and you may not know where to start. You have everyone from beauty aficionados sharing gua sha techniques to everyday content creators showing you a brand new make-up hack you've never even seen before—and their tips actually work.
We round up some of the best and most creative beauty trends that we found on the app and tried for ourselves. You'll want to try some of these out for yourself too.
See also: 7 Body Make-Up Products To Try
Apply translucent powder after moisturiser
For a super smooth visage, switch things up a little when you're applying your make-up base. After you moisturise, apply translucent powder all over and let it set with a few spritzes of setting spray. Then, apply foundation as you normally would—and witness how incredibly flawless your complexion will look after.
The "small face massage"
If it's a K-beauty tip, you'll definitely want to try it out for yourselves. Recommended by facialist to the stars Bae Eunjeong, this massage is short and simple. Start by massaging the ears from top to bottom, as if outlining the letter 'C'. Do this for one minute before moving on to the face. You can prep the skin with some facial oil or cream and massage the outer cheekbones back and forth using just the palm of your hands. Finish by using the pointer, middle and ring finger to firmly massage the cheekbones. Repeat this on the other side of the face.
Use blusher to contour your face
Blusher doesn't always have to stay on just the cheeks. Dot it under the eyes and on the centre of the nose for a sunkissed look or near the outer corner of the eyelids for a lifting effect. And don't forget to blend!
Apply setting spray to foundation before blending it
Using a sponge or brush, roughly apply your foundation all over the face before using setting spray generously. Let it dry off a little and then blend in your base properly. You'll find that blending in the make-up later would be a breeze.
The Ariana Grande ponytail
Always wanted Ariana Grande's signature high ponytail? This hairstyle is easy enough to follow. You just need two hair ties and some texturising spray. You'll walk out of your home with a new hairdo without a trip to the salon.
Fake an eyelift
Where you apply concealer around the eye area matters. To fake an eyelift, apply concealer below the outer corner of your brows as well as under the eyes but blend upwards—as far as you reach your hairline. Finally, apply volumising mascara only on the upper lashes. That's it!
Ice your face for an instant facelift
Grab a bowl, fill it with ice and… ice your face. Yes, use the cubes of ice and rub them all over your eyes, cheeks and wherever else you think needs some TLC. You'll get an instant facelift and your dark circles won't be as obvious too. The skin will look radiant and of course, you'll definitely feel awake.
Double chin reduction facial
Say goodbye to your "extra chin" by gently pinching and massaging that part of the skin to manually break and move fluids that have stagnated below your chin.
Spray perfume on Vaseline to make it last all-day
Yes, a little Vaseline can help you smell great all day. The thick petroleum jelly helps to trap your favourite fragrance on key points such as your wrists. Rub a little Vaseline on your wrists, let it dry off a little and spray your perfume on top of it. There's no need to slap on too much or you're going to end up a sticky mess—even if you smell amazing.