Cartier unveils the magic of diamonds in new film starring Karen Elson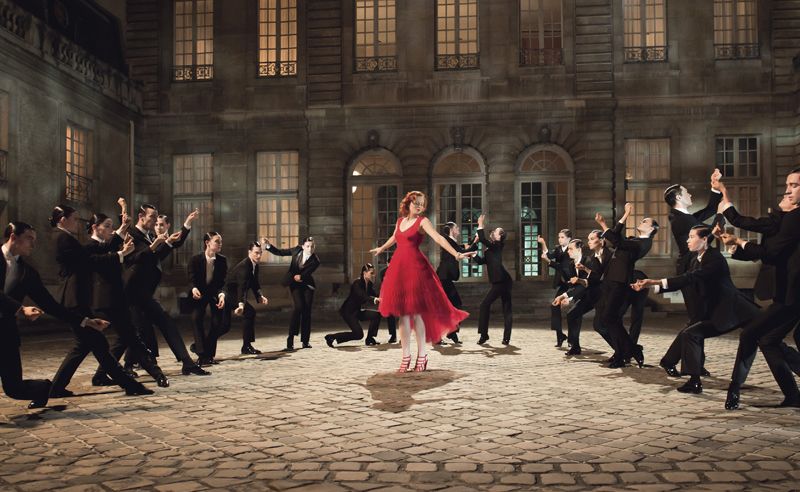 A spell-binding whirlwind of iconic landmarks and Cartier's brilliant diamonds, the video translates the euphoria experienced when a woman slips on a Cartier diamond ring.
What is it about diamonds that gets a girl's heart aflutter at the mere sight of it?
There's something about the way they sparkle that evokes the wildest dreams and encourage the most audacious exploits.
Cartier's diamonds are all the above and more, as unveiled by its latest film starring model Karen Elson.
A spell-binding 90-second whirlwind of Elson's red hair in matching red lipstick and dress, dapper men in tuxedos and, of course, the most brilliant of Cartier's diamonds, it showcases the breath-taking, feet-sweeping euphoria experienced by a woman when she slips a Cartier diamond ring onto her finger.
The magic is brought to life by the cult hit 'Diamonds Are a Girl's Best Friend' first made famous by Jules Styne and Leo Robin in 1949 and reimagined for this film by Jarvis Cocker.
Directed by Swedish director Johan Renck, the video takes place across some of the most beautiful locations of Paris, from the Place Vendome to the Grand Palais.
Live the magic for yourself -- watch as our heroine prances through some of the most iconic landmarks wearing some of the most dazzling Cartier diamond jewellery, all under the watchful eye of Cartier's emblematic panther.
Log on to the official website here to browse Cartier's diamond collections or search the hashtag #CartierDiamonds to discover more.
More from Cartier: Its latest Etourdissant high jewellery collection lets its heritage shine brightly through.