Chopard And Its League Of Gentlemen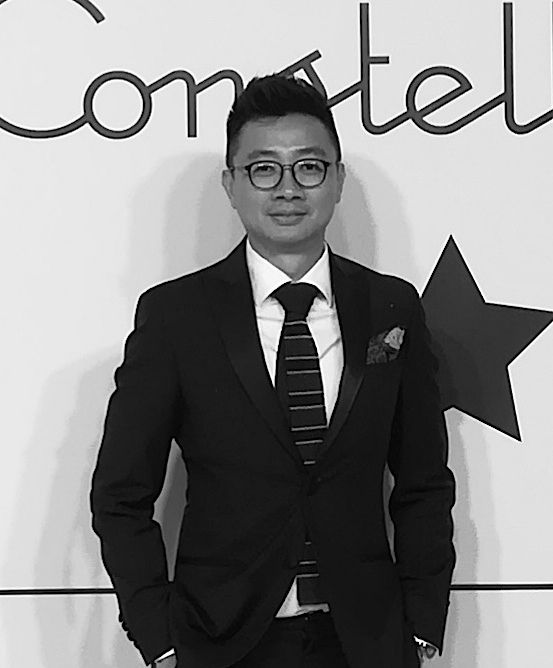 By Brian Cheong
September 16, 2019
Chopard Special
As first-time owners of a Chopard watch, Mark Ho, Gregory Ling and Ian Teh have fallen under the spell of the Swiss maison's watchmaking savoir-faire.
And who could blame them? After all, Chopard has an incredibly rich heritage in the craft of fine watchmaking – right from the very beginning, as a matter of fact. Founder Louis-Ulysee Chopard was an artisan watchmaker in the 19th century who grew his company to become a renowned maker of timepieces with extraordinary accuracy and sophistication, catching the eyes of Tsar Nicholas II of Russia, among others.
Today, it may be a red carpet staple, adorning the slender necklines of movie stars with its glamorous jewellery, but Chopard has never lost touch with its watchmaking roots.
Its watchmaking reputation has actually grown dramatically over the years, solidifying its position amongst the best in Switzerland with the founding of the Fleurier manufacture that produces all of its high-end movements as well as Qualite Fleurier that guarantees a watch to be 100% Swiss made according to stringent quality standards. For instance, one of the conditions is that the movement has to be certified by the Official Swiss Chronometer Testing Institute (COSC) for superior chronometry.
In 2017, Chopard received one of its biggest validations yet when it won the Aiguille d'Or, the top prize at the Grand Prix d'Horlogerie de Geneve a.k.a. the Oscars for watchmaking, for the L.U.C Full Strike watch. More recently, it became the first manufacture to commit to having all of its gold watches be made in sustainable Fairmined gold, a feel-good factor that is an increasingly important aspect in luxury.
Chopard may be synonymous with jewellery but, at its core, it is a watch manufacture with an enviable legacy. The sophistication that it brings to the craft has converted lawyers Mark Ho and Gregory Ling as well as acclaimed photographer Ian Teh, all of whom no novice in watches, from casual onlookers into fans.
See also: Zhang Ziyi is the new global brand ambassador for Chopard
Mark Ho, 51, lawyer
How did you discover Chopard?
Before this, I've always thought of Chopard as a jewellery brand. However, someone took me to Chopard one day and showed me its watches. When I first saw them, I was pleasantly surprised as I never knew it had a watchmaking heritage with such a high level of craftsmanship. I was hooked after that.
Why did you choose the Montre L.U.C Qualite Fleurier to be your first Chopard watch?
I was in the market for a dress watch, something slim and understated. This watch fit the bill with its white gold case, clean face and an open back that showcases its beautiful mechanism. It's also a limited edition, which makes it a collectible. I only found out later about the L.U.C line and why it is such a significant collection. (In a nutshell, all L.U.C watches features COSC-certified calibres made in Fleurier and are certified by Qualite Fleurier or Poincon de Geneve.)
How are you enjoying the watch so far?
It's extremely wearable. It fits well under my shirt sleeve and gets a lot of compliments. I see it as a "rare" piece because you don't often see an L.U.C on a man's wrist here.
What does this watch say about you?
Frankly, I like it for its looks alone (laughs) but if I were to describe a personality trait, it would be that I'm sophisticated yet understated.
If you could own another Chopard, what would it be?
I've always wanted a tourbillon watch because I consider the complication to be the pinnacle of watchmaking. So if I were to choose, it would probably be the L.U.C Flying T Twin.
About L.U.C Flying T Twin
Manufactured entirely at Chopard's L.U.C workshops, it features the first in-house movement with a flying tourbillon. The patented two stacked barrels grant it 65 hours of power reserve. The 40mm case is made of ethical Fairmined gold with a dial embellished with a central medallion decorated with honeycomb pattern.
Gregory Ling, 42, lawyer
How did you discover Chopard?
Many years ago, I saw a Mille Miglia on a friend. It caught my eyes because of its rubber strap had the tyre tread pattern. I'm a racing fan so when I saw a strap like that, it was "wow" from the get-go. It was smart and efficient, classic yet sporty. So I've actually been eyeing a Mille Miglia for a while.
You've actually answered my next question, which is why a Mille Miglia Jacky Ickx Edition IV for your first Chopard?
Actually, my first Chopard watch was a Happy Diamonds that I got for my wife. I absolutely loved how the little diamonds twirl on the dial. This Mille Miglia didn't come with the rubber strap I wanted so I had to get it separately. I love the fact that the legendary Le Mans 24 Hour champion Jacky Ickx had a hand in its creation so you know it's a serious racing watch complete with a flyback chronograph.
How does it feel now that you've had it for a couple of years?
It's so beautifully designed that, even though it's a sporty timepiece, it goes well with a suit, which I wear a lot in my line of work.
What type of watches appeal to you?
To me, it's nice to know that a watch can do more than tell simple time. I like a watch with other functions even though I don't necessarily use them. I'm always fascinated at how something so complex can fit onto my small wrist. The design, however, has to be clean.
If you could choose, what would be your next Chopard watch?
I may break habit and go for a simple dress watch since I don't have one yet. I like the L.U.C XPS Twist QF – it's classic with a bit of quirkiness thanks to the seconds sub-dial positioned unusually at 7 o'clock.
About L.U.C XPS Twist QF
The QF stands for Qualite Fleurier, and the result is exquisite. Crafted in 18k Fairmined white gold and endowed with a COSC-certified automatic movement, it boasts a sunburst dial in blue. The "Twist" in the name refers to the uncommon positions of the crown (at '4') and the seconds counter (at '7').
Ian Teh, 48, photographer
How did you discover Chopard?
My wife, who works in fashion, introduced me to it. I've always had this impression that Chopard was a feminine brand so it was a surprise to discover this watchmaking side.
Why did you pick the L.U.C Elegance 1937 to be your first Chopard watch?
I feel that every man should have at least one decent dress watch. The timing was right too since I've been getting invitations to formal events lately. This watch is well-designed and understated. It's like a Leica – you know you own something that's really good but it doesn't feel the need to shout about it. I can also feel the mechanism underneath, the open caseback being my own private exhibition of the beautiful movement.
How does it feel now that you have had it for a couple of years?
I love wearing it, sometimes for an event, sometimes for a casual outing. Not so often in Malaysia as I'm often in T-shirts here but I wear it all the time in Europe.
Do you have your next Chopard in mind?
I'd like to have a flyback chronograph because it would be useful when I need to time my shots. The L.U.C Chrono One, with its masculine looks and functionality, would fit the bill nicely.
See also: How Chopard made sustainable luxury its top priority
About L.U.C Chrono One Flyback
The new Chrono One Flyback is smaller (42mm as opposed to the previous 44mm) and appears for the first time in stainless steel (past models were in gold). The COSC-certified chronograph movement is endowed with a flyback function that allows the chronograph to be reset without stopping.
Photography Khairul Imran
Make-Up Joey Yap
Location OpenHouse KLCC