Happy Moments With Chopard: Three Women Celebrate Their Friendship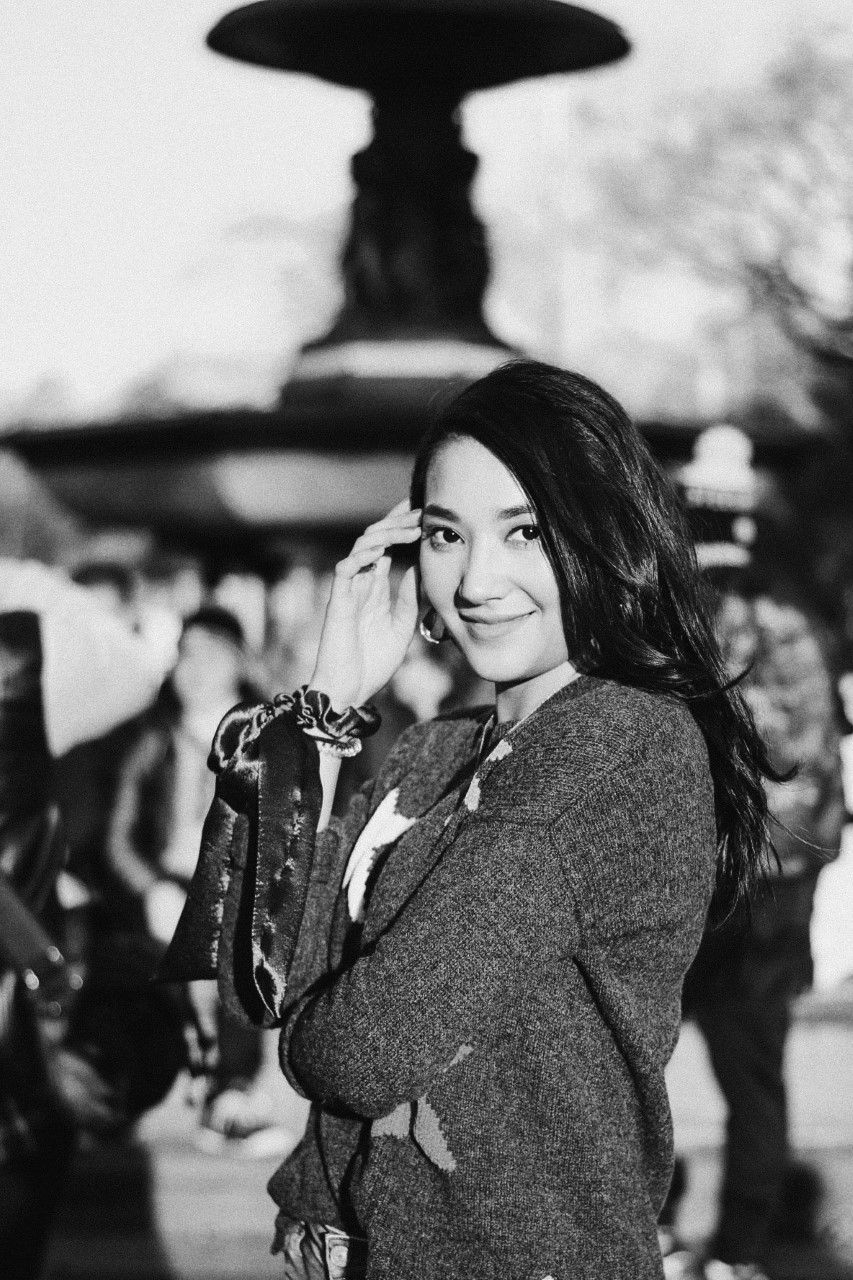 By Syameen Salehaldin
August 26, 2020
Partnership with Chopard
Three childhood friends—Cheyenne Beh, Esmeralda Dyer-Bay and Natalya Wah Idris—finally get the chance to reconnect post-MCO, an occasion made even more special with a little help from Chopard
If these past few months have taught us anything, it is to appreciate the things we used to take for granted, whether it is being able to travel at a moment's notice, hitting the shops for a spot of retail therapy, or your relationships and friendships.
The last is especially true for three childhood friends, Cheyenne Beh, Esmeralda Dyer-Bay and Natalya Wah Idris, who, after being only able to speak to one another on virtual platforms, were finally able to catch up face-to-face. The young ladies have chosen to meet at Castra by Colony, a young and hip rooftop glamping site near KLCC.
Read also: Chopard Steals The Spotlight In South Korean Drama, 'Crash Landing On You'
"Honestly, we just pick up right where we left off—I guess that's how you know that you're truly friends," Beh, 24, says, her two friends beaming along with her. The trio met when they were studying in Garden International School and have remained tight ever since.
"Knowing that we are on the road to recovery, that we can go back to sharing happy moments with our loved ones and go outside, is such a relief," Dyer-Bay, 25, remarks.
Natalya, 24, adds: "Happiness is being surrounded by the people that you love—your closest friends and family. I think it's the small moments that I've come to appreciate a lot more, such as this moment right now, seeing friends whom I haven't been able to see in such a long time."
See also: Chopard And Its League Of Gentlemen
Realising how much they mean to one another, they also take the opportunity to pen a letter to express their admiration for the other person.
"To me, a real friendship is irreplaceable—it's my source of strength and happiness," says Dyer-Bay. "I feel so lucky to have Cheyenne and Natalya, knowing that they will always be in my life, no matter what. And I suppose that is one of the treasures of being able to see our friendship grow over a decade. It's truly remarkable."
The Chopard Happy Hearts collection suits everyone, young and old, but, most importantly, symbolises the most important aspects of our friendship – fun, empowering, and timeless.
The ladies were sporting enough to share a few details of their intimate notes.
Beh admires Dyer-Bay's candour: "You're always true to yourself and honest about both your strengths and your flaws."
Meanwhile, Dyer-Bay compliments Natalya on her ability to make others feel loved and secure. "I think that it takes a truly remarkable person to provide such safe spaces for people to share without fear of judgement and let their guard down.
Natalya loves Beh's outgoing and loving personality, saying: "I've always admired your giving and caring nature, and how you are not afraid to say it as it is!"
Like a feel-good movie, the sharing got the BFFs a little teary-eyed in the end. Dyer-Bay exclaims that she will cherish her letter for life, her friends nodding in agreement.
"Seeing how thankful they are for these beautiful tokens of our friendship gives me a lot of joy," says Beh.
See also: How Chopard Made Sustainable Luxury Its Top Priority
Visit Chopard's new boutique in Suria KLCC located at Lot G26, Ground Floor | +603 2166 8193
Photography Khairul Imran
Location Castra By Colony