Love, Family & Kindness: Che Puan Juliana Evans Unveils Her Many Facets Of Happiness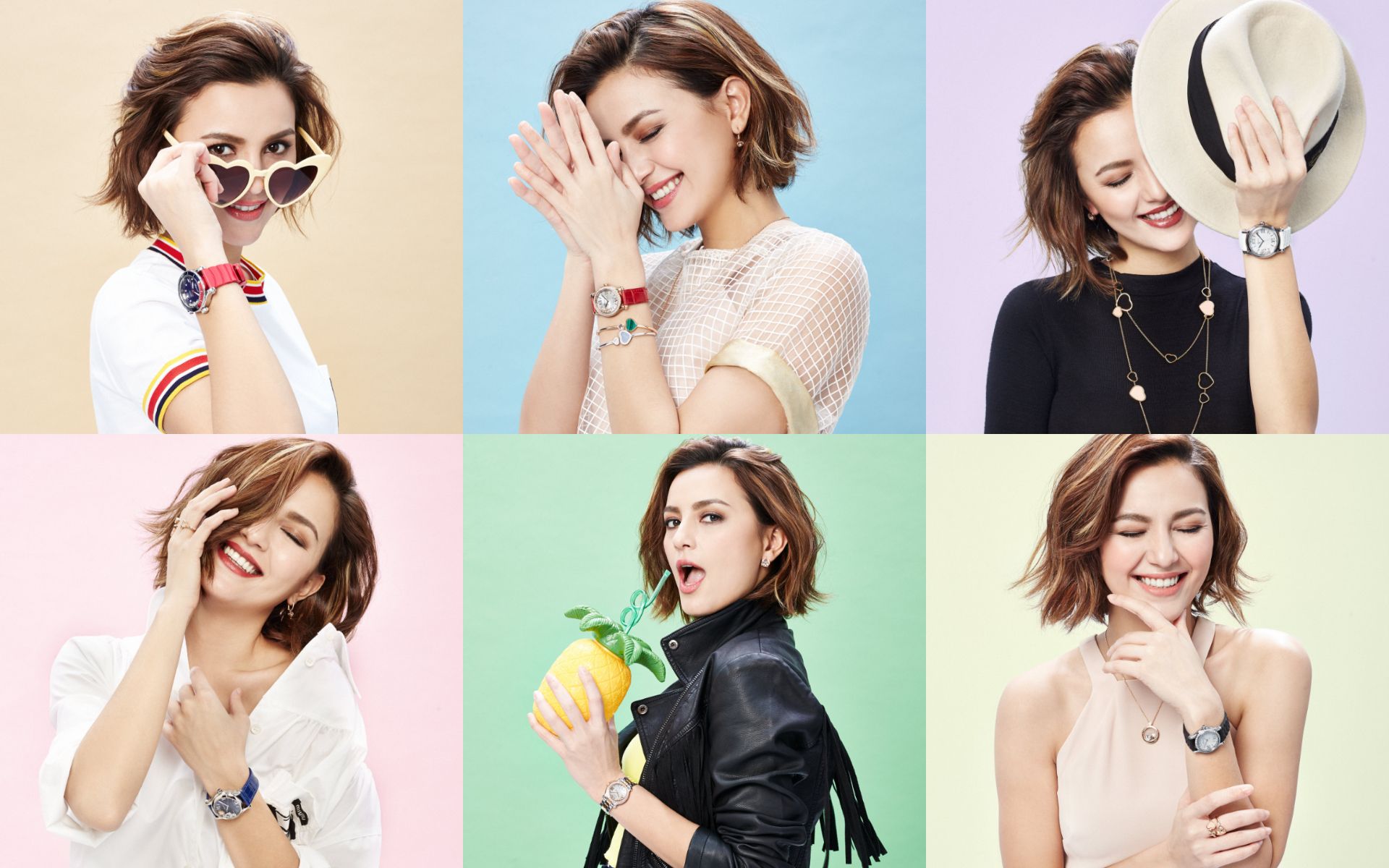 By Jessica Liew
September 14, 2018
When it comes to the vivacious appeal of the Chopard Happy Sport collection, none can embody its versatile facets quite like TV and social media darling, Che Puan Juliana Evans.
Joy has been at the heart of Chopard's vibrant appeal. Over the years, a myriad of collections pay homage to the emotion, a particular standout being the Chopard Happy watches, in a feat of precious diamonds and vibrant colours.
While that effervescent joy continually guides women, one such lady who emanates this unbridled happiness is Che Puan Juliana Evans. Walking into the room, the showbiz personality's high spirits are contagious. Since getting married to her real-life prince, Tengku Shariffudin Shah Tengku Shah Al-Hajj, her winning smiles curve playfully at the mention of him. Marriage is just one aspect of her happy thoughts – it's the little things like family, career and passion, that mean the world to Che Puan Juliana.
See also: Chopard Hosts Private Luncheon To Unveil Trophy For Green Carpet Fashion Awards
Her wholesome outlook is likened to the Happy collection's combination of fine material and dancing precious stones. As a prominent figure in the limelight, Che Puan Juliana has mastered the many facets of happiness. Speaking in length of her sources of joy, her face lights up recalling favourite memories and people.
What's your earliest memory of happiness?
"Going on holidays with my family as a child. It may only be Genting Highlands, but it was just us and I can only recall that time with happy thoughts, when we were still young without any pressures."
What puts a smile on your face?
"Any acts of kindness. Seeing my husband eat the food I prepare for him makes me happy, seeing my cat, my niece, my family makes me very happy. Now that I'm married, time with them is more precious, and I cherish any happy moments I share with them."
See also: Chopard Gentlemen's Evening At The 71st Cannes Film Festival
How do you spread joy to those around you?
"I love sharing my happiness to those around me. Keeping a positive attitude can lift people up, because even one small negative comment can bring you down and affect your day. The smallest act of kindness brings me joy. And, you'll know a person from how they treat people around them. It comes from a place of gratitude and humbleness."
Why is happiness such a big part of your personality?
I'm a happy-go-lucky person. I'm known as the free-spirited and happy girl, especially in my line of work. I do photo shoots and meet people, and I'm expected to be happy, and being in that headspace is key. It's important to leave my house in a good mood and it's important for everyone on set to keep each other happy."
---
"I need to be in a happy state to give my 100% doing something with passion and love"
---
What do you love about the Chopard spirit?
"It's luxuriousness and simplicity. It doesn't go over the top, and would appeal to both young and old. I love the dancing diamonds, it's very fascinating to me. Chopard has always had that power to convey sophistication in its simplicity."
---
"The Happy Sport collection relates to my lifestyle. It even brings out different happiness as you wear it in all the different colours"
---
How do these Happy watches speak to you?
"My husband and I are very outdoorsy. The collection speaks of when we spend those times together. I've always gone for accessories and watches that durable and the metal strap watch makes me feel like an elegant Maria Sharapova on date night. As an actress, I'm always taking on different roles, and these watches remind me how it is, getting into character."
See also: Chopard Honoured Twice At The Grand Prix d'Horlogerie De Genève 2017
From the many timepieces that wore for the shoot, which one is your favourite?
"The blue Chopard Happy Sport with sun, moon and stars because it represents my country flag. I love wearing jewellery that symbolises you. My own Jevans Jewellery is inspired by different state maps of Malaysia. I'm drawn to that watch because it's very patriotic, and I love my watches to stand out: unique and different, to represent you."
As of July 2018, Chopard is the first brand to use 100% ethical gold. How does it feel to endorse that with the Happy watches?
"It's incredible to know that Chopard delves deep into the source of their materials and its origins. Most people don't have awareness of where their clothing or food comes from. But Chopard enforces transparency for its identity and resources, in line with the organic, cruelty-free movement. This is a great example for other brands to understand how our purchases affect lives. My hopes is for luxury groups to endeavour for a sustainable and happier gold and diamond industry."
---
Photographer: Soon Lau
Concept: Dian Pasquinal Kaur
Styling: Sarah Saw
Make Up: Wan Ning
Hair: Bibian Leong
Outfits: Miu Miu appliquéd striped top and Miu Miu white shirtdress
---