Christmas Gift Guide 2020: 10 Luxury Gifts For The Fashionista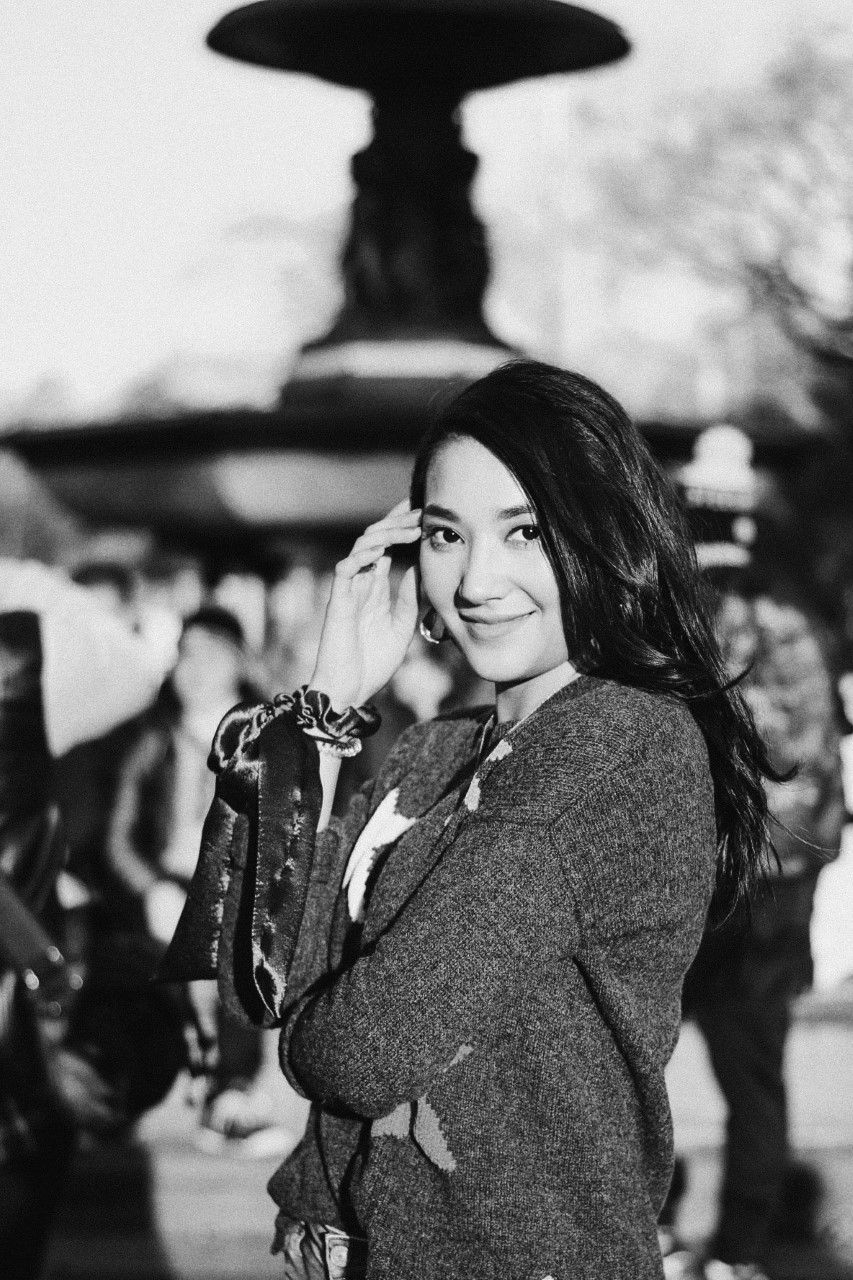 By Syameen Salehaldin
November 25, 2020
Our guide to the best holiday gifts for the style-conscious
This holiday season may be different, but that doesn't mean you can't celebrate those near and dear with a carefully chosen gift. From bejewelled heels to rocking boots, here are 10 gifts that will impress the fashion aficionados in your life.
Read also: Christmas Gift Guide: 13 Beauty Advent Calendars 2020
1/10 Gucci Marmont Mini Sequin Bag
Celebrating the party spirit with shiny sequins sparkling in a variety of colours from gold and silver to pastels and black, the emblematic style of the Gucci Marmont has been uplifted with festive flair. The silk bag is also adorned with the iconic double G hardware.
Plus, it'll be wrapped in a recyclable packaging vintage green—a perfect match for your eco-conscious fashion enthusiast.
Read also: Sustainability Is The Key Element In Gucci's Off The Grid Collection
2/10 Dior Medium Lady D-Lite Bag
The limited edition Lady D-Lite bag combines classic elegance with modernity. This style, fully embroidered with the graphic Dior In Lights motif, is inspired by the light festivals in the south of Italy. Each of the four sides showcases a different colour for a patchwork-like look. This stunning bag will retain its magic long after the holidays.
Related: Meet Marguerite Humeau, The French Artist Responsible For The 3D-Printed Lady Dior Bag
3/10 Salvatore Ferragamo Bejewelled Slingback
Wrapped in gold metallic laminated kid leather, this slingback is sure to light up the face of your favourite fashionista this Christmas. Mimicking the iconic Vara bow, the sophisticated yet glam heels has tapered tip decorated with a jewelled ornament adorned with crystals for a sparkling allure. The handcrafted shoes let you strut in style at any special occasion.
Read now: Salvatore Ferragamo Presents Magic Of Print Capsule Silk Collection
4/10 Prada Cleo
The Prada Cleo bag reimagines an iconic design of the brand from the 1990s. Reinterpreted with contemporary and sophisticated allure, the hobo bag has sleek curved lines that create a soft, light look. The brushed leather bag adds a distinctive look to any ensemble.
5/10 Versace Safety Pin Leather Boots
These bold boots are crafted from quality calf leather with delicate shearling trim. Enriched with statement Safety Pin hardware around the ankle for easier wear, they are made for the risk-takers.
6/10 Louis Vuitton Capucines Mini
Louis Vuitton lovers will have fun unwrapping the Capucines Mini handbag made from Taurillon leather, dyed a vibrant violet, and signed with the iconic LV Initials in deep-green artificial malachite. It can be carried by hand with its leather top handle or worn on the shoulder thanks to a wide removable strap.
Related: The Horizon Wireless Earphones From Louis Vuitton Are Now Available In Classic Black
7/10 Burberry Love and Check Cashmere Jacquard Scarf
The Scottish-made cashmere scarf is adorned with a love motif and the iconic check print. The fabric is washed in local spring water and carefully brushed with teasels for a super-soft finish, a sophisticated statement piece to complete your look.
Read also: Burberry Pop-Up Store At Pavilion KL For Early Christmas Shopping
8/10 Coach Holiday Cityscape Intarsia Sweater
Stay home in style and comfort with this Coach wool-knit crewneck sweater that depicts the starry New York City skyline during night time. The classic sweater is the perfect go-to sweater for cosy nights.
Read also: Coach Opens In Gurney Plaza, Penang
9/10 Bottega Veneta The Mini Pouch
This dumpling-shaped mini pouch adds a touch of glam to your everyday life. Available in various bold and pastel colours, our go-to for this season is this metallic bark finish that complements the soft voluminous clutch in leather.
Related: Tiny Titans: 5 Micro Handbags Fuelling The Latest Fashion Fad
10/10 Jacquemus Le bob Gadjo