Datin Azila Caramella, On Living Her Best Life With Lancôme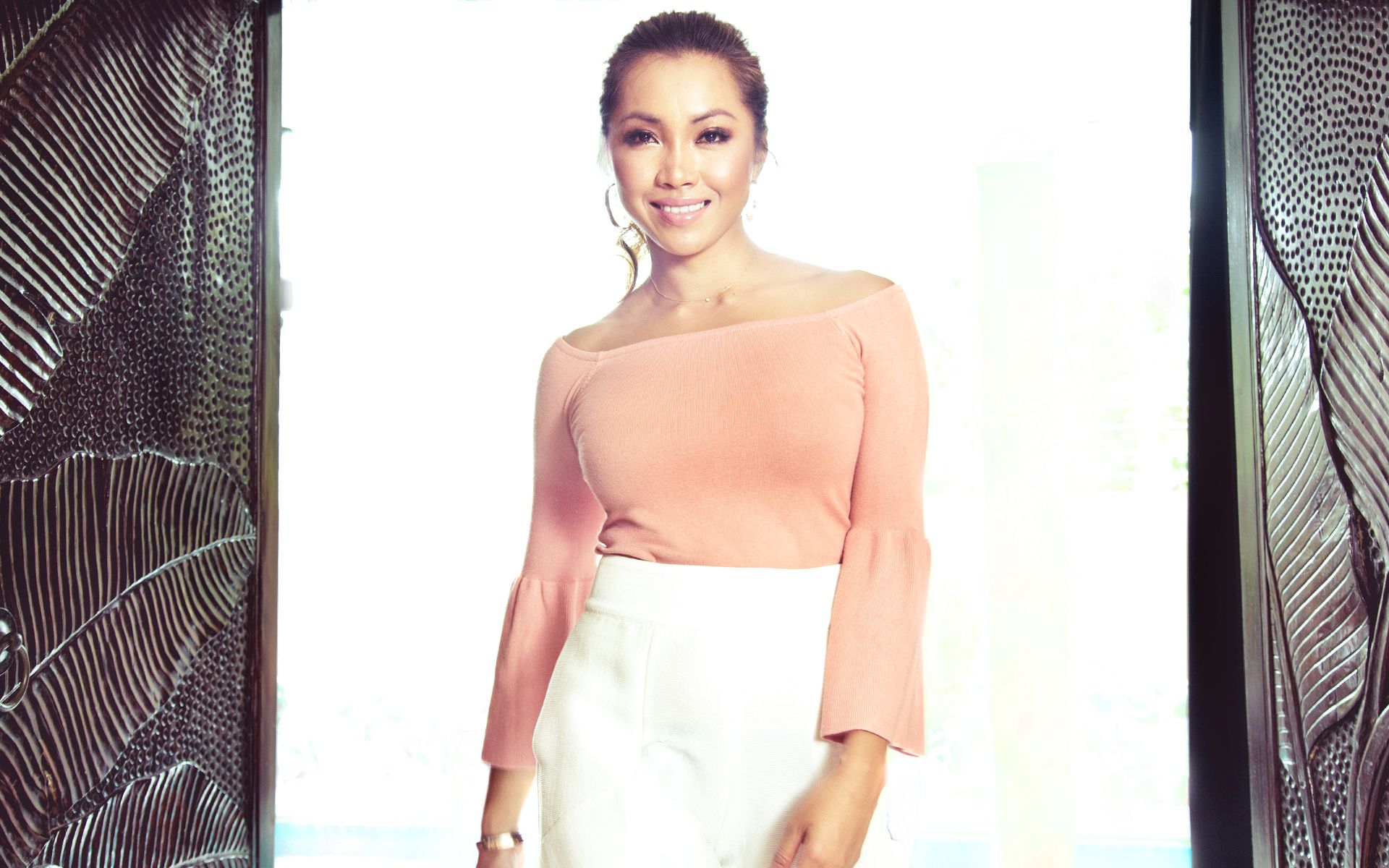 By Jessica Liew
January 29, 2019
The high-flying mother and striking regular of fashionable functions shares how her identity comes from embracing the skin she's in and relishing her life roles.
Datin Azila Caramella has all the characteristic of a sultry goddess, with her smouldering eyes, sun-kissed skin, and hourglass figure. Some would describe her as the answer to Malaysia's Jennifer Lopez, but after getting to know her, Datin Azila holds her own as a poised woman and dedicated mother. Although she's a regular at glitzy events in town and globetrots on the regular, she is a firm believer of staying true to her identity and passions. Her role as director to several companies reinstates her status as a modern-day working mum.
How does motherhood define your identity?
I'm a mother of 3 children and from the first moment since becoming a mother, it caused a major shift to my identity. To illustrate, I'm addressed by the name 'mummy' more than my own name.
How would you describe yourself as a mother?
Parenting is amazing: I love being a Mother but It's not always easy. I try to fulfil all the needs of my children, and I try to be patient.
Why is it important to lead your own life and be independent?
I cannot be completely absorbed by my home obligations and the needs of my children, so I believe in creating my own space to focus on work.
How do you separate your own interests from your family obligations?
My interest are fashion and beauty. I allocate time to my passions between 2pm–7pm and sometimes, in the evening once the children are asleep.
What differences has motherhood made upon your skin?
It's changed for the better: After giving birth, my skin allergies cleared up. I believe my skin has improved since motherhood.
When you think of roses, what do they mean to you?
Roses mean love. I relate it to anniversaries and birthdays. My husband never fails to surprise me with beautiful red roses during those occasions.
Tell us about your daily skincare routine.
My skin concerns are toning, firming, glowing and brightening. I start by cleansing my face, then I'll apply toner followed by moisturiser with a minimum of SPF 50. I also apply a skin serum booster. In the evenings, I'll never skip night cream and eye cream.
How has the Lancôme Absolue Soft Cream fulfilled your beauty needs?
I have been using the Absolue Soft Cream for 1 month now and it is the answer to my search for brightening, toning and firming skincare. I use it during the day before applying my makeup. The texture goes on soft and smooth, and the aroma is a pleasure. There were visible effects from the first day, I noticed my skin had become softer and radiant. It has a very comfortable and fresh effect, post application. It is also great as a primer for my makeup.
Finish this sentence: The Absolue Soft Cream has made motherhood more convenient...
It is the solution to my ultimate self-care needs. I find it so easy as an all-in-one product.
What does beauty mean to you?
To be beautiful is to have dignity and self-confidence.
Hair Shasya Balqisya
Make-Up Jijie Zinal
Photography Khairul Imran