Favourite Looks From Salvatore Ferragamo's Spring/Summer 2020 Collection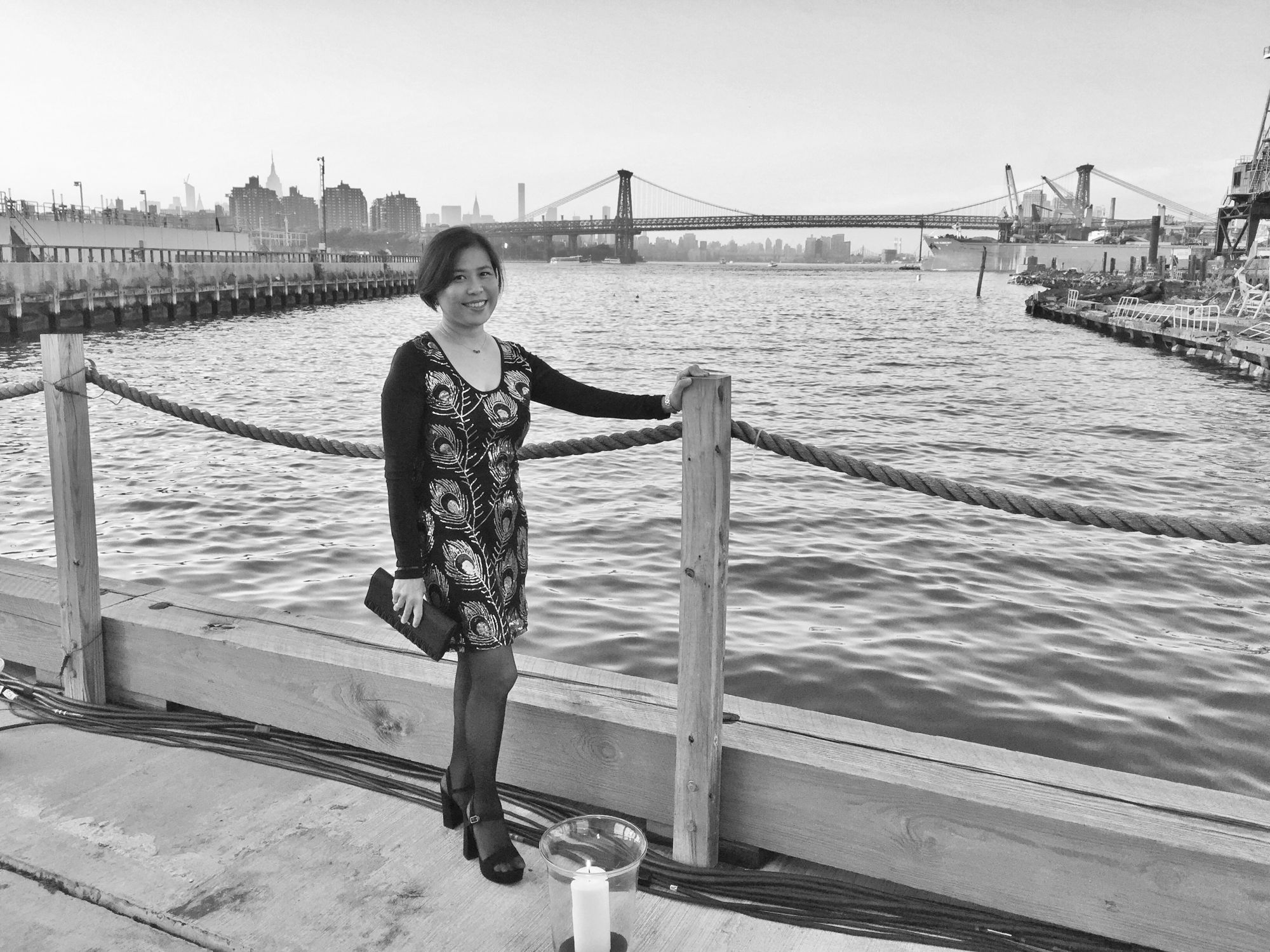 By Elizabeth Soong
April 05, 2020
Creative director Paul Andrew takes us through his SS20 collection in Beijing's award-winning The Temple Hotel
We braved the cold temperatures of Beijing to check out the SS20 collection by Salvatore Ferragamo which was being presented by creative director Paul Andrew. Ferragamo picked a 600-year-old Tibetan Buddhist temple turned stylish boutique hotel to showcase its men's and women's collections, which were mostly inspired by the vacation Andrew took with his family as a child. Andrew, who's dressed in a shirt, lightweight vest and pants, said the collection "really gives me the feeling of being in the south of Italy."
A trip may not be on the cards in the near future but there are key takeaways from the collection that we can get on board with. Let us count them:
Viva, Viva!
One of the first things Paul Andrew did was to reinvent the iconic Vara shoe. He jests, "The original shoe is older than me, actually. So we came up with the Viva shoe, which has a more pointed, elongated shape. The bow is larger and the sculptural block heel is inspired by a favourite sculptor of mine, Richard Serra."
A footwear pairing that has been trending lately, Andrew paired white socks with the Viva, giving a sense of primness and a kind of school-girl nostalgia.
See also: 7 Classic Flat Shoes With Plenty Of Style And Comfort
Period Revivals
Andrew looked back to the summer of 1980 when he and his brother were seen wearing clashing Bermuda prints and wide smiles in pictures propped on the family home's mantelpiece. But for the SS20 collection, he had prints of the marble statue of Neptune emblazoned on shirts, overalls and dresses instead—an ode to the rehabilitation of the Neptune Fountain in Florence that is funded by Ferragamo itself.
Bubble skirts are also making a comeback, so are hand-knit crocheted dresses and tank tops. Expressed in soft napa leather, Andrew said the bubble skirt is one of the most complicated things in fashion to create, as the way it has to be stitched is very complex for it to maintain its shape.
And while baseball caps are perennially evergreen, Andrew made his version into a scarf-cap so that it wraps and ties at the back—a stylish accessory for the beach or the tennis court. Complementing it are sunglasses trimmed in leather for a more youthful and energetic vibe.
See also: Net-A -Porter's Libby Page Reveals The Spring/Summer 2020 Must-Haves To Shop For
Bag-aholics Rejoice
Which one will you pick? The accordion-like Trifolio flapbag crossbody boasting three compartments inside is made with gorgeous white linen canvas and black leather trim, while the Studio bag which has become among Ferragamo's more coveted designs has been given a more wider strap to become a crossbody which you can unclip, and is rendered in white cotton linen fabric. If you prefer a rounder shape, then the one Andrew coined as the tambourine bag would make a great little handheld accessory which can be worn as a crossbody too.
A must for the men, the messenger bag is made of supple deerskin leather that is unbelievably soft to the touch. Andrew likens it to a lightweight camera bag, however, we suspect some women would want it for themselves, thanks to the spacious, organisational storage it provides.
See also: 10 Luxe Tote Bags You Must Have In Your Wardrobe
Wearable Looks
Andrew commented, "I'm conscious of the fact that people want to really feel comfortable and at ease in their clothes." So for this collection, he created long easy silk devore dresses, wide-legged dungarees and workwear shirts. Lightweight parkas take the place of a classic blazer as napa leather bonded with cotton jersey and cotton nylon make for easy wearing. Andrew also brought back swimwear to the Ferragamo collection, which has not been seen for many years.
Made with meticulous detail to high-tech craftsmanship, Andrew sums up the collection as something to "cherish for beyond a single season, for many summers to come. A well-worn reminder of happy times."
Images Salvatore Ferragamo