Malaysian Philene Tan Co-Founded LA Fashion Brand Foundationals Right Out Of College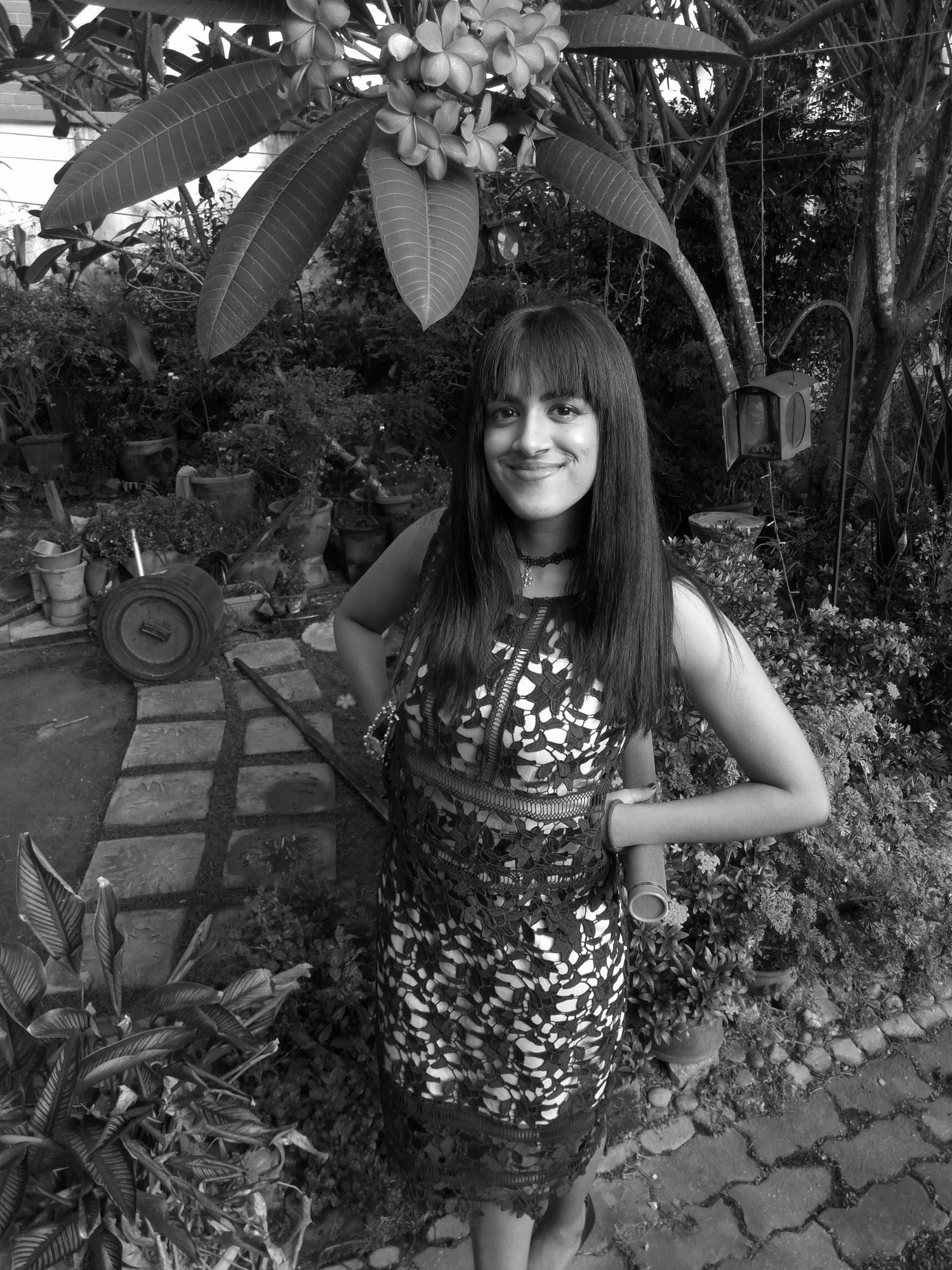 By Tania Jayatilaka
March 01, 2021
The young entrepreneur gets real about sustainability in fashion and her ethical fashion brand Foundationals, which has been spotted on celebs like Lucy Hale
Philene Tan's wardrobe is tiny. But it's not about a lack of closet space. For this 25-year-old Economics grad from UC Davis, a few classic and functional wardrobe essentials are enough to dress stylishly and feel comfortable. Most importantly, she knows the provenance of her clothes—how they were made and the impact they have on the environment.
Tan is the co-founder of Los Angeles-based ethical fashion brand Foundationals and, unsurprisingly, wears many of the brand's casual chic pieces daily. Foundationals was launched in 2019, its laidback and minimalist wares made through responsible production with a commitment to transparency and ethically-sourced materials—a stark contrast from the world of fast fashion. Towards greater transparency in fashion, Foundationals' website showcases a 360-degree walkthrough tour of its clothing factories, along with information about its supply chain, materials and labour.
Since its conception, the brand has garnered over 11,000 followers on Instagram and Foundationals' simple but chic pieces have been worn by celebrities like actress Lucy Hale, Claudia Sulewski and Genevieve Hannelius, to name a few.
But how did it all start? And why is it important for brands like Foundationals to spark conversations about how and where our clothes are made?
Tan answers these questions and more in this email interview.
See also: Malaysian Fashion Designer Shaleen Cheah On Strength In Adversity
Tell us about your very first fashion project back in high school in Malaysia.
When I was 17, I started my own graphic tee label. It was called Rusticwild and it was, at that time, a little passion project that gave me a peek into fashion production. Back then, I was obsessed with '90s-style cropped graphic tees. I had designed some graphics on Adobe Illustrator, had a bunch of tees and tanks custom manufactured, and I sold them to my friends and strangers on the internet.
Did you enter university with the dream of starting your own fashion brand?
I actually decided to pursue an Economics degree because I was quite uncertain of what I wanted to do with my career, post-graduation. At 19, I thought it was a 'safe choice' that would have allowed me to go into consulting. But I soon realised that management consulting wasn't the kind of environment and lifestyle that I would've thrived in at all.
What prompted you to start Foundationals?
My co-founder Tim Tembrink was a Business and Environmental Science major at Berkeley. Being in an environment where we were surrounded by a very environmentally conscious and problem-solving community definitely prompted him and I to discuss starting a mission-driven business together.
We figured that since our strengths were very complementary (with me being more creatively inclined and him better with management) that we'd take the leap and pursue a more unconventional career path instead of recruiting with our graduating class. We had won a grant from NYC-based Fashion Scholarship Fund's Accelerator competition and that was the little confidence boost we needed to get started.
If you had to describe the Foundationals look in one phrase, what would it be?
Fun and effortlessly chic elevated classics.
What gaps and needs were you trying to fill with Foundationals?
We saw a gap in the market for a brand that was at an accessible price point that didn't just produce neutral, boho-style, eco-friendly basics. I love color, but I also love neutrals and definitely wanted to make comfort-focused, fun clothing pieces that women would reach for over and over again in their wardrobes.
Is that similar to your personal style?
I'd describe my personal style as very simple and laidback. I like to dress for comfort and simplicity. I don't buy clothes very much. Mostly, I wear whatever we make, and I've invested in a few classic pieces here and there that I know I'll wear regularly for the next three to five years at least.
More: Ethical Fashion & Fitness Talk With Arinna Erin, The Face Of Nike's First Modest Swimwear Campaign
What first sparked your desire to see more responsible practices in the fashion industry?
I wouldn't say it was limited to just the fashion industry. I took two courses in college (Environmental Economics and the Economics of Development) that got me thinking a lot about the environmental impact of all kinds of industries.
It got me questioning why corporations, brands and industries of all kinds weren't doing the bare minimum to mitigate their impact on the climate, or ensure responsible and safe working environments for all their workers, especially in manufacturing. I found myself growing very passionate about ethics and applied that to what I had originally been very interested in my entire life which was fashion, and I thought I'd like to be a part of this positive change in the fashion industry.
More: Malaysian Fashion Designer Jasmine Chong On Making It In New York
Tell us about Foundationals' 360-degree walk through tours of its factories.
A lot of ethical fashion brands had, at that time, started to showcase photos of parts of their factories. With Foundationals, I wanted to go the extra mile because I wanted to give the customer a more comprehensive understanding and view of where their clothes were made and what conditions the building was in.
Why is transparency important for consumers today?
I think that most people didn't give much thought to where their clothing was made or how it was constructed. Thankfully this has changed over the past few years. To me, it was important to simply get the conversation going with our customers about the processes and steps behind constructing something as simple as a tank top or a knitted sweater with the hopes that we would all treasure our clothes more instead of treating them as disposables. The lifespan of a garment is strongly correlated to how we treat and care for our garments as well.
Give us another example of Foundationals' commitment as a responsible fashion start-up.
We started our brand from the get-go with the goal of never having any virgin polyester in our supply chain or products. This hasn't been entirely possible on the manufacturing end as our fabric rolls are milled and wrapped in poly-based plastics.
Fabric samples and trims also usually arrive in single-use polybags. We haven't found a way around this yet, and there is definitely more that we can do. Everything else—from our packaging to our products—are all made out of bio-based, compostable materials or recycled polyester.
Why do you think Foundationals resonates with your followers?
I think it's because we keep it pretty real with our audience. We frequently collect customer feedback on what to produce: what colors they want styles made in, and we listen to them a lot. It keeps them engaged and thinking about our next product launch and it definitely helps foster a sense of community. It helps us make things that they actually want and therefore we're not overproducing.
What's ahead for Foundationals in 2021?
An expansion into fun and new product categories this spring-summer, and a full expansion of our basic styles. I'm also looking forward to expanding our team this year!
To Malaysia With Love: 3 Women Working In F&B Overseas Write Home