3 Empowered Generation T Honourees On The Foundation Of Success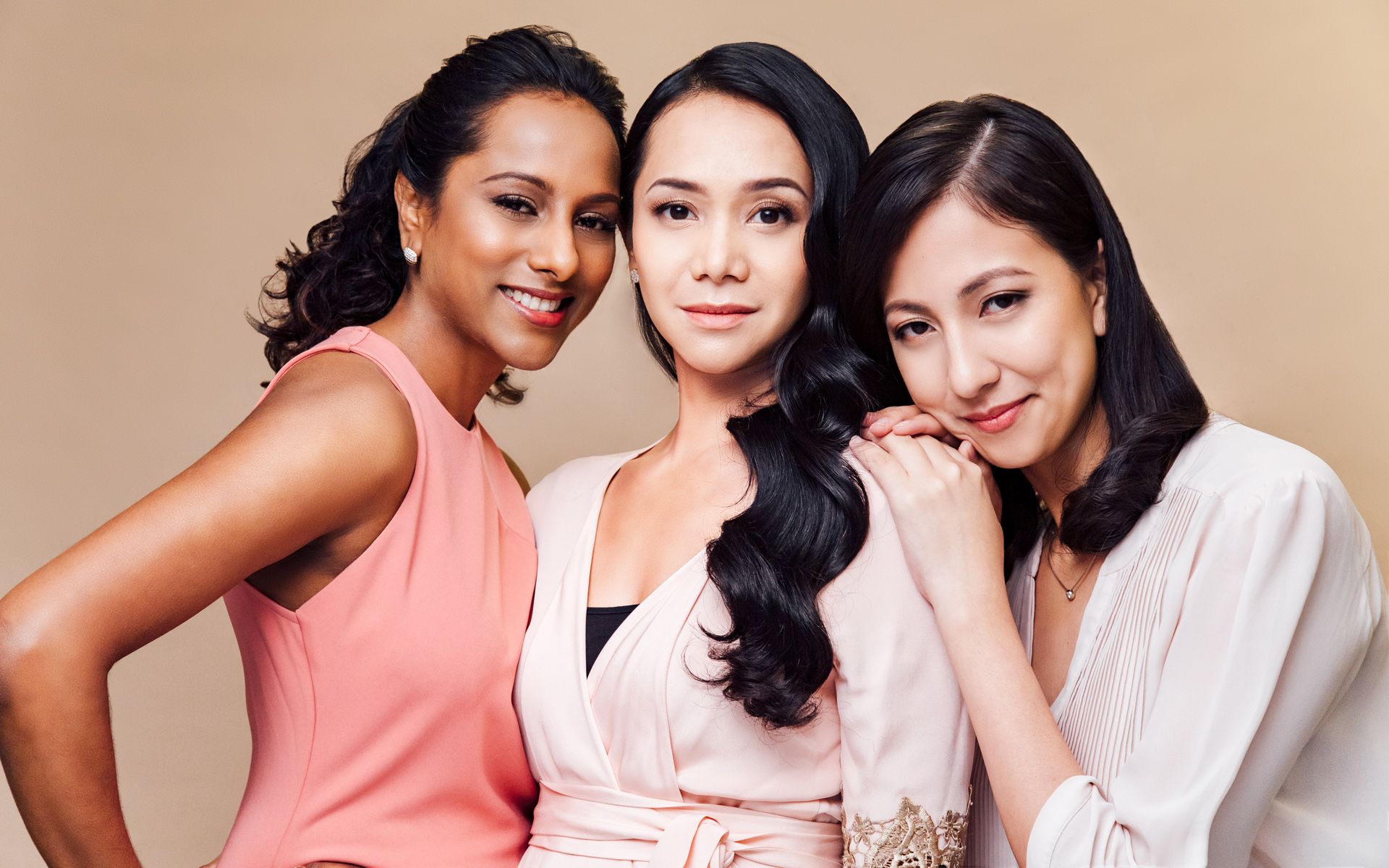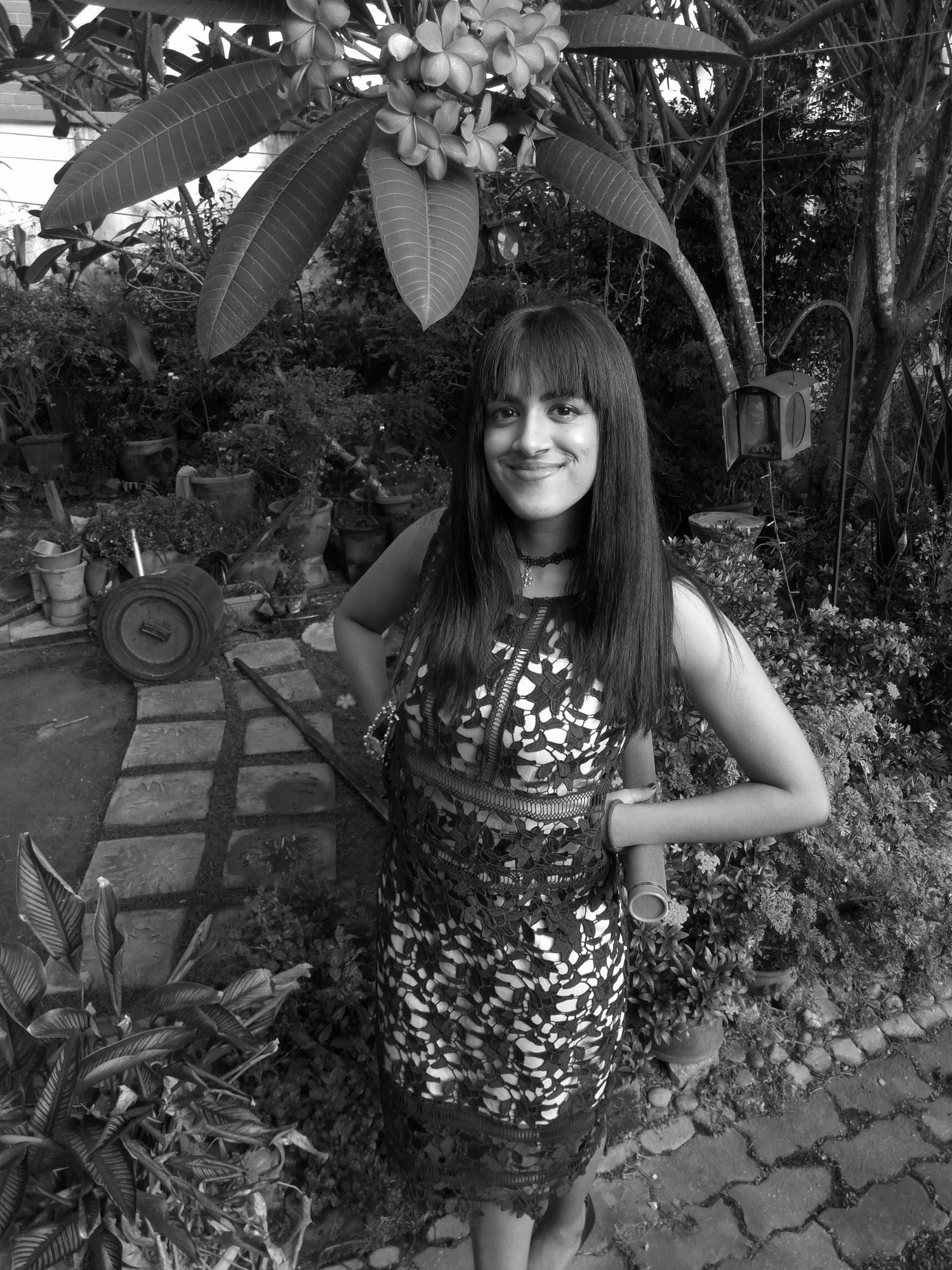 By Tania Jayatilaka
September 30, 2019
We sit down with 3 extraordinary ladies who embody the qualities of confidence, creativity and being comfortable in your own skin with the versatile YSL Beauté All Hours Foundation
On the basis of personality, career and appearance, Generation T 2019 honourees Ivanna Salehudin, Indrani Kopal and Alina Amir are as different as they come.
As co-founder and chairman of healthcare company Nova Satra DX, Ivanna's passion for health tech has translated into accurate detection of cancer using Asian-specific epigenetic biomarkers.
Artsy Indrani Kopal made a name for herself in the international film circuit when her documentary, Incarcerated Rhythm, premiered at the 13th Annual Harlem International Film Festival last year, earning her the Mira Nair Award for Rising Female Filmmaker.
Arus Education co-founder Alina Amir doesn't just want to elevate the standards of education in Malaysia – she's on a bigger mission to incorporate 21st century topics like climate change, gender equality and technology into the mainstream curriculum.
Related: How 5 Glamorous Women Prep To Party The Night Away At #YSLBeautyHotel
While their paths may vary, they share the common values of courage, self-confidence and boldness in the face of challenges – all qualities associated with today's YSL Beauté woman who isn't easily stopped in her journey to achieve her dreams.
Recently, we sat down with all the 3 ladies for a chat about the values they hold dear and the building blocks for their successes.
Ivanna Salehudin
What values form the foundation of your success?
Persistence, integrity, and accountability.
What's the source of your courage in the face of challenges?
My father has always been my source of courage. His optimism and strength have been my inspiration throughout my journey.
Why is it important to be confident in one's abilities in your industry?
It's so important to not be fearful of voicing out your thoughts and expressing your opinions during a discussion. Confidence is key, as it minimises doubts and fear of failure, and encourages you to keep finding solutions. For me, the concept of 'failure is not an option' keeps me going and pushes me forward.
What look do you like best in your everyday make-up routine?
I prefer natural, fuss-free make-up for my everyday look. My first impression of YSL Beauté's Mascara Volume Effet Faux was how easy it was to apply without clumping. And I liked the fullness it added to my lashes.
The Rouge Pur Couture lipstick was another treat: I loved its 'barely-there' natural colour. The texture of the lipstick glided smoothly over my dry lips and kept it looking glossy and hydrated throughout the day.
I was also pleasantly surprised at the level of coverage that the YSL Beauté All Hours Foundation had, and the lightness I felt on my skin. I'm not usually a fan of foundation as it always feels a bit too heavy. But this foundation gave me the perfect coverage without that heavy feel. I absolutely loved it!
Indrani Kopal
What values form the foundation of your success?
I couldn't have explored all the stories that I have so far without respect, trust, and love. Most of all, love. I love what I do, I love how I do it, and I love the stories I tell.
What keeps you going on challenging days?
That it too shall pass. And to remember that everyone is fighting some kind of storm every day that I may not know of. All I can do on these tough days is to be kind – even to myself.
What challenges did you overcome to pursue your dream of filmmaking?
The only risk was not knowing if documentary filmmaking could pay the bills, put food on the table and allow me to retire comfortably someday.
I had to learn fast to recognise what success and happiness meant to me, and when I did, I took a great deal of effort to design my path towards them. I still treasure the journey, the joy and the learning process.
What has galvanised your confidence as female filmmaker today?
Growing up, I was often told what I can do, should do, or must do as a girl. Everyone had a version of me in their mind – until I started thinking for myself. It took me a long time before I could convince others of the version that I loved most about myself – the strong, bold and confident girl locked up in a shy, tiny, self-conscious frame. But the battle to break free, and not to conform was long and hard. What others wanted was a conformist, not the rebel who was a dreamer and ambitious.
Today, when I hit a wall, I often tell myself, 'Indra, you are smart, intelligent, wise and you've got this.' It helps to throw a little self-assurance in the mix.
What look do you like best in your everyday make-up routine?
My favourite everyday look is classic and earthy. It's natural and quick to apply. I loved the eye shadow shades in the Couture Variation Palette and how easy it is to create a more natural look with them.
With lipstick, I've always gone for matte. Trying the Rouge Volupté Shine was like coming out of my comfort zone. I liked how lightweight it felt, almost like a gloss-balm, which was great for my chapped lips. The lip colour instantly gave me that springtime glow, and I loved how it brightened my smile and my features.
What I enjoy most about YSL Beauté's All Hours Foundation is its velvety feel and the silky-smooth texture it left on my skin. It was so natural and light yet it gave me such good coverage. Definitely great for everyday wear.
Alina Amir
What values form the foundation of your success?
Grit. It's something that's helped me sustain my passion, determination and focus in achieving my goals. Grit is understanding and acknowledging that things are not always going to be easy, that obstacles are up ahead, but pushing through and staying on course regardless. It's a combination of passion and perseverance.
What keeps you motivated on tough days?
I work in the line of education, focusing on levelling the playing field for children from B40 and underserved communities. I do this by providing them skills in the tech & innovation field as well as designing and delivering transformative programmes.
Seeing them excel, grow and gain new confidence – that's my source of motivation.
Hearing them tell me their new found aspirations and dreams because of the skills they've learned keeps me going on tougher days.
With the work that I do, the risk is too big for too many young people if nothing is to be done. I think about my 1-year-old son and how I want him to grow up in a world that provides equal opportunities to all.
Why is it important to be confident in your ability as an educator?
It's important to be bold about what you believe in, especially in the work of building the younger generation. Education is something that everyone has strong views about based on their own experiences, values and personal context. It's also something that many people criticise and comment on.
I need to be bold and confident in proposing and implementing solutions so that I do right by the teachers and students. Often, it's not popular or it's unconventional. However, I have to stand my ground and make others see that we are not raising a carbon copy of our generation but one that has its own unique characteristics and needs.
What look do you like best in your everyday make-up routine?
On days when I have to look more presentable, I choose natural-looking tones - nothing too flashy or colourful. Light and soft beauty items like YSL Beauté's Couture Blush aren't too bright on my skin, but the colours are just right without making me look too pale.
For someone who usually skips out on the eye make-up step completely, the YSL Beauté Couture Palette is making me think twice about doing that now.
As for YSL Beauté's All Hours Foundation, it didn't feel like make-up. It's light and soft on the skin. When I removed it at the end of the day, it came off so easily. I love how the tone perfectly matches my skin - it didn't make me extra fair.
Beauty For All Hours Of The Day
Made for all hours and all skin tones, the addition of new skin-tone families like Beige, Golden Beige and Rosy Beige make it that much easier to find your perfect match, one that doesn't compromise on skin's comfort.
Count on YSL Beauté's renowned expertise in the area of full coverage when it comes to this versatile range of foundations, built to embrace all the diverse beauty needs of today's successful urban women.
Find out more about the YSL Beauté All Hours Foundation and other beauty must-haves here.
Make-Up Nicholas Wong & Ahmad Baqi For YSL Beauté
Hair Shallee Ping & Asaki Chan
Photography Khairul Imran