Indah Jonasson Embraces The Art Of Beauty With Lancôme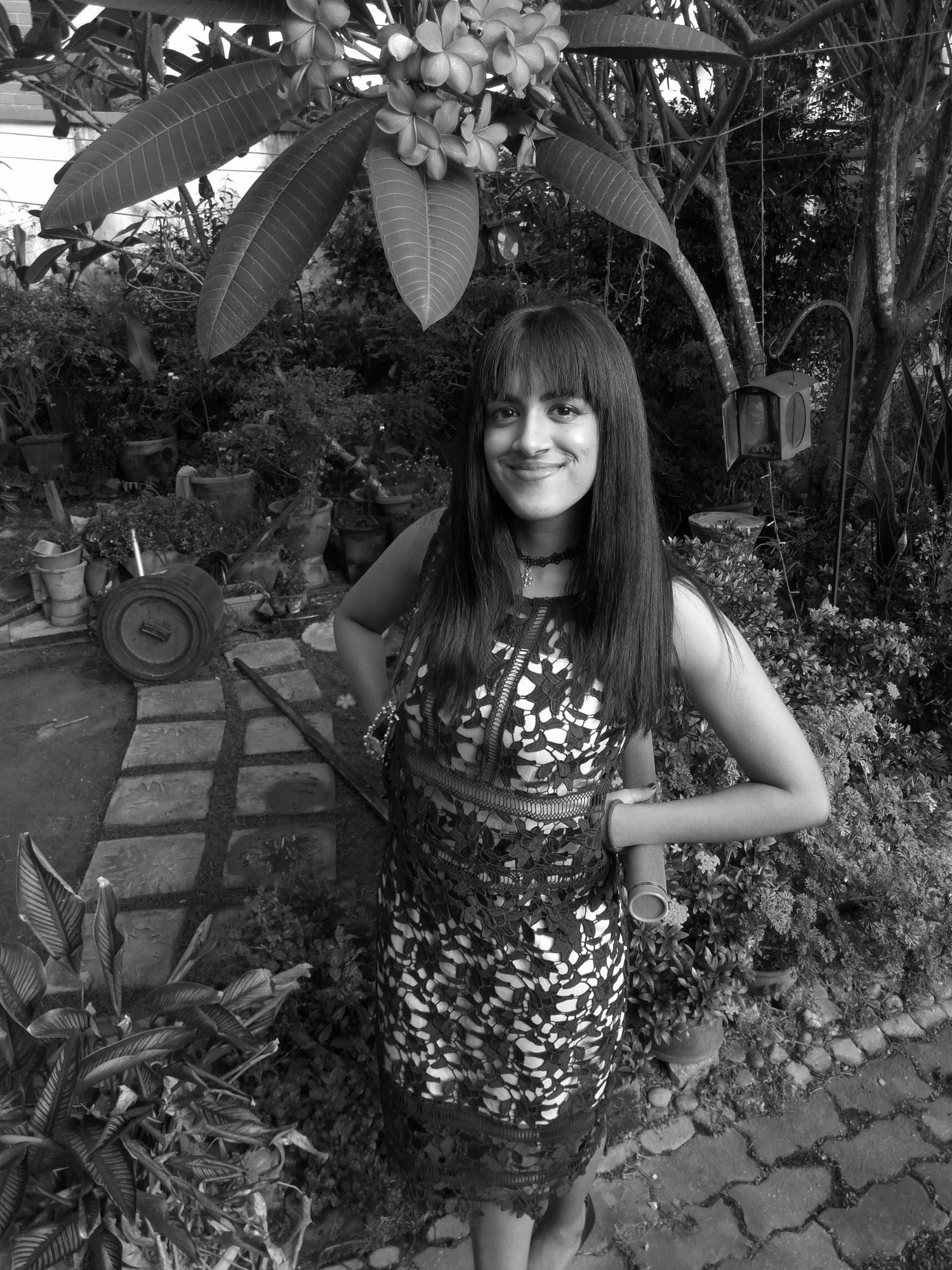 By Tania Jayatilaka
December 26, 2018
Beneath her show-stopping beauty and amicable persona, jet-setting mother of 2 Indah Jonasson reveals her creative side and timeless beauty secrets over a mother-daughter bonding session.
She may frequent the hottest parties around town, but when it comes to the daily grind, you'll find Indah Jonasson in the middle of a balancing act between family and the demands of her art businesses across Malaysia and Indonesia.
The fashionable founder of the Art Kids Workshop in Bali is also the driving force behind the soon-to-open Artis Kids Store in Mont Kiara which will offer children's workshops and holiday programmes in clay craft, painting, baking and recycling with an artistic twist.
Related: The Sensational Journey Of The Lancôme Absolue Soft Cream
Motherhood has given Indah first-hand knowledge about the benefits of fostering artistic skills in young children, skills that she and her husband Patrik Jonasson have always encouraged in their daughters Carla and Alice.
Sitting with her youngest daughter Carla amidst a colourful flurry of crayons, glitter dust, stickers and water colour paints, Indah clues us in about family life, her love of art and the secret to well-pampered skin with the Lancôme Absolue Soft Cream.
See also: Diani Lee, On Kindness In Motherhood & Pampering With Lancôme
What's your favourite mother-daughter bonding activity?
While my 2 girls enjoy art, we do baking together, we read a book together or we share stories. They have a lot of things they share with me about what's happening in school or with their friends, and likewise, they're interested to hear what's happening with me or with my business. There are so many ways we can bond, not just over activities, sometimes we just like to sit down and talk.
How do you keep a strong relationship with your daughters?
I make sure I'm their friend and not just their mom. It's important that they know they can share whatever they want with me and that I won't judge them.
Related: The Rose Behind The Sensational Journey Of The Lancôme Absolue Soft Cream
What's been keeping you most busy outside of family?
I've just opened my Art Kids Workshop in Bali, so I travel back and forth constantly to make sure everything is running smoothly and that the staff are well-trained. The key of the Bali project is that it remains environment-friendly, so we don't use plastic and we teach the kids about recycling in our workshops.
See also: Luxurious Everyday Beauty Rituals With Lancôme Absolue Soft Cream
Why is art so important for children today?
Art builds up their confidence and social skills. Not all children know how to express themselves in face-to-face interactions. When my girls were really young and they were upset or angry with me, they would draw out something on a piece of paper and from that, you could know what they were feeling. Art is not like one of those subjects in school where you find the answer from a book. In art, the answer comes from you; you're free to use your imagination to create something yourself, not from what your teacher or anyone else tells you. I think that's why art is so important; it lets kids be creative, not just follow what others are doing.
Do you have any skin concerns in particular?
My skin type is very dry, so I always need to apply a heavy moisturiser in the morning and again before I go to bed. Having a good facial cream helps not only with the dryness but also with tired-looking skin due to stress at work – on top of the harsh weather, pollution and all these problems, stress makes the skin look tired, so that's what I'm always trying to look after.
How has the Absolue Soft Cream improved your skin?
One thing is for sure: it made my skin feel like it was new. My skin was plumped up and much smoother in the morning after I used it. The texture of the cream was light and refreshing; and I woke up looking fresh and less tired.
ICYMI: Entrepreneur Zaida Ibrahim On Curating A Fashionable Life With Lancôme
Any parting advice to younger girls about loving their skin?
Well, if you don't love your skin, who else will? It has to come from you, not anyone else. You don't have to do facials all the time, you just need to know how to protect your skin and understand what products you can and cannot use. It comes from inside you, you're the only person who can love your skin and take care of it well.
Photography Khairul Imran
Hair Shallee Ping
Make-Up Shallee Ping