Siblings Sharifah Aleya, Sharifah Amani, Sharifah Aleysha and Sharifah Aryana On Their ByThian Jewellery Collaboration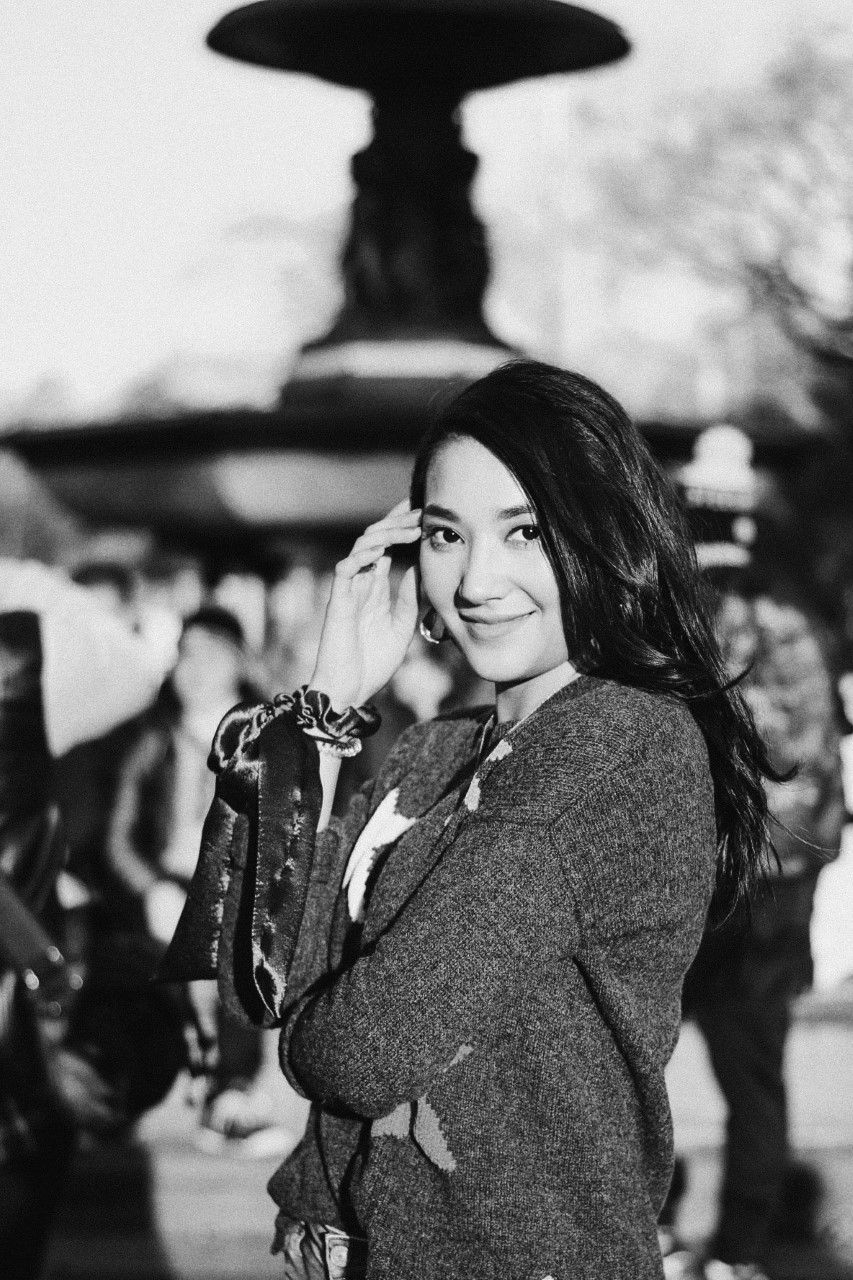 By Syameen Salehaldin
December 16, 2019
Known for their work in the entertainment industry, the Sharifah sisters step outside their comfort zone for a quirky jewellery collaboration with ByThian
The Sharifah sisters - Sharifah Aleya, Sharifah Amani, Sharifah Aleysha and Sharifah Aryana - are so lovable and bubbly that they leave an indelible impression on anyone who comes into contact with them. Amani, 33, is perhaps the most famous of them all, shooting to fame with meaty roles in Yasmin Ahmad's Mukhsin and Sepet. Her siblings are also in show business, shuttling between theatre, radio, TV and film work with ease.
See also: A Rendezvous With The Special Guest Of Le French Festival Sharifah Amani
When we met recently to talk about their first joint venture together, a jewellery collection with ByThian, the sisters immediately launch into their amazing bond as sisters. "We didn't have to scour the whole world to find our soulmates because our parents have blessed us with them," Amani smiles.
Growing up with strong women in the family (mom is arts doyenne Fatimah Abu Bakar), the sisters have learnt to be independent and vocal from a young age. "I didn't need to learn about women empowerment through a flyer or a brochure. It was embedded in us," Aleya, 36, notes.
Partners In Bling
Amani met Thian Siew Kim, the co-founder of ByThian, in Japan when they worked together on a play. Connecting over their shared love of theatre, fashion and sisterhood, they became fast friends. When it was suggested that they collaborate, Amani was intrigued. She roped in her sisters while Siew Kim got her own sister and business partner, Teresa, on board as well.
"We've always expressed ourselves through acting or writing, but this time around, we could express ourselves through jewellery," Amani notes.
This was an opportunity to get creative together and it's something we haven't done in a very long time.
A Bug's Life
Inspired by their own lives, the jewellery collection symbolises and reflects their inner selves and passions. They also want the collection to pay tribute to nature, in particular insects.
"We never felt like we fit in anywhere, but we believe it's one of the qualities that makes us special. That's the reason we chose insects; we think they are beautiful but often overlooked," Aleysha, 26, explains.
Each sister got to choose her favourite insect to be interpreted as jewellery. Aleysha chose the ant because of its workhorse nature and superpower ability to carry something a thousand times their weight. Aleya picked the dragonfly and the praying mantis because of their resilience.
The firefly was chosen by Aryana because she loves that they create light. And for Amani, she chose the Monarch butterfly and the lady bug because they are mighty, determined and strong even though they are tiny.
"We wanted the collection to be pretty but we also wanted it to be different with a touch of oddity," Aleysha explains.
The Sharifah Sisters x Bythian jewellery collection comprises polished brass, 24k gold plated and silver plated accessories that are individualistic yet wearable. For a little twist, a few of the accessories features colours in glossy enamel.
Capturing the essence of nature, the bespoke capsule collection are beautiful pieces that offers a glimpse into our fauna, especially those that also have flowers, symbolising the harmonious co-existence between insects and flowers.
"This isn't just jewellery to us - it's more sentimental than that. It's a defining moment in our lives because it has become a favourite memory for all of us, the process of creating it all. The jewellery pieces are wearable memories for us," Aryana, 24, says.
Amani adds: "This was an opportunity to get creative together and it's something we haven't done in a very long time, but we're proud to have our stamp on it."
See also: These Chopard Fine Jewellery Are Made For A Jolly Christmas
Photography Khairul Imran