Chopard's Father-And-Son Team Karl-Friedrich and Karl-Fritz Scheufele On The New Alpine Eagle Watch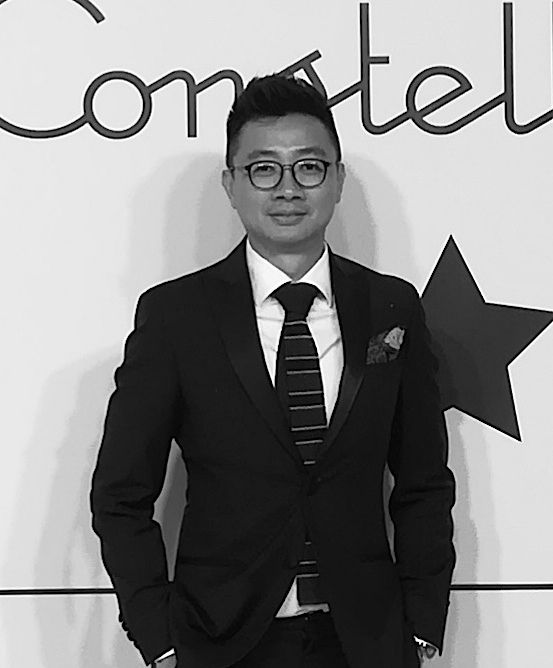 By Brian Cheong
October 01, 2019
In this exclusive interview, Karl-Friedrich and his heir, Karl-Fritz, discuss how the Alpine Eagle watch collection came to be. And go to the end of the story to find out Tunku Dato' Yaacob Khyra and Tunku Elana Khyra's verdict on the new watch.
A contemporary luxury sports watch, Chopard's Alpine Eagle is a reinterpretation of the St. Moritz watch that was created in 1980 by Karl-Friedrich Scheufele. Young and ambitious, the St. Moritz was his chance to prove that he was cut out for the job his family had entrusted to him.
St. Moritz was a calculated risk as it was the first timepiece from Chopard to be made of steel as well as its first sports watch. It became the maison's bestseller for a good decade. Today, Karl-Friedrich is the co-president of Chopard, overseeing its watchmaking department. He was instrumental in elevating the company's horological strength with the founding of the Fleurier Manufacture that produces many of its high-end pieces including the stellar L.U.C collection.
See also: Chopard Honoured Twice At The Grand Prix d'Horlogerie De Genève 2017
After nearly 40 years at the helm, Karl-Friedrich found himself on the other side of the table when his own son, Karl-Fritz, approached him about creating a new watch collection based on the sporty aesthetics of St. Moritz.
The result is the Alpine Eagle with its distinctive round bezel with eight screws. Case, bezel and integrated bracelet are crafted in Lucent Steel A223, a new alloy developed entirely by Chopard. Stronger and more resistant than regular steel, it is inspired by the majestic Alpine landscape and designed to withstand the knocks that come with skiing. The dial features a unique sunburst motif that recalls the iris of the Alpine eagle – hence the name.
See also: 4 Swiss Watch Brands With Their Own Quality Assurances
Why did you think it's the right time to update the St. Moritz?
Karl-Fritz: About 5 years ago, I found the St. Moritz watch on my father's desk. I was immediately impressed by its meaningful design, its functional screws, and extremely comfortable bracelet. After wearing it for a few days, I was convinced it could be reinterpreted with a twist. It's the kind of timepiece I would wear every single day.
Did you have a hard time convincing your father?
Karl-Fritz: He was not particularly interested at first. In his opinion, (St. Moritz) is an icon and icons must be preserved. But I insisted and went to my grandfather for help. We worked on a prototype together and showed it to my father. He saw the potential and agreed to launch the project. At Chopard, we know that great ideas take time and can mean a long journey before it reaches fruition.
Karl-Friedrich, why did you agree in the end?
Karl-Friedrich: I remembered when I was 22 and had a similar vision. I was young and I loved challenges and wanted to add something innovative and modern. My father supported me then, and I was grateful for that. Now that I'm a father, I know how much my support means to Karl-Fritz.
What were some of the elements of St. Moritz that needed to be reimagined?
Karl-Friedrich: Creating a new timepiece is a complex process but to reinterpret an already great design can sometimes be even more difficult. We wanted to keep the essence of St. Moritz but with sharper, modern features. Our wish for innovative materials and techniques led to a 4-year research to develop the Lucent Steel A223.
Tell us more about this steel.
Karl-Friedrich: It's as rich and complex as gold, the result of a re-smelting process. It has three distinctive characteristics: hypoallergenic, is comparable to surgical steel and has 223 Vickers hardness that is 50% more resistant to abrasion than steel. And its structure is such that it reflects light exceptionally well.
Why did you decide to call it Alpine Eagle?
Karl-Friedrich: The inspiration came from the exceptional scenery of the Swiss Alps. This is where the whole family recharge and find inspiration. I also get to indulge my passion for skiing here. As you know, at Chopard, creativity is also fueled by family members' passion, which inspire our collections. As a nature lover, I'm very interested in the Alpine region and the impact climate change has on its flora and fauna. The Alpine Eagle can be a powerful ambassador for this message.
Karl-Fritz: Sustainability is also important to me. My generation is more aware about the environment. We definitely need to find solutions to protect it for the next generations.
Being the new generation in a watchmaking family, what appeals to you about mechanical watches at a time when watches are no longer essential for keeping time?
Karl-Fritz: A mechanical watch is more than timekeeping. The finished timepiece is not just about the technical aspect but also a reflection of the watchmaker's passion, emotion and vision for perfection. It's a meaningful creation that can never be replaced by digital objects. It is something that can be cherished and passed on from one generation to another.
See also: Another Sporty Masterpiece From Chopard, Mille Miglia Classic Chronograph Zagato 100th Anniversary Edition
Mountain High
Sharing the Scheufeles' love for skiing are Tunku Dato' Yaacob Khyra and Tunku Elana Khyra. It's a tradition for the father and daughter to go on a ski vacation every year with the whole family.
"I've been skiing for as long as I can remember," says Tunku Elana, who was introduced to the sport by her father. "I think my first ski trip with Papa was at Lake Tahoe in California when I was five. I love skiing because I enjoy the feeling of being right there in the moment."
As an experienced skier, Tunku Elana loves to challenge herself on red and black ski runs. Papa, on the other hand. Prefers to ski at a more leisurely pace to enjoy the view. Nevertheless, both admit that their annual ski getawayis just an excuse to get the family together for more quality bonding. "It's an annual family tradition," Tunku Elana nods.
"For me, it's time to spend with the kids," says Tunku Yaacob. "It's fun when all of us are skiing together, and I love taking pictures and videos of them on these trips."
Slipping the Alpine Eagle watch onto his wrist, Tunku Yaacob compliments its clean aesthetics. "I like the blue dial and also how the date window is positioned between 4 and 5 o'clock. And it's big enough for me to read the date easily," he notes, pointing to the smalle date window on larger watch he wore to the photo shoot.
Like her father, the stylish Tunku Elana is also attracted to the timepiece's minimalist design. "It's definitely elegant and beautifully crafted," she enthuses.
Before you go: Tunku Elana Khyra's Pet Turtles' Names, Fashion Secret & Bling Of Choice