Interview: CEO Christoph Grainger-Herr Co-Designed IWC Schaffhausen's New Watch Manufacture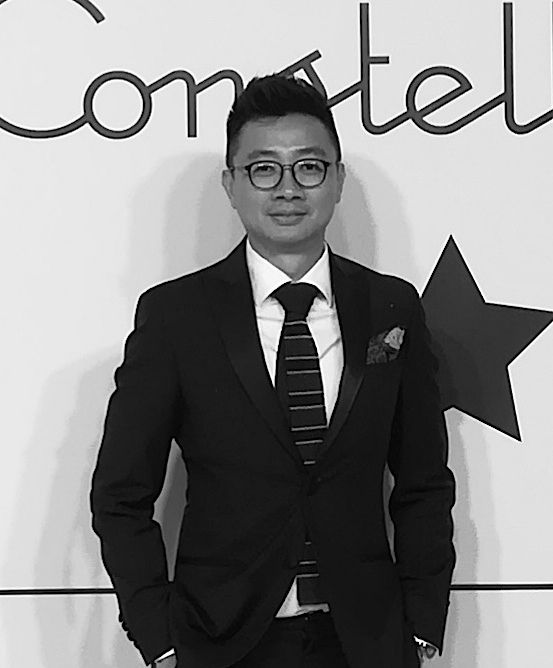 By Brian Cheong
September 21, 2018
Since 2007, Grainger-Herr, who was trained as an architect, has been dreaming about making production processes operate more efficiently in a single location. He finally realised his dream in August with the opening of the cutting-edge IWC Manufaktursentrum, the Swiss company's first new facility since 1868. The massive 13,500sqm facility took 21 months to build and brings together the production of movements and its components as well as watch cases under one roof.
What is the significance of the Manufakturzentrum?
IWC Manufakturzentrum is by far the most significant investment (reportedly CHF42mil or RM181mil) in our history. Here, we continue to combine skilled craftsmanship and sophisticated technology. The building has much more to offer than just optimal conditions for production and our employees. It also embodies the spirit of the IWC brand and allows visitors to see up close how we produce our manufacture movements and cases.
Please elaborate how this facility is an improvement from the past.
Previously, our manufacturing activities were divided between several floors and several locations. For the first time in our history, we bring together the production of movement components, movements and cases in one place. This step has ensured that our production processes run optimally and produce perfect quality.
Another aspect would be the proximity of our offices (in central Schaffhausen) to this production facility (in Merishausen, about 13 minutes' drive away). This makes communication between the teams and departments much easier and quicker, and we can continuously improve our processes.
Why is it so important for these production processes to be housed together? What about the final assembly?
There are many operational advantages. For example, the entire process of creating value, from the raw material to the individual component and the finished manufacture movement, now progresses in a logical order on a single floor. To foster effective teamwork, we also set up shop floor areas, where our teams can discuss objectives, quality requirements and other issues.
An important innovation is also the line concept we developed for our movement assembly. Since the assembly process is broken into several sub-processes, we can assign a specialist with specific expertise to each step, thus maximising quality standards.
When you enter the Manufakturzentrum building you immediately get a sense of the pride that our employees take in their work. If production is divided up over multiple floors or buildings, you don't get that sense.
The final assembly of our watches, the final quality check and the assembly of high complications, however, remain at the old location in Schaffhausen.
Also see: IWC's first Portugieser Perpetual Calendar In platinum case
Why was Merishausen chosen as the location for the new manufacture?
Schaffhausen is a small town and it was no longer an option to build on our historic site between the old town of Schaffhausen and the river Rhine. Therefore, we chose a location on the outskirts with enough space to realise our vision without any constraint, and also to make sure that we have enough space for future growth.
You had a hand in its design. Considering your busy schedule as the company's CEO, why did you take on this additional challenge?
Initial planning work on the Manufakturzentrum began more than seven years ago. As a trained architect and former IWC brand architect, I was part of the team from day one. Of course, the building needed to offer optimal conditions for production and our employees.
However, we didn't just want to build a functional factory, but a building that perfectly encapsulated the spirit of IWC. I helped drawing up the initial concepts for the building exterior and set the architectural tone, drawing inspiration from modernist exhibition pavilions.
The building's wooden core and the warm stone flooring convey a certain warmth and sense of luxury. The laboratory-like atmosphere of the production areas envelops the building's warm heart. And it is this juxtaposition of luxury lifestyle and precision engineering that describes perfectly the spirit of IWC.
What has your time with IWC informed you about the ideal architectural design for a watch manufacture?
Many production plants in our industry are designed as glass cubes. We wanted to avoid using only glass and went for panels of glass supported on a base with flat roofs that extend beyond the façade so that the watchmakers benefit from the architectural sunshade effect.
Thanks to the automatic sunshade system and mathematically calculated projection of the flat roofs, we managed to create a flexible space that can be easily divided and that benefits from ample daylight, but without the unpleasant glare from the sun.
Check out Bulgari's amazing new facade in Pavilion Kuala Lumpur