4 Beauty Tips From Celebrity Make-Up Artist Sarah Tanno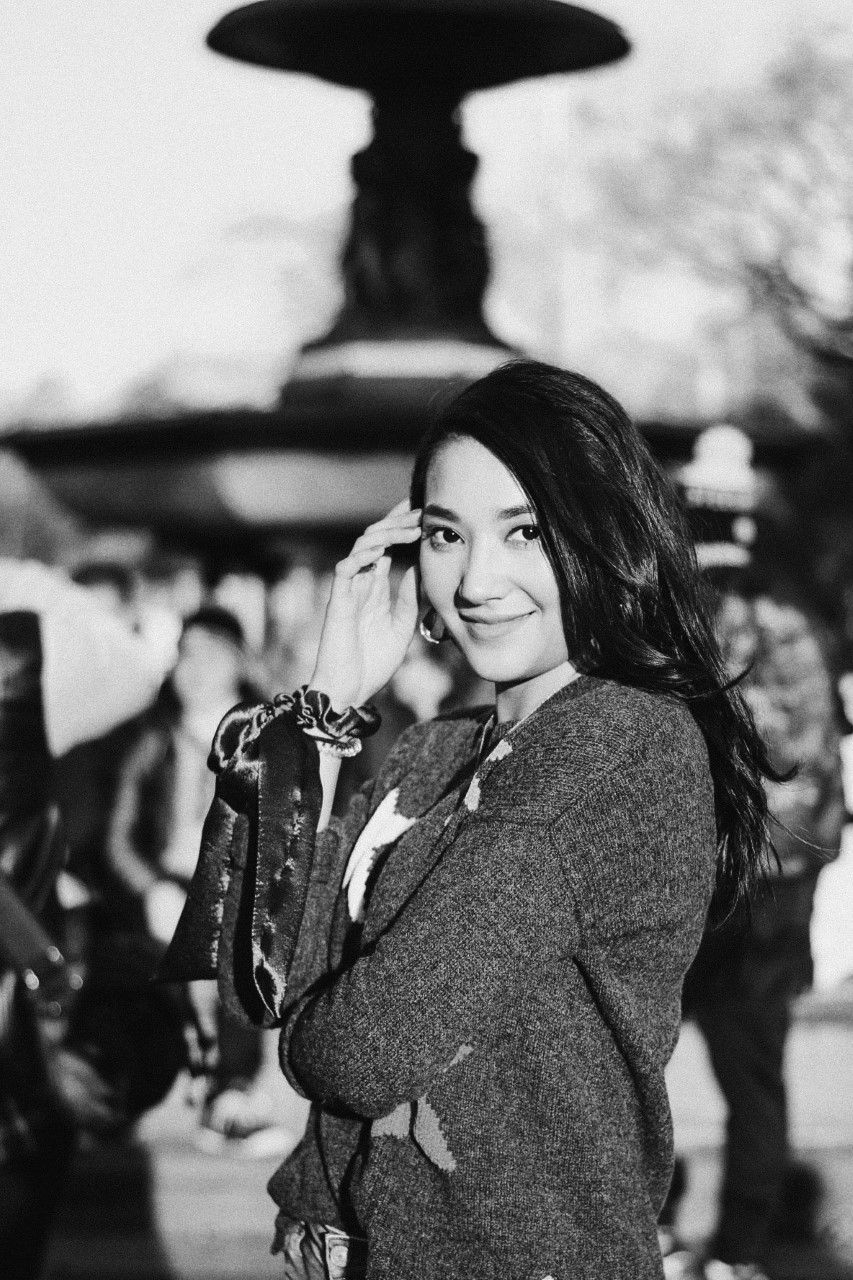 By Syameen Salehaldin
July 02, 2020
Lady Gaga's make-up artist teaches the art of creating a naturally flawless look
A 2006 Emmy winner for her work on American Horror Story and co-founder of Haus Laboratories, Sarah Tanno is also pop superstar Lady Gaga's go-to make-up artist. The global artistry ambassador for Marc Jacobs Beauty recently had a virtual masterclass where she dispensed her best make-up tips.
1/4 How To Apply Mascara
Use a make-up brush or a cotton bud against the back of your lashes or lids to prevent product transfer and for better application.
Alternatively, use a clean spoolie brush to separate your eyelashes. For extra lift, move the mascara brush vertically on the coated lashes.
Her go-to mascara at the moment is Marc Jacobs Beauty's At Lash'd Lengthening & Curling Mascara, which is available from July 30 onwards at sephora.my
2/4 How To Prep For Glowy Skin
Rather than piling on a ton of make-up, start by prepping your skin with moisturiser and face primer for that hydrated and smooth all day.
"Since the moisturiser hydrates and exfoliates at the same time, your make-up will blend in smoothly into your skin," said Tanno.
Prepping the skin with a primer mattes oily T-zones, blurs uneven texture and fine lines, obscures the appearance of pores and hydrates irritated skin.
Tanno recommended Marc Jacobs' Youthquake Hydra-Full Retexturizing Gel Crème Moisturiser and Under(cover) Blurring Coconut Face Primer.
Available at sephora.my here and here.
Related: 8 Best Face Primers For A Flawless Finish
3/4 How To Maximise A Concealer
Tanno suggested skipping foundation and use a concealer instead to create your make-up base. "Since you're in warmer climate, less is more because the more stuff you pile on your skin, the likelier the foundation will separate."
She added that the Accomplice Concealer & Touch-up Stick is a great tool in hot and humid conditions.
Another tip: Drag the concealer beneath your lip to sharpen the bottom of your lipstick or use it to contour.
Available at sephora.my
Related: Achieve Flawless Skin With These Cushion Foundations
4/4 How To Create A Flawless Finish
Always put powder where you need to and not all over the face. "I like to warm up my skin using beauty powder because it's much softer than using a bronzer," she said.
Marc Jacob Beauty's Accomplice Instant Blurring Beauty Powder will set everything in place with an added glow.
Available at sephora.my
Read also: The Best Face Mists In 2020
Images Marc Jacobs Beauty & Sephora