Malangeli: A Louboutin heel inspired by Angelina Jolie's Maleficent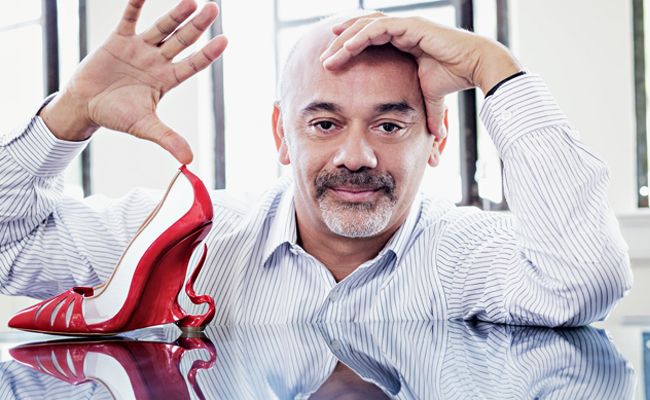 With RM 6,000, you can get your hands on a pair of Maleficent-inspired Louboutin heels designed in collaboration with the one and only Angelina Jolie.
After the release of its first nail polish collection, Christian Louboutin made headlines again with the launch of its Maleficent film-inspired 'Malangeli' heels, created in collaboration with Angelina Jolie.
We first set sights on this custom-made pair of Christian Louboutin heels when Jolie, the star of Hollywood blockbuster Maleficent, wore them throughout all the film's press events.
Now, thanks to the brilliant decision by Christian Louboutin, the brand has released a limited collection of the famed 'Malangeli' heels to loyal fans of the patented red soles.
On the press tour, the actress was seen strutting her 'Malangeli' shoes in three different shades – black, white and gold. Her shoes features a trickle of blood on the heel, a unique trait inspired by the film's spindle element.
Since the shoes were made-to-measure for Jolie, we won't be getting the exact design. However, we are rewarded with an option of black or red that still looks exceptionally chic.
Like any projects participated by Jolie, the profits from sales of 'Malangeli' will benefit the SOS Children's Villages, an NGO supported by the actress that provides stable, loving homes for orphaned and abandoned children in 133 countries.
Available in shades of black or red, the 'Malangeli' heels will be priced at USD 1,600 (RM 6,000) and are only available for pre-order at selected Christian Louboutin boutiques worldwide.
For more information, please call your nearest Christian Louboutin stores or visit the official website.
(Source and Photos: Christian Louboutin)
We recommend: