Meet Malaysian Fashion Designer Nigel Chia, Also Doll Maker Extraordinaire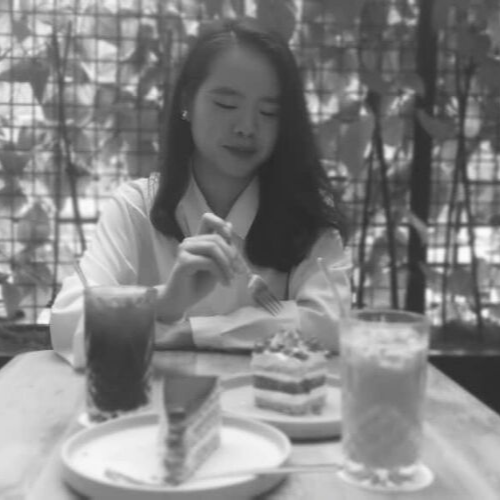 By Koyyi Chin
April 02, 2021
Much like the Grecian sculptor who brings his ivory creations to life, the fashion designer and doll maker is the modern Pygmalion
Nigel Chia's introduction to fashion was a little more abrupt than one would expect. While playing with his mother's vintage sewing machine out of curiosity (when his parents weren't looking, of course), he'd gotten his right index finger thoroughly punctured. And while it was no doubt a painful experience for his precocious five-year-old self, it hadn't deterred him in the slightest. Son to a home seamstress, Chia described it to be the defining precursor to creating his eponymous label, Nigel Chia Atelier, as well as his line of high-fashion ball-jointed dolls, the DeMuse Doll.
Cover story: Malaysia's Top Models Shikin Gomez, Natalie Prabha & Nia Atasha
The DeMuse Doll
Fashion goes beyond the surface, you see. It's all about that subtext. And a doll isn't just a collectable or a toy; it's an art form.
At the age of 10, Chia had gotten his very first Barbie. It was a Sleeping Beauty Barbie he had all but begged his mother to buy. "It's thanks to my mother that I got to be where I am today," says the 38 year-old designer. "I practically grew up in her tailoring room. She never reprimanded me or stopped me from playing with dolls. She'd even let me use her fabric scraps to dress them up, and I'd make miniature fashions shows with handmade dioramas as well as runways. I mean, sure, even if I didn't exactly fit the textbook example of boyhood with my hobby—which of course got me into a little trouble with some schoolyard bullies when I was younger—I was lucky enough to be surrounded by like-minded friends and a mother who taught me how to wield my first pair of fabric scissors."
But as he grew older, the novelty of Barbies faded, and while the budding doll maker would repaint the features of his own Barbies as well as re-dress them in his own works, there was only is much you could do with stiff-limbed dolls and cartoonish features. This led Chia to discover the world of realistic, collectible dolls instead as he wanted something that could better bring his vision of beauty to life.
See also: Lego Partners With Nintendo For The Ultimate Super Mario Experience
That vision came with a price, however. "It's an expensive venture, especially for an unemployed teenager," reveals Chia. "But I didn't let that stop me. I saved up allowances, I sold the Barbies I repainted, and kept going at it for two months until I got my first-ever ball-jointed doll.
"I was just so enamoured with her, and the possibilities that came with designing clothes for her to wear. Maybe it's because I've always been chasing this personal definition of beauty my entire life that I found my calling as a ball-jointed doll maker, because not only does it allow me to translate my two-dimensional visions to tangible creations, it gave me the chance to design collections that emulate those high fashion editorials—fashion goes beyond the surface, you see. It's all about that subtext. And a doll isn't just a collectible or a toy; it's an art form."
I believe that if you're doing one thing at its finest, whether it's a skill, a hobby or a profession, there's always someone out there who will appreciate what you're doing
From veterinarian student to full-time designer & doll-maker
It even became a business venture that tided him over the five years he spent in veterinary school, which Chia says was "like drinking bitter medicine". As unenjoyable as it was, he conceded that it became an enlightening journey; the struggle had simply solidified his determination to see things through, pushing himself out of his comfort zones and taking the plunge to apply for a scholarship at his dream fashion school, Raffles College of Higher Education.
"I realised that I was being too timid, that I was playing it safe by doing a job that I wasn't passionate about, just to make a living," reveals Chia. "Admitting to that truth was freeing, and it was a turning point that ended the self-doubt and the existential crisis I was experiencing. Even when I was the oldest student in my class at the age of 24, I never regretted my decision, nor the entire process it took me to graduate as the top student with my graduate collection earning the award for best collection in 2015."
Read also: Malaysian Philene Tan Co-Founded LA Fashion Brand Foundationals Right Out Of College
Fast forward to a year later, Chia's eponymous label was born, and the designer's second collection was presented in the following year during Kuala Lumpur Fashion Week 2017. Though Chia regards the thrill of seeing his creations on the runway, he admits that the ordeal of having to continuously release one seasonal collection after another was tedious and tiring, as he prioritised quality over quantity.
"Staying truthful to myself was the only way I could carve out my niche as an independent designer. I see myself as an artist more than a designer as I don't design based on trends or what sells. I prefer the classics, and I much rather prefer designing clothes that people would find themselves beautiful when wearing them. And I believe that if you're doing one thing at its finest, whether it's a skill, a hobby or a profession, there's always someone out there who will appreciate what you're doing."
ICYMI: Malaysian Designer Melinda Looi On Fashion, Family And Fortunes
Images Courtesy of Nigel Chia