A Closer Look At Mayamode, Malaysia's First Co-Working Fashion Studio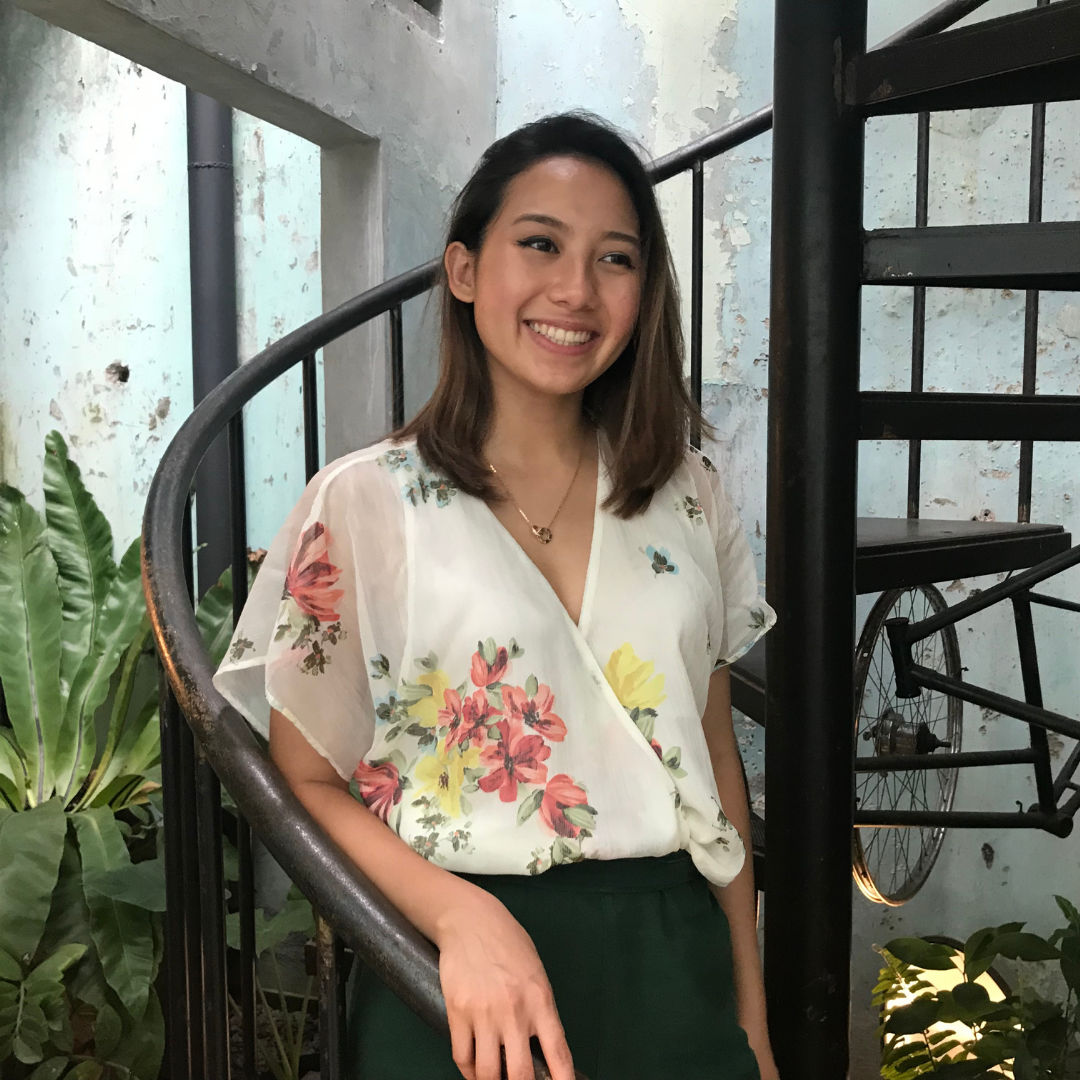 By Zue Wei Leong
April 08, 2021
Mayamode is a game-changer for young Malaysian fashion designers today—come take a tour of this exciting new space and meet the people who made it happen
Overlooking the greenery and serene lake that Taylor's Lakeside Campus is named after, is Mayamode, Malaysia's first co-working studio. As you walk into this new space, the most recent sustainability-themed collection by the university's fashion graduates are on full display.
Through the double doors, you will find a studio with an open layout of different stations, each offering the latest garment-making machines—from industrial-level sewing machines for all types of materials to waste-reducing pattern digitisers.
A collaboration between Kuala Lumpur Fashion Week (KLFW) and Taylor's University's newly introduced Bachelor in Fashion Design Technology programme, Mayamode will be used to impart integral, industry-level skills for young fashion students, while also offering the wider fashion community in Malaysia, such as designers and entrepreneurs, access to high-end equipment to kickstart their projects.
We sit down with the co-directors of the undergraduate programme, Maria Sandra Wijaya and Andrew Tan, who is also the founder and CEO of KLFW, to discuss how Mayamode will help Malaysian fashion designers unlock their potential and reinvigorate the country's pandemic-struck fashion industry.
See also: The Collab Store At Four Seasons Place Showcases The Best In Malaysian Fashion
Nurturing young talents
For Wijaya, Mayamode is as an extension of the Fashion Design Technology Bachelor's programme and serves as a conduit for young designers to achieve commercial success.
"Fashion is a tough, fast-paced industry and we want our students to be prepared for the real world," she says. "We don't just want them to read about the latest fashion technology—we want them to know how to use it!
With a background in all things fashion, from design to marketing and management, Wijaya has seen firsthand how quickly the fashion scene has evolved. She uses the global rise of sustainable fashion as an example.
"Right now, we all understand how important it is for fashion to be sustainable but it can be near impossible for fashion students and young designers to implement it in their practices," she says. "But if they had access to our pattern plotters, digitisers and drafting facilities, they would be able to calculate their fabric consumption and use the technology to reduce wastage."
See also: Disney's Raya And The Last Dragon Inspired A Modest Fashion Collection By Homegrown Brand, CalaQisya
Elevating Malaysia's fashion industry
Over the last decade, KLFW has become one of the most-anticipated fashion events of the year, where we can look forward to collections by the biggest names in Malaysian fashion including Dato' Sri Bernard Chandran, Melinda Looi and Alia Bastamam.
But it is also an important platform to uplift emerging talents in Malaysia. Under his direction, Tan has spearheaded many off-shoot projects to support budding fashion designers, such as Fashion Forward Batik Malaysia and One Common Mission. Mayamode is no different.
With this co-working fashion studio, his goals are two-pronged. First, he wants it to be a practical solution for existing fashion designers. "We don't have an ecosystem that makes it easy for new designers to launch their careers," he explains, "Without access to industrial-grade equipment, they will find it challenging to make samples or fulfil the minimum quantity order—it must all be done by hand!"
He adds: "The sheer cost of production can decimate any hope of launching a ready-to-wear collection, even before a designer gets started."
Tan's long-term mission is to future-proof the skills of all Malaysian fashion designers. "Designers of tomorrow need to stay competitive and incorporate fashion and textile technology into their entire process," he says. "I daresay that in 10 years, our industry could match and surpass those of our Commonwealth counterparts—with the right value chain and more support from the government."
See also: Fiziwoo, Kit Woo, Supercrew & More: The Online Store Featuring The Best Malaysian Designers
A beacon of hope
The two fashion pioneers also hope that their efforts will reinvigorate the pandemic-struck industry.
"The last year has been extremely challenging and it continues to be," comments Tan, "But it's not all doom and gloom. With Mayamode, we can help designers adapt to changing consumer demands. We can already see how resilient our creative community has been with the rise of loungewear and essentials to cater to those who have been staying at home and working remotely."
Related: Rihanna Is Putting Her Luxury Fashion Label, Fenty, On Pause
Photography Khairul Imran