MING Hits All The Right Notes As A Malaysian Luxury Watch Brand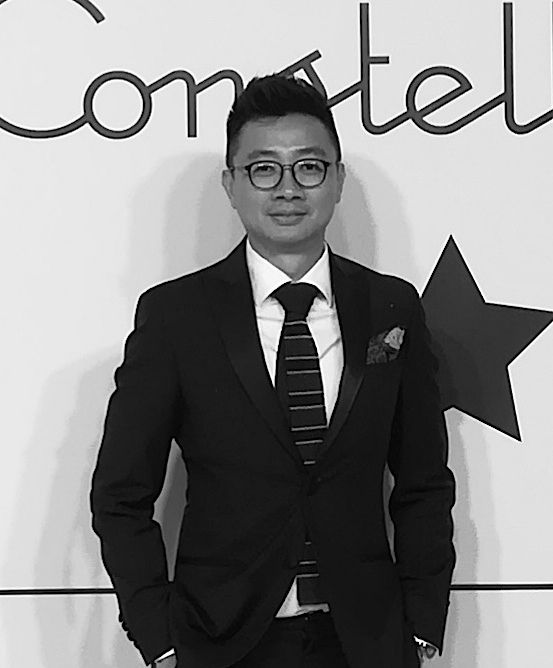 By Brian Cheong
April 17, 2018
Launched last year, the first MING watch, the titanium two-hand model 17.01, sold out all 300 pieces in a matter of hours. The Malaysia-based brand is a collective effort of six watch enthusiasts and collectors, Ming Thein, YF Chek, Chan Kin Meng, Jacky Lim, Praneeth Rajsingh and Dr Magnus Bosse. As MING launches its third watch model, 17.03 with GMT function, head designer Ming, 32, dishes on its beginning, its present and its future.
Why did you decide to launch your own watch brand?
As a collector, you always want something different but you realise that in recent years, what you want don't really exist anymore. For me, what's lacking is something that's simple and original but with hidden complexities. Something that is properly thought through and not just slapped on for bragging rights. Something that is technically interesting but not so busy that it doesn't fulfill its primary function as a watch.
We don't need to wear a watch these days; we wear a watch because it makes us feel good. But you also don't want to have to go and beg a dealer to allocate you a piece by paying premium price and then wait three years for it. That's not a nice feeling for the customer.
Also read: An interview with watch collector Dato' Sri Jeffrey Raymond on finding the perfect timepiece
To build a new watch brand, and a Malaysian one at that, from scratch is rather ambitious. Why did you decide to take this route?
It would be disingenuous to take on a defunct brand. We've seen enough of that and how they are often stretched in terms of credibility.
Don't miss: #GenerationT: The Who, What And Why
Who are MING created for?
MING fills the gap between a run-of-the-mill entry-level piece and when you're not quite ready yet to spend a silly amount of money on a super-luxurious watch.
How did you end up designing the watches?
I've been designing watches even before this. When I started collecting, I couldn't afford the things I wanted. Thankfully, because of my connections on a watch forum (PuristSPro.com), I still got to see and photograph them. (Ming is also a professional photographer who has been commissioned by the likes of Jaeger-LeCoultre, Maitres du Temps and Girard-Perregaux.)
I started scribbling down what I'd like to add to the watch. With my training as a theoretical physicist, I eventually got into designing. It eventually got to be a bit controversial because I started proposing magnets and liquids (two big watchmaking no-nos) in watches. Of course, now you have Breguet and HYT doing those things but back then the only person who didn't laugh at me was Jack Forster (the editor-in-chief of Hodinkee whom he got to know on the forum).
I continued to develop my own ideas and then discovered Ludwig Oschelin's Ochs und Junior where I was able to commission several very bespoke pieces based on my designs. That was where I learn how to keep the design simple and clear, and remove a lot of the other things that I thought was attractive at the time.
Every detail is important to me, so much so that I even took it upon myself to design the packaging and the labels for MING.
Form or function first?
I design around the movement. And the movement has to be reliable, robust, easy to service and nice to handle.
Tell us about the design process for 17.01.
This project started in 2014, the design in 2015, and the prototypes in 2016. We have a laundry list of criteria; things in place that would make us buy from a collector's point of view. The chronometry has to be there, the design has to be there, and the attention to details has to be there. We wanted to bring all that collecting experience and distil it into a product that is acceptable and appreciable.
17.01 went through 6 major revisions and 57 minor revisions. Suppliers thought we weren't being serious at first. Our launch was delayed by seven months because we kept rejecting the components; the quality was not what we expected.
How did you get the word out when 17.01 was finally released last August?
I got in touch with Jack and told him we were launching this watch. He was intrigued enough to ask if he could write about it. I think that played a large part in getting the word out.
Why do you think it was an instant hit?
It was the right watch at the right price at right time. It was distinctive and different enough. It was launched at a time when there were all these vintage reissues, which weren't so interesting. Plus, it gave a lot of bang for buck.
What went through your mind after its unexpected success?
That we shouldn't have made it a limited production (laughs). More importantly, where do we go from here? We couldn't do another 17.01 so we challenged ourselves a little more. Our next watch was 19.01, which happened because we met the right partner, Manufacture Schwarz-Etienne in La Chaux-de-Fonds.
The right partner should be able to come up with solutions or options for you, no matter how crazy your idea is. I need to know what can be done from the manufacturing point of view.
How was 19.01 conceived?
If there were no limits, what would the ultimate simple daily-wear watch look like? As such, 19.01 was conceived without a target price. In the end, it features a movement exclusively made for us by Schwarz-Etienne, an MSE100.1 with a double barrel and space on the dial side (to add things later). 19.01 is a deliberate curve ball to showcase what we can do beyond the 17 series.
What's next for MING?
I'm already working on the next seven 19 series watches. As a brand, I don't foresee us growing too big because we want to be able to control the end customer experience. We want to make sure that every customer gets the same experience. I will continue to do this for as long as I believe in it – once that stops being true, I think we would just shut it down.
Click here to read more about the designed in Kuala Lumpur, Swiss-made mechanical watches.