Netflix's The Queen's Gambit: Beth Harmon's Best Looks And How You Can Wear Them Too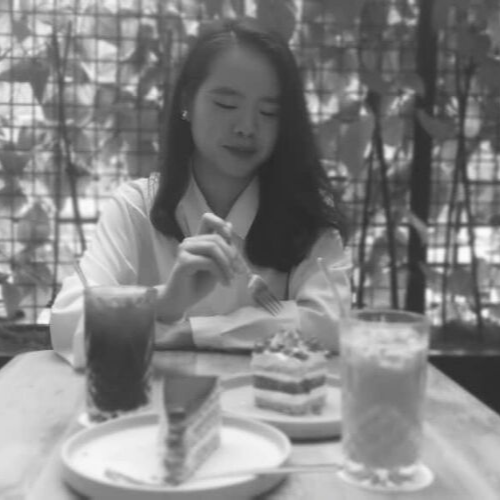 By Koyyi Chin
December 24, 2020
Everybody's favourite chess prodigy didn't just renew our interest in the game—she did it with style too
Based on the 1983 novel by Walter Tevis and set between the '50s and '60s, Netflix's The Queen's Gambit made waves across the world, even earning critical praise including from author Stephen King. And while Anya Taylor-Joy's electrifying performance as Beth Harmon in this thrilling series has undoubtedly captivated audiences worldwide, vintage fashion lovers would definitely have noticed the fictional chess genius' distinct wardrobe (designed by French costumer Gabriele Binder) and how it coincides with her coming-of-age journey throughout the episodes.
ICYMI: Costumes From Netflix's "The Queen's Gambit" And "The Crown" Featured At The Brooklyn Museum
1/6 It's All in the Collar
One of the more prevalent features in '50s and '60s women's fashion was the shirt collars. In the first picture above, Harmon sports a sleeveless Peter Pan collared top on the left, while on the right, she wears a short-sleeved sheath dress with a pointed flat collar for detail.
For those who love a cute little throwback but with a modern twist, contrasting collars of different fabrics or colours (be it on coats, dresses, or blouses) make for a great statement piece.
Read also: Prince Charles On Style And His New Sustainable Fashion Collection
2/6 Cinched Waists and Circular Skirts
Another trend flaunted throughout the series is the voluminous flare of circular skirts. Other than providing the preferred silhouette of an exaggerated hourglass figure of the time, they signify our protagonist's embrace of her femininity as she becomes more financially independent.
Those who enjoy the visual cues of character development may have noticed that during the Las Vegas U.S. Open Chess Championship in 1966, Harmon is spotted wearing a black-and-white ensemble dubbed the Townes Dress in the Brooklyn Museum's virtual exhibition, the pattern of her dress faintly mimicking the elements of a chessboard—which becomes a recurring theme in the episodes to come.
For women who want to add a dash of sporty chic, pair these dresses or skirts with tees, blazers and sneakers. For those who want to stick to the classics but would like to add a little of your own personality, wear it with a belt or a sash of your choice to accentuate those curves.
Read also: Chanel Unveils The Stunning Métiers D'art Collection 2020/2021 At Château De Chenonceau
3/6 Incognito but Make It Hollywood
During the boom of mod subculture in the '60s, the miniskirt was a fashion movement that not only represented the playful, rebellious youth of the decade but symbolised the liberation of women as well. This is echoed in the way Harmon settles into her own skin and struts out confidently in one of the episodes (pictured above).
So whether it's a sunny afternoon in the city or a trip to your local grocer, channel your inner Hollywood starlet while sashaying along the boulevard in your favourite blouse-miniskirt combo—fitted or flared. Pair it with accessories such as a silk bandana or headscarf for that extra flair. Add mystery by simply putting on a pair of oversized cat-eye sunglasses.
Read also: The Best Looks From Chanel SS 2021 Hollywood-Inspired Runway Show
4/6 Cardigans and Retro Prints
Nothing says comfort like a cosy woollen cardigan. Pair your softest knitwear with jeans and tee for a relaxed combo. Or juxtapose the homely appeal of the cardigan with a patterned or brightly coloured top for an outstanding contrast.
5/6 The Many Ways to Wear a Turtleneck
The black turtleneck is an iconic classic. Favoured by the likes of Audrey Hepburn, Andy Warhol, the Beatles and Yves Saint Laurent, this seemingly simple top is highly versatile. For those who love a little drama, dress the turtleneck up with a statement jewellery and contrast the tight-fitting top with a billowing circle skirt. For the understated look, layer with different fabric textures such as a pinafore.
But nothing says timeless chic quite like throwing on a pair of capri pants and flats.
Read also: Miu Miu Reimagines Vintage Dresses For A New Collection
6/6 The Mod Dresses
Remember the Twiggy look that was all the rage in the '60s? Think bold eyeliner, hand-drawn faux lashes, ball-shaped silver earrings and the florescent pink shift dress.
While not as bold in her colour choices when compared to Twiggy's or Saint Laurent's iconic Mondrian dress, Harmon has on both occasions worn this specific design. Much like the Townes dress, they are a subtle nod to the chess game with their two-toned colours and structured geometric lines.
For those who want a modern take on the shift dress. shape the waistline with a belt or a sash. Dress down with a pair of sneakers or add sass with pair of knee-high boots.
ICYMI: Former First Lady Michelle Obama Inspired The Fugeelah By Dhani Illiani Collection