All In The Details: What We Love About Tasha Fusil's 3 Dreamy Wedding Dresses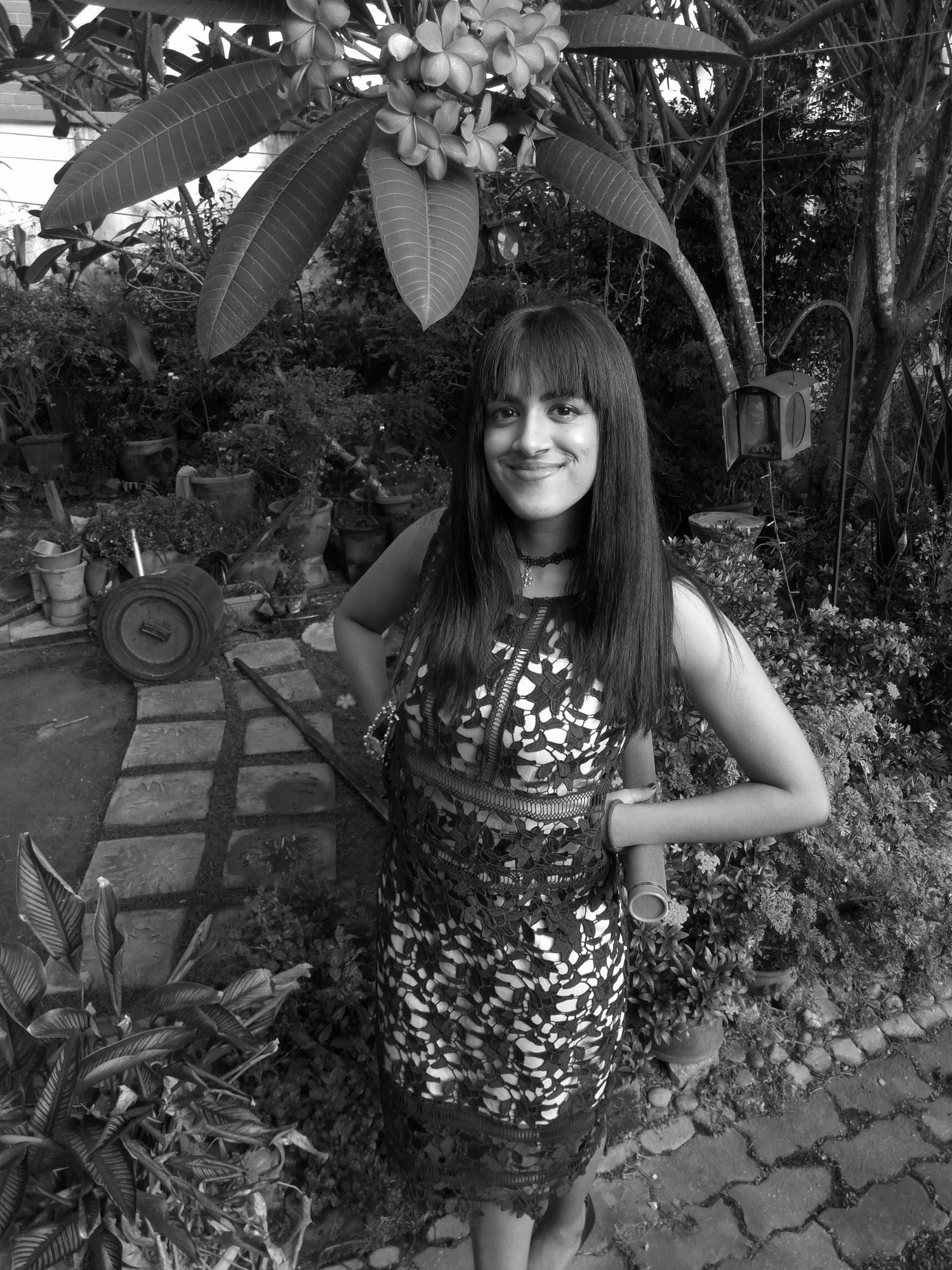 By Tania Jayatilaka
February 28, 2019
From planning the wedding she's always dreamt of to walking down the aisle with her beloved groom, Tasha Fusil's girl-next-door beauty and flawless style have long captivated us; and the journey of marriage has seemed only to heighten her flair for balancing elegance, poise and creativity in her outfits. This fashionable bride shares how she achieved the perfect look for 3 distinct backdrops: an akad nikah in Janda Baik, a glittering wedding reception in Kuala Lumpur and an intimate reception in Bali.
Brides-to-be everywhere: prepare to be inspired.
The story behind Tasha Fusil's exquisite wedding dresses is as delightful as the gowns themselves, rife with all the little quips that will reassure you in those high-strung moments that it will all be worth the effort on the big day.
In her usual light-hearted persona, Malaysia Tatler's February 2012 cover-star graciously gave us the inside scoop on what has been one of her favourite parts of planning her 2018 wedding: choosing a bridal outfit in sync with her personality.
In case you missed it: Tasha Fusil & Arfiz Ghaus' Dazzling Wedding Reception
Chapter 1: The Akad Nikah
Tell us about the gown you wore in Janda Baik.
For my solemnisation, I went for a Nurita Harith dress made out of duchess crepe. I wanted a clean silhouette so that I could play with the details. It had a gathered asymmetrical neckline; tulle sleeves with pops of colourful embroidery and brass embellishments. Some of the embroidery was also stitched on to my veil.
Which design details did you love most about the Nurita Harith dress?
The team thoughtfully added turquoise sequins on the sleeves to match my turquoise lobster heels. The lobsters are a nod to an episode on Friends where Phoebe talks about finding your perfect match, a.k.a your lobster. I thought it was a nice, light hearted sentiment to carry us through the day!
Describe your overall bridal looks in just 3 words.
Modern, understated, playful!
Read also: Enchanting Bride Melissa Sin Unveils The Magical Dresses & Details Of Her Big Day
How did you balance expectations of friends & family versus your own design ideas?
Some family members might have wanted to see me transform into the quintessential princess bride- lots of lace and volume, all topped off with a bedazzling tiara. I had to gently counter those suggestions. But I was reminded often that I still needed to look like a bride!
So I kept that in mind- that's probably why I chose white for all occasions. I also relied on my mum and sister heaps for emotional support.
Khoon Hooi suggested using a bold, white and silver brocade fabric. This gown turned out much more glam than I had originally envisioned, but I loved it. All the elements combined to create something that felt elegant but a little bit edgy.
So it's safe to say that the dress exceeded your expectations?
I think they turned out even better than I had imagined and hoped for, so yes. They were all special in their own ways and I became quite attached to all three dresses by the end of it all!
I think the styling also brought it all together- Syed Faisal did my hair and make-up for the KL reception and I thought he did a great job.
What did you enjoy most about working with Khoon Hooi and Nurita Harith?
Ultimately I think that Khoon Hooi and Nurita had a design aesthetic that I identified with most. Initially window shopped a little- I went to a few places to try on dresses or to get a feel for the fabrics and cuts that designers used.
I thought this was pretty important because I couldn't rely just on what I saw online or on other people's experiences.
Khoon Hooi and Nurita were lovely to work with- incredibly creative but down to earth. They were accommodating to the requests and ideas that I had, but also knew when to push back.
See also: 12 Prominent Asian Weddings To Remember For All Time
Chapter 3: The Reception in Bali
Tell us about the gown you chose for the Bali wedding reception.
I wore a tiered dress made out of a luminescent tulle and a finely beaded bib top with cap sleeves. Rizalman put a very light touch to the details and construction of the dress- it was delicate and dreamy.
With Rizalman, I didn't come in with anything too specific- just the sense that I wanted something minimal and modern. And off he went! But all 3 designers have a great appreciation for the finer details and most importantly- they can keep to a schedule.
More: 9 Romantic Getaways In Malaysia For The Perfect Couple's Retreat
I spent a disproportionate amount of time on Pinterest. I would scour and pin for hours into the night. I obsessed over certain design details that kept standing out and took note of the things that I didn't quite like.
Take us back to the beginning: what inspired the designs of your 3 dresses?
Well, I started with an overwhelming amount of crazy wants and desires, so there was satisfaction in distilling that down to a few key ideas that I eventually loved and felt excited about. Seeing and trying my dresses on for the first time was also a treat.
Although most classic, hallmark wedding gowns are beautiful, they tend to either be very feminine or glamorous.
I knew I wanted something less traditional and a little more pared back, but still memorable. So like any bride, I spent a disproportionate amount of time on Pinterest.
I would scour and pin for hours into the night. I obsessed over certain design details that kept standing out, and took note of the things that I didn't quite like.
Any essential style tips for an outdoor wedding?
Some degree of comfort is key. It's a more relaxed occasion, so go with materials that breathe and let you move with ease. I was on my feet a lot more during the outdoor ceremonies, so pick the comfier shoes and maybe forego a design with a long train. Hairspray and lots of hair pins!
Also, this isn't a style tip, but make sure to eat a solid meal beforehand and if you are partial to caffeine, keep a stash of cold brew coffee nearby to push you through the heat!
See also: 6 Dresses, 2 Destinations & Countless Memories Inside The Wedding Of Ju Nn Phang & Aaron Tey