Karl-Friedrich Scheufele, The Man Behind Chopard's World-Renowned Luxury Watches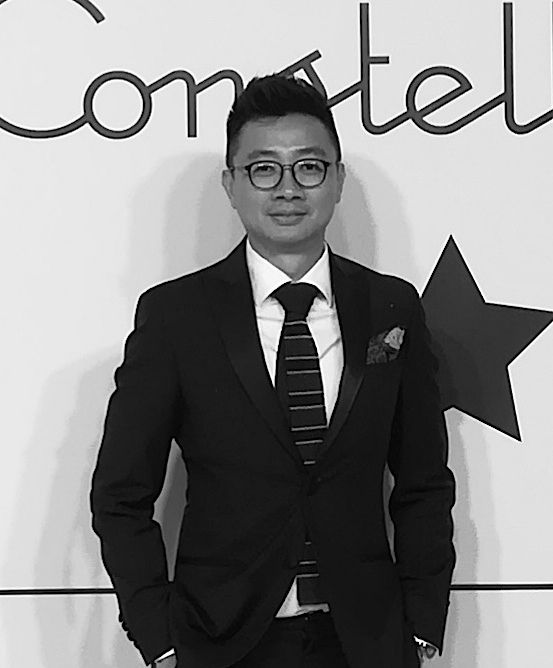 By Brian Cheong
May 17, 2021
On the occasion of the Chopard manufacture's 25th anniversary, co-president Karl-Friedrich Scheufele shares how his expensive plan to elevate the company's high watchmaking skill has paid off
In the early 1990s, while the Swiss watch industry was still reeling from the aftereffects of the quartz onslaught, Karl-Friedrich Scheufele made the bold decision as co-president of Chopard to invest in a movement manufacture. Costly and risky, Scheufele felt that it would be to the company's benefit in the long run to possess the ability to create their own movements. He saw it as the only way for Chopard to gain independence as a watchmaker and become "the master of our own destiny."
The Fleurier manufacture became fully operational in 1996 and it commemorated its opening with the release of calibre 1.96 that combined a bi-directional rotor with twin barrels, a standard feature in Chopard's signature L.U.C watches. The calibre would eventually appear in the L.U.C 1860 the following year. "It was very important to me that we didn't launch just another automatic movement," stressed Scheufele then.
See also: Special Edition Chopard Watches Celebrating The 25th Anniversary Of Its Manufacture
What made the calibre 1.96 stood out were 1] the twin-stacked barrels that provided 65 hours of power reserve, 2] the bi-directional winding system (as opposed to the more common unidirectional rotor) that lent it greater efficiency, and 3] the Poincon de Geneve and COSC certifications that verified the authenticity of the calibre—not to mention a huge validation for the Chopard watchmaking team's hard work and dedication.
First and foremost, I wanted our watches to be really authentic and have integrity
The manufacture would only grow in strength. There have been many breakthroughs since, notably the L.U.C Quattro, the world's first wristwatch with four barrels, the L.U.C Chrono One which remains one of the most technically advanced automatic chronographs, and, of course, the L.U.C Full Strike, the world's first minute repeater with sapphire crystal gongs. The latter won Chopard the coveted Aiguille dOr prize, the highest honour at Grand Prix d'Horlogerie de Genève (GPHG) in 2017.
See also: Why Chopard L.U.C Is The Perfect Watch For The Discerning Gentleman
Chopard's contributions to the world of high watchmaking is undeniably immense, helping the company to solidify its position amongst the best of the best in the field. Clearly there is much to celebrate as the Fleurier manufacture enters its young 25th year. In this exclusive interview with Tatler Malaysia, Scheufele reflects on the past and shares what lies ahead.
How do you feel about the manufacture celebrating its 25th anniversary?
It's a good feeling because we have a nice track record of interesting movements and complications. But obviously we still have a lot of plans.
It has been a pet project for you from the start. Why was it important that Chopard has its own manufacture to conceive and design its own movements?
First and foremost, I wanted our watches to be really authentic and have integrity. Second, it was important for us to become independent when it comes to sourcing for movements. And third, we managed to integrate a whole world of craftsmanship which we wouldn't be able to if there hadn't been a manufacture. The response—from clients, journalists and partners—proved that we were perfectly right in doing so, and doing it an an early stage.
You came out strong with calibre 1.96, considered to be one of the most important new movements in the modern era.
The fact that we still use it today in almost the same configuration is living proof how significant that movement was. We did the right thing to set the bar high. I remember we were trying to imagine what would be needed instead of just looking at the past and stay on the safe side. We had the spirit of a startup at that time.
I dare say you've kept that spirit alive even today. How do you support your team to achieve these goals?
I still remain very hands-on. I constantly meet up with the team and remind them that there's no greater satisfaction than having tackled something difficult and finding out that it works. And I think everyone is in that mode. I hate to be complacent.
We don't want to expand our production or over-expand our footprint as a brand because I believe that quality always has to come first
Do you innovate for the sake of innovation?
The client always has to be your focus. There has to be a goal behind the innovation, and our goal is to make the watch more dependable and easier to read for the client. For those who enjoy complications, we strive to add something they haven't seen before. I mean, there are different goals but the ultimate goal is to connect first and foremost with the client's wish or need or passion. We are at the service of this, not the other way around.
What's your favourite innovation so far?
The Full Strike's sapphire gongs. The movement is classic in its layout but we combine that with something unique that had never been done before.


What are your top 3 milestones in the last 25 years?
The first is undoubtedly the release of calibre 1.96. The second, and this is probably an answer you didn't expect, is Fleurier Ebauches. We founded this second manufacture for a more industrial production of movements and this took us a big step closer to total independence. Last but not least, the Full Strike. It's actually hard to single out one watch as we've had a number of great watches but if I had to pinpoint one, the Full Strike would be it.
What is your vision for the manufacture in the next 25 years and beyond?
We're in the middle of a journey, which I think is a critical moment when we have to make sure that our brand, products and everything that we do also appeal to the younger generation. They are our link to the future. That said, we don't want to expand our production or over-expand our footprint as a brand because I believe that quality always has to come first.
The other goal I have is to ensure that Chopard continues to operate as a family company. This is something we cherish very much.
See also: Julia Roberts Stars In The New Chopard Happy Sport Campaign