The Hour Glass And Hublot Celebrate 40 Years Of Partnership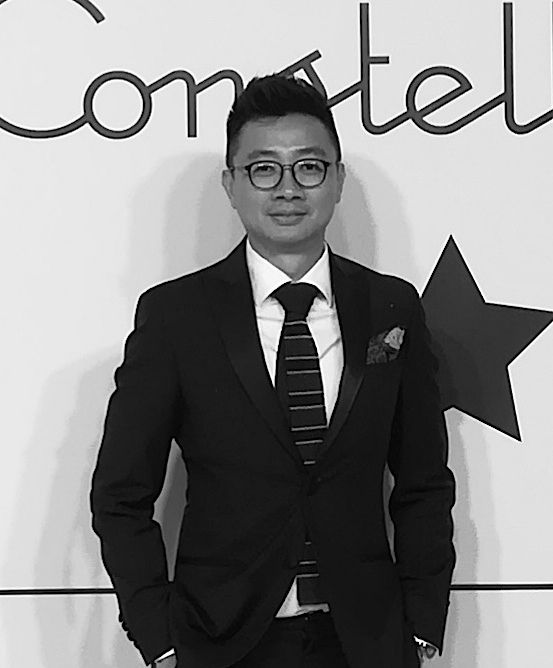 By Brian Cheong
February 16, 2021
The Southeast Asian luxury watch retailer and Swiss watchmaker have been steadfast partners from the very beginning
Hublot made its debut at Baselworld in 1980, and it was at this annual watch and jewellery fair in Basel, Switzerland that The Hour Glass (THG) was also first acquainted with the fledgling watchmaker. Established only a year earlier, The Hour Glass was looking for a signature brand to complement their concept of specialist watch retailer. Hublot caught their attention with its nautical watch that boldly combined gold and rubber—common today but shocking back then.
Throughout the four decades, both partners mirrored each other's growth from industry rookies into household names, and have remained fiercely loyal to each other. When Hublot's founder Carlo Crucco decided to retire, it was THG's co-founder Dr Henry Tay who approached the legendary Jean-Claude Biver to consider joining Hublot.
"At Baselworld 2004, I had lunch with a dear friend, Jean-Claude Biver, who had several years before sold Blancpain to the Swatch Group and was subsequently appointed by Nicholas Hayek Sr to lead the relaunch of Omega," said Tay in a press statement. "After the success of Omega, Jean-Claude was restless and was seeking a new challenge. I advised Jean-Claude to contact Carlo, whose children were not interested in managing Hublot, and to come to an arrangement with Carlo to gain full operational control of Hublot and build another success story with this unique marque.
"A few months later, Jean-Claude called to say he was on board as a partner in Hublot. Not long after, he launched the Big Bang, which I instantly knew was going to be a great success—and the rest is history."
See also: A Black Diamond Watch By Hublot & Takashi Murakami
Such is the strength of their relationship that watch enthusiasts in Southeast Asia immediately link the two together whenever either name is uttered. Over the years, there have also been many memorable collaborations; here are three recent examples around the region that aptly demonstrate the dynamics of this enduring partnership.
Thanks to The Hour Glass, Hublot has had an incredible development in Southeast Asia in the last 40 years with seven boutiques today. The Hour Glass has really been key in the success of the Hublot brand, in particular since 2005.
Hublot FIFA World Cup Pop-Up Store in Kuala Lumpur
In 2018, the world was gripped in World Cup fever, and as the official timekeeper of the greatest football event, Hublot fanned the frenzy with special events across the globe. In Kuala Lumpur, THG and Hublot set up a massive pop-up store in Pavilion Kuala Lumpur, complete with a mock football field where a charity friendly match was played. The pop-up store also debuted the official Hublot World Cup watch, Big Bang Referee 2018 FIFA World Cup Russia, which is also the first ever Big Bang smartwatch.
The friendly match that included players such as Joe Flizzow, Dato' Setia Aubry Mennesson and Roen Cian Nagapan, raised RM30,000 for Make-A-Wish Malaysia and OrphanCare Foundation.
See also: Hublot Ups The World Cup Mania with Special Limited Editions
Hublot's Biggest Pop-Up Store in Singapore
In 2015, Hublot opened its largest pop-up store in Singapore's Orchard Road—a record that still holds today. Occupying over 1,000 sq m space and rising 7m in height in front of Ngee Ann City, the store was built to commemorate 10 years of the Big Bang as well as the island republic's Golden Jubilee. Hong Kong superstar Donnie Yen officiated the opening.
Special Edition Watches for Southeast Asia
Last year, before the pandemic shut the world down, the partners got together to create three special edition watches for their Southeast Asian clientele. Comprising all three of Hublot's emblematic models and embodying the watchmaker's Art of Fusion philosophy, the Big Bang 44mm Chronograph SEA Edition, Spirit of Big Bang SEA Edition and Classic Fusion Aerofusion Chronograph SEA Edition all feature innovative combinations of materials (think gold with carbon fibre, rubber with titanium, ceramic with King Gold). Classic black might have been the dominant hue but the watches were injected with enough edginess for a very contemporary vibe.
See also: Black Beauties: Hublot Releases Watches Designed For Southeast Asia