The Business Of Fashion Watches: Cerutti 1881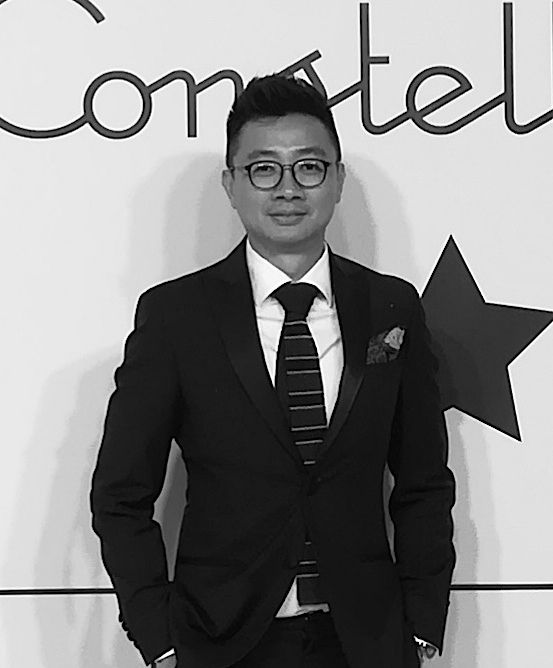 By Brian Cheong
May 08, 2018
At the recent launch of Cerutti 1881's Odissea Master, we spoke to Rajiv Mehra, the Hong Kong-based regional sales director of Fortune Concept Limited, about the brand's latest timepieces and its forte in a competitive market.
Cerutti 1881 is more than a fashion brand, it's a lifestyle
Founded in Paris by Italian fashion designer Nino Cerutti in 1967, Cerutti 1881 started out as the choice apparel for discerning gentlemen and women. It then went on to find Hollywood fame when its threads appeared on the likes of Tom Hanks, Michael Douglas, Kathleen Turner and Sharon Stone in such films as Big, Fatal Attraction, Jewel of the Nile and Basic Instinct respectively.
Today, it has evolved into a major global brand that has expanded beyond suits and dresses to include sunglasses, jewellery and watches, which are all produced and distributed under license by ILG, the parent company of Fortune Concept Limited. In Malaysia, the watches are distributed in partnership with AD Time Sdn Bhd.
"If I want to know the time I don't need a watch. Watches are purely a fashion statement now, a fashion accessory instead of a time-telling instrument. Watches serve as your style companions for different occasions – different watches complement different activities such as daily wear, weekends, outdoor sports and clubbing," observed Rajiv.
"So while the core product of Cerutti 1881 is the apparel, like most traditional fashion brands, it is today known as a lifestyle brand with complementary products such as watches and small leather goods. We want to give our customers a lifestyle experience rather than just a watch or a fashion experience."
Understanding its audience
"Five years ago, our main consumers were above 35. Now, they are between 25 and 45," noted Rajiv. "The younger generation loves a nice product with a good story; they want to belong to a lifestyle."
As such, Cerutti 1881 watches have evolved to cater to trendier tastes. A good example, according to Rajiv, is the new Odissea Master. The model's distinction is its striking looks – a large square case with similarly shaped chronograph counters and plenty of interesting details. For instance, the case is ion-plated and bolted down by silver screws. The lines on the bezel join up with the inward-angled indices to create 3D infinity box effect. Red accents only enhance its sportiness.
"The Odissea Master can be worn by a guy who is 40 as well as a guy who is 25," said Rajiv. "It's explicit in terms of design, a very eye-catching watch that you want to put on to show off. Not many (fashion) brands do this shape."
For more fashionable square watches, check out these icons.
Anticipating market demands by offering the right choices
While it is a global brand, Rajiv points out that Cerruti 1881 is also savvy enough to create smaller collections for different regions. "For instance, rubber straps are popular in Malaysia. In the Middle East, they don't like rubber straps so we offer more leather strap options."
Product offerings are also diverse. The watches boast Japanese mechanisms with design input from its teams in France, Hong Kong and even Switzerland. Apart from Odissea Master, this year's new collections include Dervio, a more classical chronograph in a round case with black sunray dial, Ruscello, another sporty-looking chronograph but in blue, and Praiano, an elegant gentleman's watch with Roman numerals and a distinctive "C" motif framing its crown.
Working with a good partner is key to its success in Malaysia
Rajiv is happy to have a partner in AD Time in Malaysia. "The brand was launched here in 2005. With no fashion store here, the brand was built solely on the strength of its watches," he enthused. "It's a testament to what we can do when we have the right support with a partner who also believes in the brand. A partnership is like a marriage; there must be trust and commitment, and we've found that in AD Time."
Must-read: The different types of gold in watchmaking