Miu Miu Reimagines Vintage Dresses For A New Collection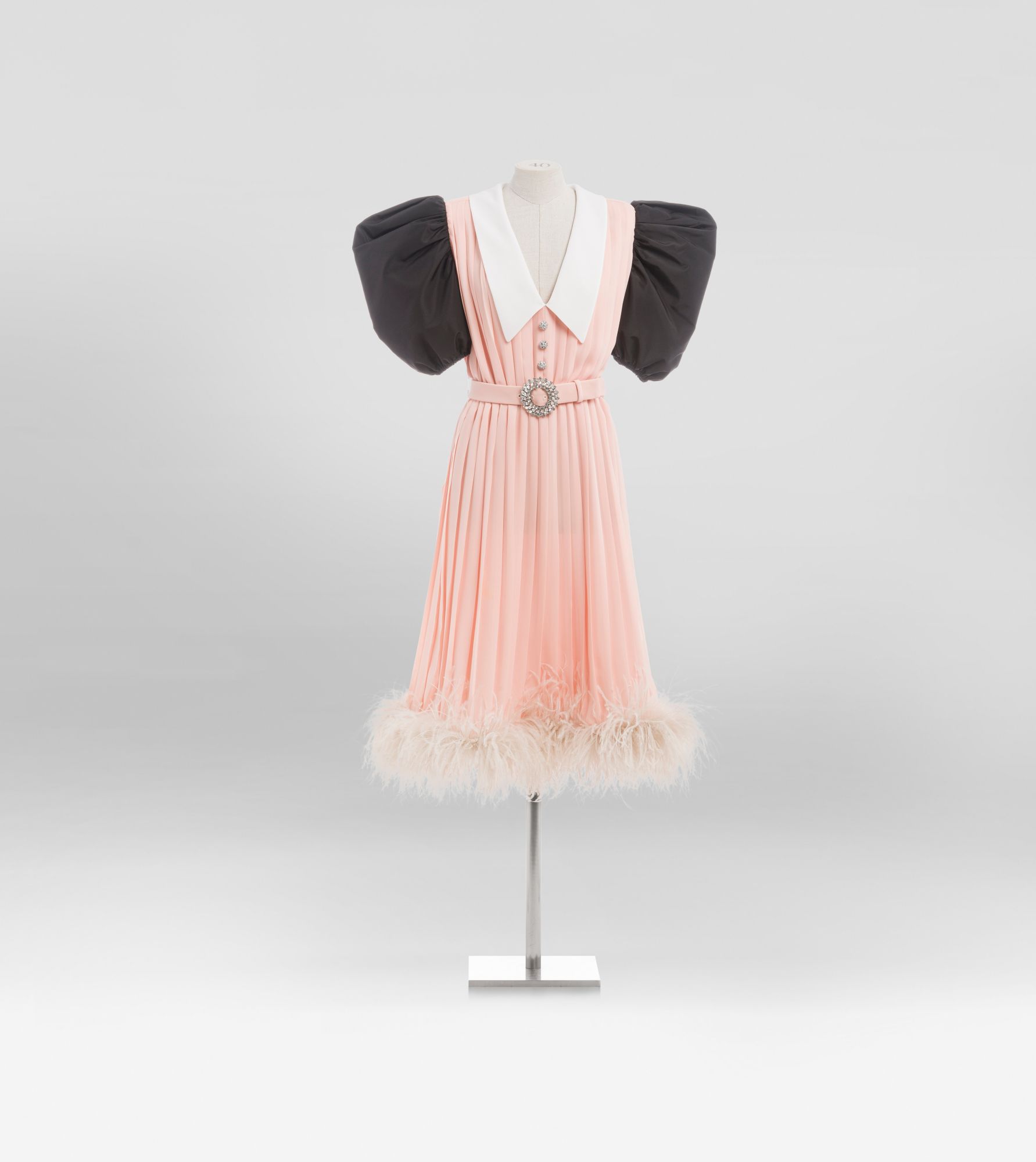 By Jianne Soriano
December 20, 2020
The vintage dresses in the Upcycled by Miu Miu collection are reworked and transformed but memories of the original are preserved in the cloth
A new collection called Upcycled by Miu Miu features a selection of vintage dresses reimagined and transformed by Miu Miu while preserving the memory of its originals in the cloth.
The strictly limited edition collection has a line-up of just 80 one-offs and numbered designs. Upcycled by Miu Miu is built around the idea of preciousness, anonymous finds, dating from the Thirties to the Eighties—all carefully sourced from vintage clothing stores and markets worldwide.
See also: Bernard Chandran's Fashion Retrospective Exhibition In Kuala Lumpur Showcases His Greatest Hits
Once restored, each piece is re-fashioned and finished with signature Miu Miu embroideries and embellishments. With each design completed by hand and are all entirely unique.
Reworked through the Miu Miu lines, the lives of garments that were worn and loved in the past are renewed, sustained with its story living on, continuing to enrich the lives of the women who will wear them in the future.
Upcycled by Miu Miu dresses are available in selected Miu Miu boutiques worldwide including London, Paris, Moscow, New York, Shanghai, Hong Kong, Tokyo and St. Moritz starting December 18, 2020. For more details, please visit the official website.
See also: Chanel Unveils The Stunning Métiers D'art Collection 2020/2021 At Château De Chenonceau