When Gen.T Honouree Rashvin Pal Singh Met Rolex Testimonees Sylvia Earle And David Doubilet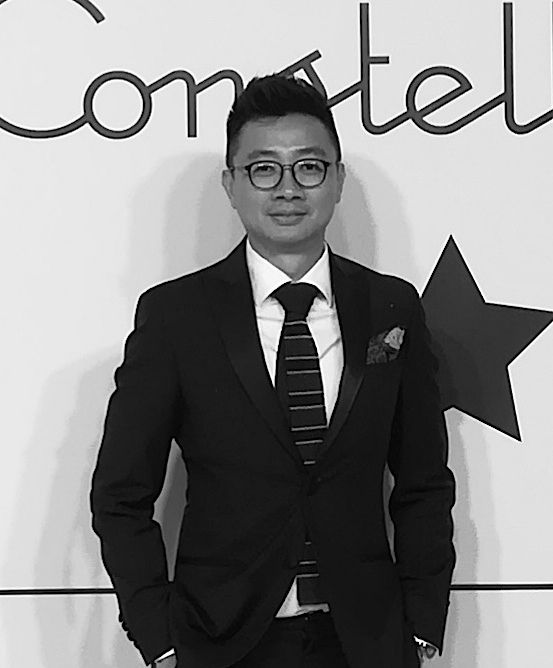 By Brian Cheong
September 19, 2019
In Partnerhip With Rolex
How the Rolex Perpetual Planet campaign inspires the social entrepreneur and CEO of Biji-biji initiative to further his dreams
Last month, Rolex extended an invitation to Malaysia Tatler to take part in its Perpetual Planet Symposium in Singapore. Knowing that the publication's Gen.T 2019 honouree Rashvin Pal Singh is a big proponent of sustainability, we flew the social entrepreneur along for the symposium, which was held at National Gallery Singapore.
The symposium highlighted Rolex's commitment to a perpetual planet and the legacies of marine biologist Sylvia Earle and environmental photographer David Doubilet.
Also see: 5 Inspiring Malaysians To Know From Our Gen.T List 2019
Through their lenses, Rashvin got to see and hear about the many wondrous beauty of our planet - and how very fragile it is. With Biji-biji Initiative, Rashvin has been advocating the need to reduce waste and sharing innovative solutions to achieve that end. From a humble start upcycling discarded seat belts to opening its own education centre and work studio called Me.Reka Makerspace, Biji-biji Initiative has grown into a formidable social enterprise.
Also see: These Malaysian Activists & Lifestyle Brands Make Sustainability Easy
The Rolex Perpetual Planet campaign includes an enhanced partnership with the National Geographic Society to study the impacts of climate change, as well as Sylvia Earle's Mission Blue initiative to safeguard the oceans through a network of marine protected Hope Spots. It also encompasses the Rolex Awards for Enterprise that recognises individuals with projects that advance knowledge and protect human well-being and the environment.
For Rashvin, the symposium was a sobering reminder of the urgency to do more to reverse the damage done to our planet before it is too late. He also gained some invaluable personal insight from both Sylvia and David. Rashvin shares more about his experience in this interview.
What are your thoughts of today's environmental situation as well as the health and well-being of planet Earth in general?
The situation is critical. For the first time, we know exactly the impact we have created on the environment and the repercussions of that action. I think the last Internal Panel of Climate Change Report (IPCC) said that we have exactly 12 years to make drastic steps. So it's a good thing that we now have concrete data collected over many years to know exactly what we need to do help us navigate.
ICYMI: How Rolex Testimonee Sylvia Earle Plans To Save The Ocean One Hope Spot At A Time
Through your own efforts and initiatives for the environment and sustainability, what do you hope to achieve?
Our larger objective is to inspire action. We want to show people that (Biji-biji) started with baby steps and now we have created this huge wave. Imagine you start making your small change and multiply that by 10,000 people. A big part of what we do is open source - we freely share education. We went into education because that's where the battleground is. We empower people with knowledge so that they can do what's necessary.
What do you think of the Rolex Perpetual Planet campaign? Is it something that resonates with you?
It resonates with me because Perpetual Planet is part of a larger circularity concept, the key ethos in the whole environmental topic. It's looking at the issue from a circular point of view and knowing that our linear relationship with material and products is not sustainable. It leads to depletion in resources and ends in landfills.
Circularity is more than recycling; it's understanding the nature of life. The Perpetual Planet campaign really embodies that. What I also like about the campaign is that it's 2-prong: Pushing extremes with expeditions and explorations, and working with visionary scientists and entrepreneurs in making changes of their own.
How does Rolex's Perpetual Planet campaign inspire you and your work?
I was pleasantly surprised and excited that a luxurious heritage brand is playing its part in more human efforts. Not everyone connects or has the chance to connect with big brands like this so when you see them playing a part in an issue that concerns everybody, it's heartwarming.
How important do you think it is for major corporations such as Rolex to take an active role in promoting environment conservation and sustainability?
Rolex has a huge role to play in breaking down barriers in the acceptance of the issue. I think when you see a big brand like Rolex come onboard, it makes it more real. It's leadership by example – demonstrating that they care and that they are doing something about it. They set the bar higher for their peers follow and, at the same time, also inspire the regular folk.
Describe your experience at the symposium in Singapore.
I find it inspiring. Meeting Sylvia and David alone was amazing but what I found to be even more fantastic was their humility and how interested they are about other people's work. It was such a grounding experience to be able to sit down and chat with these legends.
If there's one piece of advice you can share with a young person with regards to doing their part for the environment, what would it be?
It's crucial not be overwhelmed by the magnitude and complexity of the issue. Break it down into smaller digestible parts and take action on those. Imagine a watch and its many parts. While it may be a small part like the dial, it's still important to the entire mechanism. So even though what we can do seems small, it's still super important in the larger picture.