Women are the future of Hermes Watches, new top man says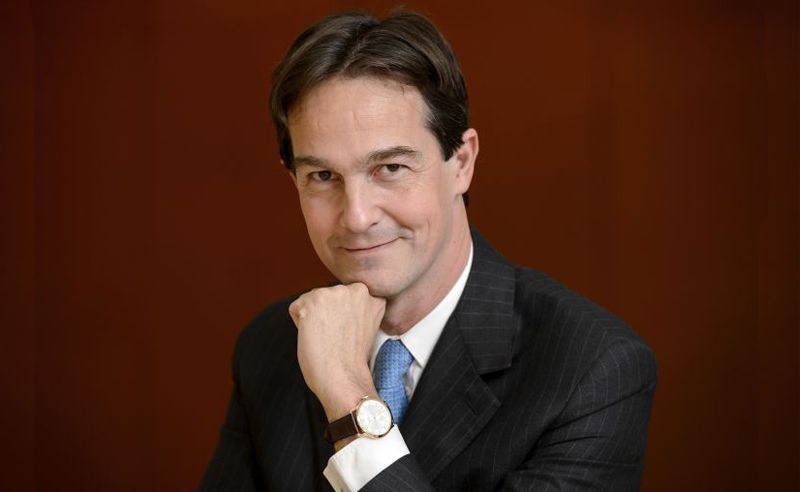 Laurent Dordet, head of Hermes Watches, wants to focus even more heavily on women's timepieces, which already account for 80 percent of the brand's sales.
The new head of Hermes Watches is hoping a more feminine touch, added with the fashion group's own in-house know-how, will help it navigate through the turbulence rocking the sector.
Laurent Dordet, who took the helm of the watch division at the famous Paris fashion house last March, told AFP in an interview he wants to focus even more heavily on women's timepieces, which already account for 80 percent of the brand's sales.
"We plan to really develop feminine creation," he said, adding that the brand aimed to explore a range of aspects of women's watches, including the use of jewels on the timepieces.
World-famous for its silk scarves and iconic handbags, Hermes is eager to expand its share of the luxury watch market.
So Dordet, who took over after his predecessor Luc Perramond moved over to Ralph Lauren after six years at the helm, is planning to shake things up a bit and reorganise.
"But not through acquisitions," he stressed, pointing out that the tough times for Swiss watchmakers were not ideal for major new investments.
After years of euphoria with booming sales in Asia, Swiss watchmakers have recently been hard-hit by collapsing watch exports to their top markets China and Hong Kong, as a strengthening Swiss franc has led to exploding production costs.
Instead of looking out for new acquisitions, Hermes Watches is taking a good, hard look within.
"We have development ideas for certain exceptional skill sets, using our own Swiss and French workshops," Dordet explained.
He pointed to a series of colourful models presented at the Baselworld watch show last year called Arceau Millefiori -- or one thousand flowers -- created in cooperation with Hermes affiliate Cristalleries de Saint-Louis, France's oldest glass and crystal manufacturer.
The watches are equipped with unconventional crystal dials and covers inspired by 19th century paperweights, giving the illusion of a real bed of flowers.
Speaking in Brugg, on the outskirts of the northwestern Swiss town of Biel -- a tradition-imbued watch metropolis -- Dordet said the organisational changes needed included better integrating past acquisitions.
An Hermes marvel we wouldn't mind for Christmas: The Hermes-edition Apple Watch.