Mother's Day 2019: Where To Spoil Mum Silly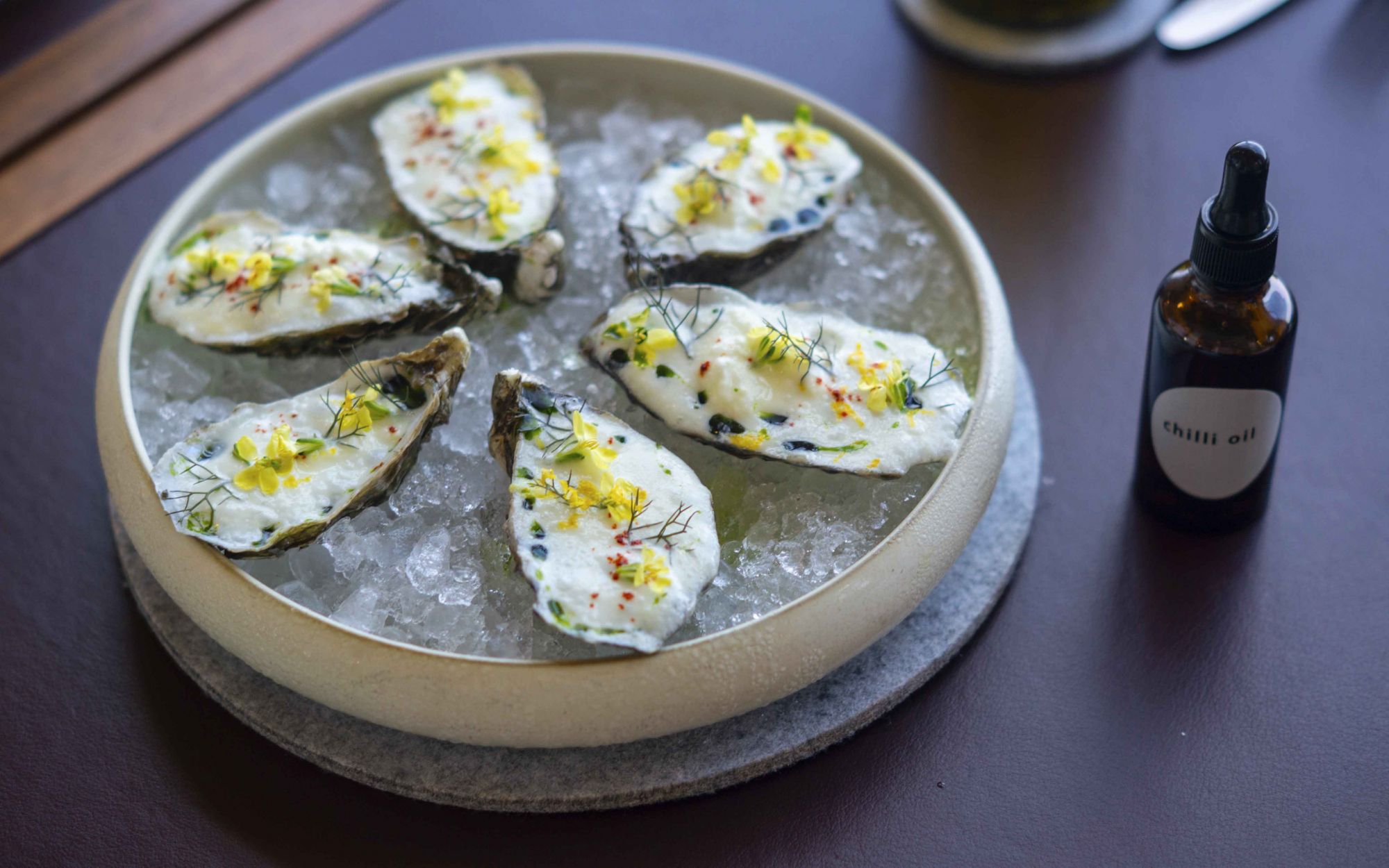 By Samantha Lim
May 08, 2019
Is she an oysters and champagne kind of gal or is she more concerned with ambiance? Heed these suggestions on how to spoil the most important woman in your life.
1/6 For Mums Who Enjoy Gourmet Experiences
Can't decide between Japanese cuisine or French fare? We don't blame you; both represent pillars of excellence in Asian and Western cooking, and you want the best for mum, after all.
Cue Chef Masashi Horiuchi, an alumnus of TSUJI Culinary Institute, whose expertise in French cooking techniques and Japanese ingredients steal the spotlight at Entier. His 3-course Mother's Day menu at Entier will make any gourmet's heart flutter. Each course includes at least one vegetarian option, while escargots, oysters and Entier's famous beef croquettes will be available as add ons. Reservations are highly recommended.
Dates
Saturday, May 11, 2019: Lunch, 12noon - 4pm
Sunday, May 12, 2019: Lunch, 12noon - 4pm & dinner, 6-11pm (à la carte dishes will also be available for dinner)
Price
RM150
Entier French Dining | Level 41 at Alila Bangsar, 58, Jalan Ang Seng, Brickfields, Kuala Lumpur | 03-2268 3819 | Reservations
2/6 For Mums Who Love The Finer Things In Life
With free flowing champagne, freshly shucked oysters, a fancy cheese station, and a masseuse on duty to knead away the knots in her shoulders, you can bet she'll leave brunch feeling her best. What we love most about Curate's Bubbly Brunch are the performance artists, such as the magician who can bend metal coins, or the balloon artist who will happily make mum an inflatable 'flower.'
Date
Sunday, May 12, 2019 from 12noon - 3pm
Prices
Mother's Day promo: For every 3 adults dining in, mum enjoys brunch for free.
Otherwise, adults pay RM488 (free flow champagne), RM348 (free flow cocktails and wine) or RM210 (food only); Children aged 5 & above are charged RM105
Four Seasons Hotel Kuala Lumpur | 145, Jalan Ampang, Kuala Lumpur | 03-2382 8888
3/6 For Nature-Loving Mums
Always wanted to experience A Little Farm On The Hill's fantastic feasts? Make it happen this Mother's Day. The communal meal will see the usual suspects such as roast organic chicken and twelve leaf and herb salad, but this Sunday's edition is special as there will also be Japanese cod sourced by Uokatsu. Smaller parties must be open-minded to the idea of sitting with strangers.
Dates
Sunday, May 12, 2019 from 12.30pm - 4pm
Prices
Adults, RM330; Children, RM190
A Little Farm On The Hill| Lot 161 Tanarimba Janda Baik, Persiaran Enderong, Bentong, Pahang | 09-233 0194 | info@alittlefarmonthehill.com
4/6 For Mums Who Enjoy A Good Photo Opp
With a bird's-eye view of KL's skyscrappers and the mountainous range of Gombak's limestone hills looming in the background, Nobu Kuala Lumpur remains one of our favourite destinations for photographic memories.
Enjoy the stunning scenery while supping on a 7-course meal comprised of dishes like unagi with steamed sweet potato rice; cauliflower 'steak' with smoked salmon; Wagyu foie gras gyoza; kuromitsu ice cream; and more.
Dates
May 9-12, 2019
Prices
RM500
Nobu Kuala Lumpur | Menara 3 Petronas, Persiaran KLCC, Kuala Lumpur City Centre | 03-2164.5084 | WhatsApp 019-389 5085
5/6 For Mums With An Artsy Streak
Tuck into baked goods and beverages while bonding over paints. At Brew N Brush's Mother's Day event, an instructor will provide step-by-step instructions on how to co-create a painting with your mum. All materials, from palettes to aprons, are provided. Whether or not mum chooses to hang up the painting later, it will remain a fond reminder of an afternoon well spent.
Dates
Sunday, May 12, 2019 from 11am - 1pm
Prices
RM230.98
Jao Tim | 61, Jalan Sultan, City Centre, Kuala Lumpur | Reservations
6/6 For Mums Who Love Live Music
Jazz sessions at Jao Tim, a rustic space built in the pre-war era, are exactly the kind of low-key affair some mums prefer. Share a slice of cake and coffee (or beers and wine) with mum and bop your head along to the beat. Jao Tim's house band is bound to heat things up on stage.
Dates
Sunday, May 12, 2019 from 3-5pm
Prices
Regular admission, RM25; Students, RM15; Participating musicians; Free of charge
Jao Tim | 61, Jalan Sultan, City Centre, Kuala Lumpur | 03-2022 3897