Interview: Marc A. Hayek On Blancpain's Ocean Commitment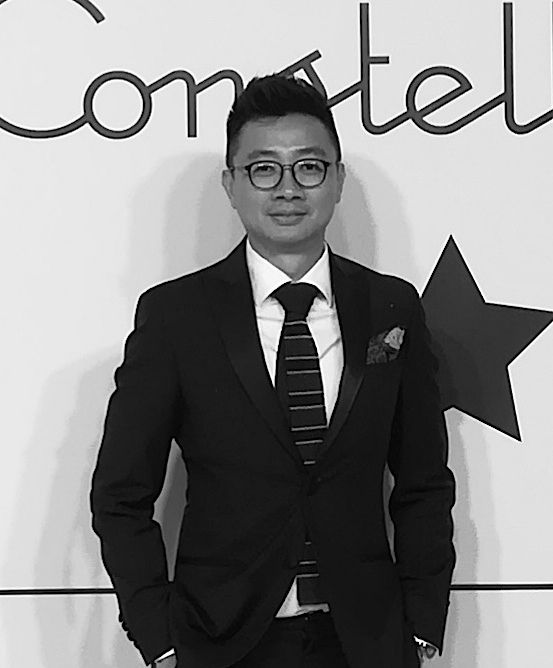 By Brian Cheong
September 24, 2018
Blancpain continues its effort to raise awareness on the importance of the oceans with the release of the third limited edition series of the Blancpain Ocean Commitment watches, the Fifty Fathoms Ocean Commitment III.
The Fifty Fathoms Ocean Commitment III, limited to 250 pieces, recalls the original design of the 1953 Fifty Fathoms, which is hailed as the first modern dive watch. Powered by the automatic 1151 movement with 4-day power reserve, it features a blue bezel protected by a scratch-resistant sapphire ring and a blue dial with large markers coated in Super-Luminova®. The 40mm case, a size reserved exclusively for limited edition Fifty Fathoms watches, is made of stainless steel that has been satin-brushed. A sail-canvas strap, with an additional NATO strap, completes this diver, which can be brought to a depth of 300m without breaking.
Must-read: What you may not know about the origins of these dive watches
Blancpain created the Ocean Commitment watches in 2014, and since then, the Swiss company has donated €1,000 (about RM4,820) for every piece sold to support scientific expeditions such as Laurent Ballesta's Gombessa that explores specific underwater phenomena occurring all over the world.
There have been four Gombessa expeditions so far, most notably a mission to Antarctica in 2015 to measure the impact of global warming. Marine scientist, photographer and diver Ballesta led a team of technical divers to go beneath the sea ice and they ended up capturing the world's first naturalist images of Antarctica's deep-sea ecosystem. One of these images won Ballesta the Wildlife Photographer of the Year prize from Natural History Museum in London last year.
Also see: Rolex undertakes marine conservation efforts with marine biologist and explorer Sylvia Earle
None of this would have been possible without the conviction of one man: Blancpain's president and CEO Marc A. Hayek who was instrumental in reviving the Fifty Fathoms based on the original watches but with modern movements. An avid diver himself, Hayek's love of the oceans has also led to Blancpain's support for various ocean awareness and preservation programmes.
Why is Blancpain so passionate about bringing better awareness to the state of our oceans?
Oceans are fascinating for many reasons. People often don't know that they are fundamental to human wellbeing. It doesn't simply concern coastal areas. The oceans are an indispensable part of Earth's life-support system, sustaining the species and the ecosystems upon which our survival depend. They regulate our climate, drive weather patterns and reduce the impact of climate change by absorbing 25% of the carbon dioxide released by human activities.
I'm convinced that an improved knowledge about the oceans is key for more effective protection. I believe that to respect and protect, you must love, and to love, you must know. Thus, our aim is to continue the important role played by the Fifty Fathoms watch in sharing the hidden wonders of the oceans as well as our passion for diving and exploration.
How did this passion lead to the support of scientific expeditions like the Pristine Seas and Gombessa?
Our first consideration is to make a difference for the oceans. From there, we arrive at the idea of giving a sound scientific basis to our commitment. Being part of scientific expeditions was one way to do it. But this doesn't happen overnight as there are strict criteria guiding our selection process.
We evaluate a potential project based on its overall relevance and its potential to yield concrete and measurable results. We're not interested in seeking short-term impacts. We value a long-term vision, and the same is true whether it relates to our watchmaking business or any other fields that we're involved in.
Another important consideration is that the project has to contribute to an improved understanding of underwater life. We believe that people will only be motivated to preserve the oceans if they feel concerned and familiar with the marine universe. Last but not least, we enter into a partnership only if we feel that there is a strong mutual sense of trust and engagement.
The scientific expeditions of Pristine Seas, which was in collaboration with the National Geographic Society from 2011 – 2016, and Gombessa that we've been actively supporting since 2013, met all these criteria.
How did you get to know Laurent Ballesta and his work?
I met Laurent Ballesta seven years ago at Baselworld where he so passionately presented his vision and project that the planned five-minute meeting became one and a half hours long. He convinced us of his multiple talents and his potential as a communicator to inspire change.
Since 2013, Blancpain has been the principal partner of Ballesta's Gombessa Project, which focuses on studying some of the rarest and most elusive marine creatures and phenomena on earth. As the project expanded over the years, we saw the benefits that it has brought in advancing our comprehension of inaccessible undersea ecosystems.
What have these collaborations taught you about what Blancpain can do in the preservation of the oceans?
These collaborations have shown us that when you truly love what you do, and do it with conviction and passion, you can move mountains. We're not an NGO; we're a watch manufacture driven by a passion for the oceans. Our support of these explorations have contributed to doubling the surface of protected marine areas around the world with an addition of more than 4mil km2, out of a worldwide total of 8mil km2.
On a personal note, what do you love about diving?
I love the discipline the sport requires. Diving needs precision and huge mental and physical preparation. Time takes on a different dimension underwater and you have to keep that in mind. Underwater, you're in a different world with different rules. But this is a world full of wonders where you're in total connection with nature.
Also see: Meet Citizen's NY008, an update of a 25-year-old dive watch