Deep Impact: What You May Not Know About The Origins Of These Dive Watches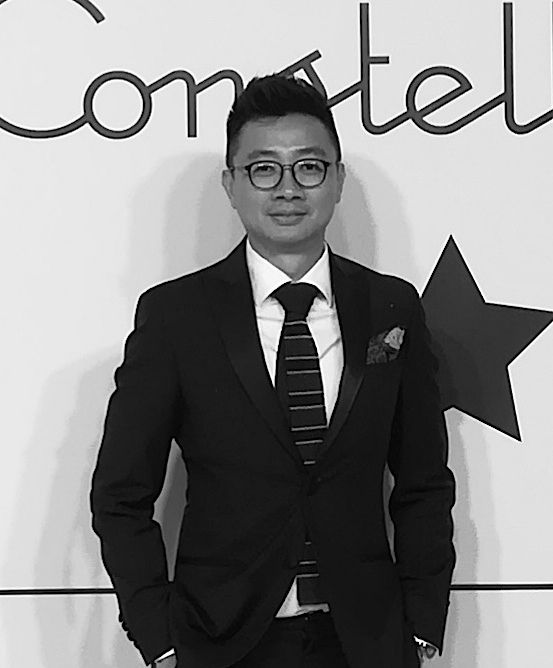 By Brian Cheong
July 13, 2018
Dive right into the remarkable history of three watchmakers who are bona fide experts in building professional instruments for sub-aquatic explorations.
Blancpain's Fifty Fathoms
Jean-Jacques Fiechter, Blancpain's CEO from 1950 – 1980, was responsible for Blancpain and Fifty Fathoms' renown in the diving world. Sometime in the early 1950s and at the request of the French diving corps, Fiechter set out to create a reliable dive watch; as an avid diver himself, this was an assignment he obviously had a personal interest in.
The first thing he did was learn from the mistakes committed by the dive watches of that time – they were too small, largely illegible and, worst of all, not waterproofed enough.
Must-read: 5 simple rules to starting a luxury watch collection
Several innovative solutions were adopted to address these shortcomings. First, the crown received a second inner seal, which was then patented, to enhance protection against leakages.
Second, a locking mechanism, also patented, was introduced for the rotating bezel so that it wouldn't accidentally move and throw off the diver in relation to the diving time.
A third patent came in the form of an additional metal ring that held the 'O' ring that sealed the caseback firmly in place.
In terms of legibility, Fiechter bucked trend – men's watches used to measure less than 40mm in diameter - and introduced 42mm case with luminous hands and indexes. Last but not least, an automatic movement was deliberately chosen to reduce wear-and-tear from manually winding the watch.
The first Fifty Fathoms was released in 1953, strictly for French Navy use. A civilian model wouldn't appear until much later and was differentiated from the military model by, curiously enough, a "No Radiation" symbol on the dial.
Do you know: The name Fifty Fathoms was inspired by a verse in Shakespeare's The Tempest. Also fathom is an old measurement for depth of water (one fathom = 1.8m), and fifty fathoms is a depth of 90m, the deepest that humans were thought to be able to dive back in the day.
Take your dive watches to these 5 luxurious locations
Panerai's Radiomir & Luminor
Radiomir, with its instantly recognisable case and dial design, has the distinction of being Panerai's first dive model (and first watch ever) that was used by military divers on covert missions.
But Radiomir's history actually goes way back to 1916 when Guido Panerai, the grandson of founder Giovanni, created a radium-based powder with zinc sulphide to resolve the issue of underwater legibility for dive watches. The name Radiomir was derived from radium.
When this radioactive compound was discovered to be deadly much later, it was replaced by tritium that had lower levels of harmful radiation in 1949. (Today's dial luminosity is achieved via the completely non-radioactive SuperLuminova.)
As for the watch itself, Panerai only started development on a prototype Radiomir for the commandos of the First Submarine Group in 1936; the watch went into production in 1938.
Its large 47mm cushion-shaped case was apparently adopted from a Rolex Oyster pocket watch and even featured a Rolex movement. Another distinctive feature of the first Radiomir were the wire lugs.
A redesign in 1940 traded the wire lugs with steel extensions of the case itself, and became the basis of today's Radiomir 1940 collection. In 1950, the bridge protector with clamping lever that pressed down on the winding crown was added, and became known as the Luminor. This appendage would go on to be one of Panerai's most beloved design trademarks.
Do you know: Panerai's core business was supplying instruments to the Italian Navy until 1993 when it changed course and sold its first watches, three limited edition models inspired by the Radiomir divers for the naval commandos in World War II, to the public.
Seiko's Prospex
Despite a watchmaking history dating back to 1881 - not to mention being founded on an island - Seiko only produced its first dive watch, the automatic 150M Diver's, in 1965. A year later, the watch proved its mettle when it survived an expedition to Antarctica.
Seiko certainly made up for lost time, proving to be a more-than-worthy player in this department by achieving a number of firsts in quick succession. Among them, the first dive watch with corrosion-proof titanium case (1975) and the first dive watch powered by kinetic energy (1992).
The impressive list also includes the development of an outer case protector for better resistance against shock, and the innovative polyurethane accordion strap for easier adjustment.
More notable is its solution for the unwanted intrusion of helium gas during saturation diving where divers have to be underwater for a longer period of time.
Eschewing the more common escape valve to release helium that can cause glass to break, Seiko successfully developed a glass cover that is virtually impermeable to the gas.
And to prove that it's not just big talk, Seiko consistently sends these watches for real-life situation tests, the most recent being attaching the Professional Diver's 1,000M to a research submersible and subjecting it to a depth of nearly 1,400m for nearly 50 hours, non-consecutively. It surfaced with barely a scratch.
Do you know: Seiko is the official watch partner of PADI, the world's leading scuba diver training organisation.
Also see: 5 diving watches we'd trust our lives with in the deep blue sea