Che Puan Sarimah Ibrahim: Balancing Motherhood, Wellness & Family Life One Day At A Time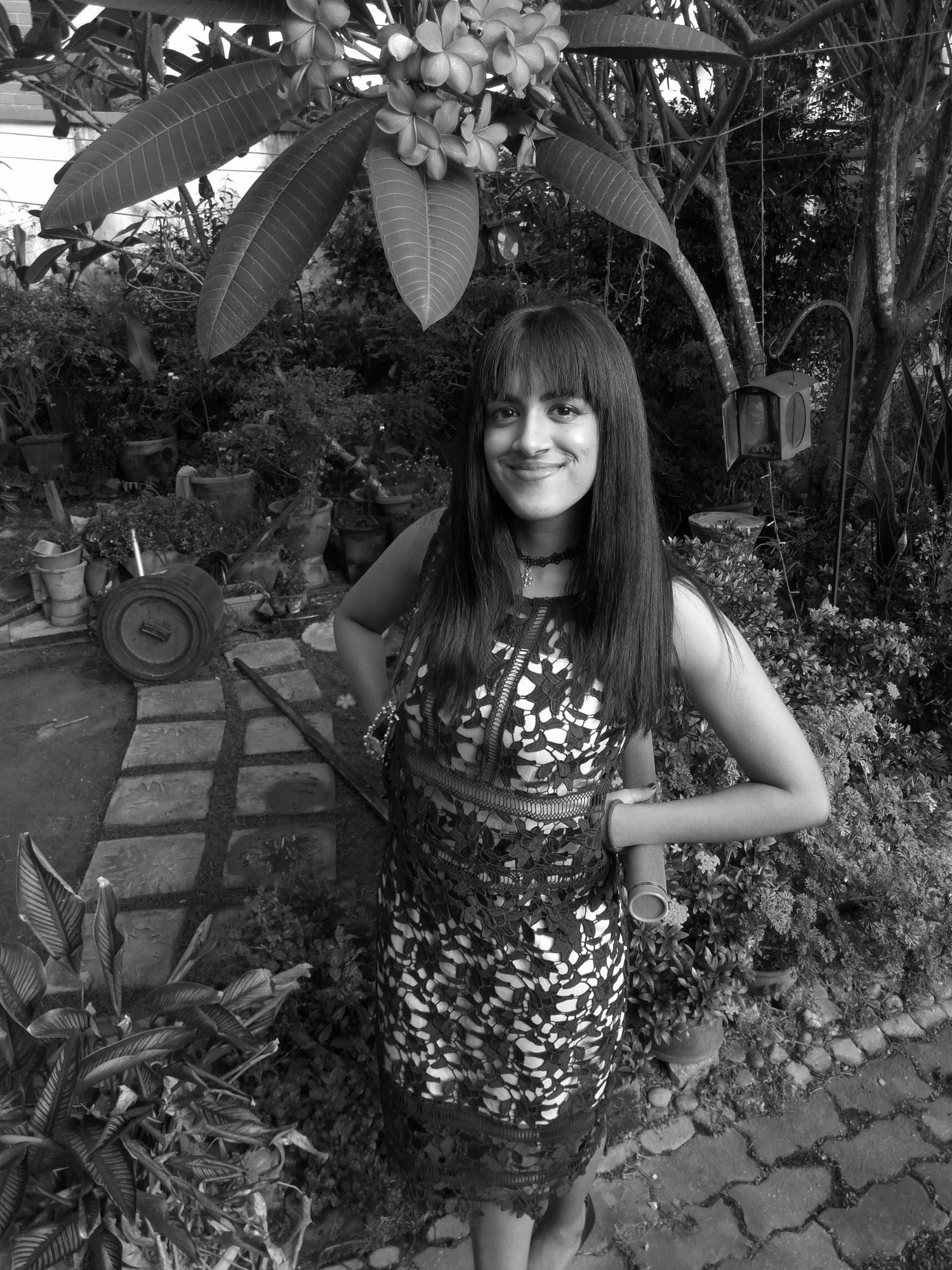 By Tania Jayatilaka
January 14, 2020
The proud mum to baby Tunku Sofia Najihah shares her self-care philosophy as a new parent and the life-changing effect motherhood has had on her 40s
Of the many milestones we've witnessed in 2019, there's one that stands above the rest for Che Puan Sarimah Ibrahim and her husband Tunku Jamie Nadzimuddin.
Towards the middle of the year, the couple waited with bated breath for the arrival of their first child, a beautiful baby girl they would come to name Tunku Sofia Najihah, after her great-grandmother.
See also: The engagement of Tunku Jamie Nadzimuddin and Sarimah Ibrahim
Just months before, the beaming mum-to-be gave us a glimpse of her sheer delight at the thought of entering motherhood in this stage of her life. Today, nearly 6 months after Tunku Sofia was born, Sarimah hasn't stopped counting her blessings, thankful for the journey she's had and determined to embrace the present like there's no tomorrow.
From enduring morning sickness and headaches to post-natal fitness routines and self-care, Sarimah shares just how much this journey has meant to her and her family as she embarks on a new stage of life in her 40s.
How did you and Tunku Jamie react when you discovered you were pregnant?
Our first reaction was just crying – tears of happiness and joy. We were ecstatic and shocked at the same time. Up till then, we had been trying for a baby for so long and were at the point where we just had to give it up to God's plan. We said, if it's meant to be, it's meant to be. It's taken so long for us, but as they say, it's never too late – and never say never.
See also: Tunku Jamie Nadzimuddin & Che Puan Sarimah Ibrahim's 'Game Of Thrones'-Inspired Wedding Reception
The best part about having your first child in your 40s?
It's that I'm more mature, mentally. We're always maturing as human beings, of course; but I've reached a point where I'm totally different now than how I was in my 20s. My 20s were definitely more ego-driven. Towards the 30s is when you're starting to settle down and see life's bigger purpose. By the time your 40s come around, you really know what you want, and who you are. You're not preoccupied with chasing after the things that don't matter or spending your time on things you're not passionate about.
How did you navigate the challenges of giving birth at this stage of life?
From a physical aspect, obviously it's more challenging for a woman to carry a child and give birth. My mom had me when she was 21 years old. I had Sofia at 41 – that's a two-decade difference. It wasn't that difficult for me from a physical standpoint though. Maybe the change was more of a mental shift. In your 40s, you're also set in your ways: you've had 40 years to sleep at a certain time, to do things at their proper times. So you have to shift a lot of habits you've already developed. But when you want a child so badly, you're so thankful and blessed that these changes are so trivial compared to the joy of having your first baby.
Related: Datin Sri Mary Lourdes-Chandran On Finding Herself Again In The Empty Nest
What does your average day look like now, with Tunku Sofia in the picture?
My average day…it really depends on our plans for the day. Fortunately, I'm at home with her most of the time and am able to do that with my kind of work. We usually wake up early in the morning around 8 – I say "early" because I used to be a night owl, but not anymore! After we've fed her, changed her and played with her, we go for walks outside just to give her an appreciation of the outdoors. Sometimes we visit family members or attend lunch functions. Baby Sofia's bath time is at 6.30pm, and then she goes to bed around 7pm.
Gift guide: 12 Baby Gifts That Are Fit For A Royal Affair
I also try to get some gym time in every day for myself. I think it's so important to have self-care, and so does Tunku Jamie. We take time to take care of ourselves – you can't pour from an empty vessel, after all. As new parents, it's very important to ensure that your mental, physical, emotional and spiritual health is taken care of.
Was your fitness routine a great help to you throughout your pregnancy?
Definitely. Working out every single day while I was pregnant made me feel better, it kept the swelling down and it kept my weight gain to a healthy number so I didn't have too much to lose when I gave birth.
Society Secrets: Scha Alyahya On Regaining Her Pre-Baby Figure
I just felt better, mentally, emotionally and physically. I've been doing Pilates for 9 years now, and during the pregnancy I continued Pilates once a week and my cardio every day. I would do around 30 minutes of walking and light weights at least 3 times a week.
When we were on holiday in London while I was still pregnant, I was doing at least 10,000 steps a day. It wasn't for the sake of reaching a number, it was just to keep active. Again, it kept the swelling down, kept the blood sugar levels stable and my mind just felt so much better after the exercise.
Watch: The Dynamic Pilates Moves Powering Che Puan Sarimah Ibrahim Through Showbiz
How long did it take you to return to your pre-pregnancy weight?
After around 40 days, I was almost back to my pre-pregnancy weight. I did it mostly by eating healthy (I followed a traditional pantang menu). One thing I did do differently: I went for walks everyday about 3 weeks after delivering, to get my stamina back up.
I started with very light walking and increased it by the fourth week. By the end of the second month, I was already back to 30 minutes of walking each day along with some body weight exercises like planks and sit-ups to help get my core back into shape.
What keeps you centred these days?
My religion keeps me centred. When you've got an A-type personality like mine and are from the entertainment industry, it makes you sort of self-centred. I've had to let go of that and become more focused on my family. It's been a beautiful experience, tough but beautiful – it's changed my perspective of life from just achieving goals for myself to achieving little daily goals for our baby and our family.
Mostly, it's taught me about what matters most. It makes you realise that not everything is within your control, that it's all up to God, and you just have to do your best and leave the rest to Him. That in itself keeps me centred.
More stories: These Kid-Friendly Spas In The Klang Valley Will Make Your Little One's Day
Any advice or words of encouragement for first-time dads?
Don't just be present physically, be present emotionally. The biggest shift in parenthood is not just in your sleeping patterns and what you do with your life – it will be a shift in your heart, soul and emotions. You've got to be vulnerable and allow that to show. Trust me, it's not a sign of weakness if you cry or show your vulnerability to your wife, it just shows that you're human. It works both ways, your wife will also be more comfortable to show you her true feelings rather than conceal them beneath anxiety or anger.
Related: 5 Society Gentlemen & The Wonder Women Who Changed Their Lives
I've been blessed and fortunate that my husband has always been there for me, giving me the strength and courage to be vulnerable. That's what helped us get through the challenging bits in the beginning, and that's what keeps us strong together.